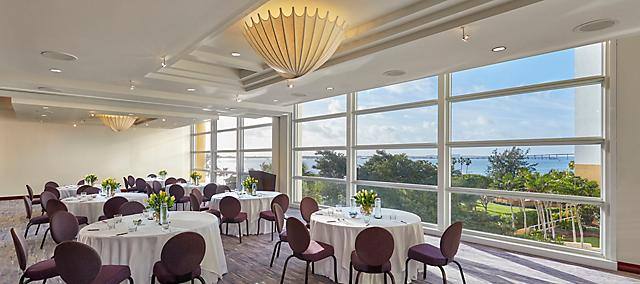 Miami
Facilities
Facilities
Our meeting space is without doubt among the best in Miami, with versatile locations from ballroom to beachside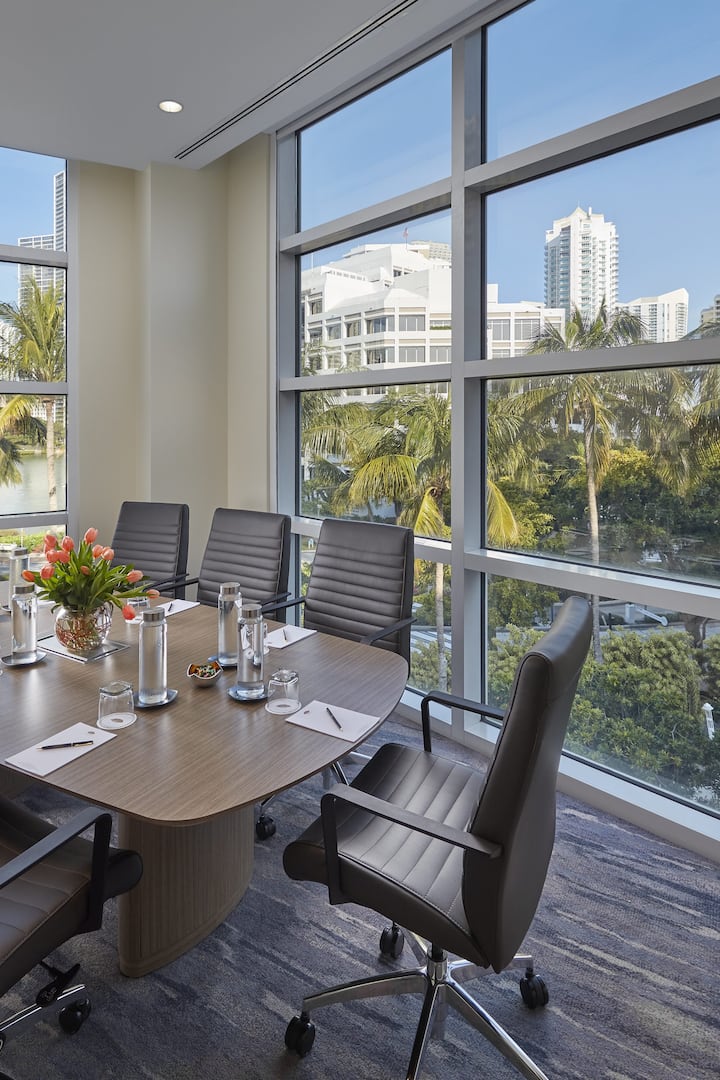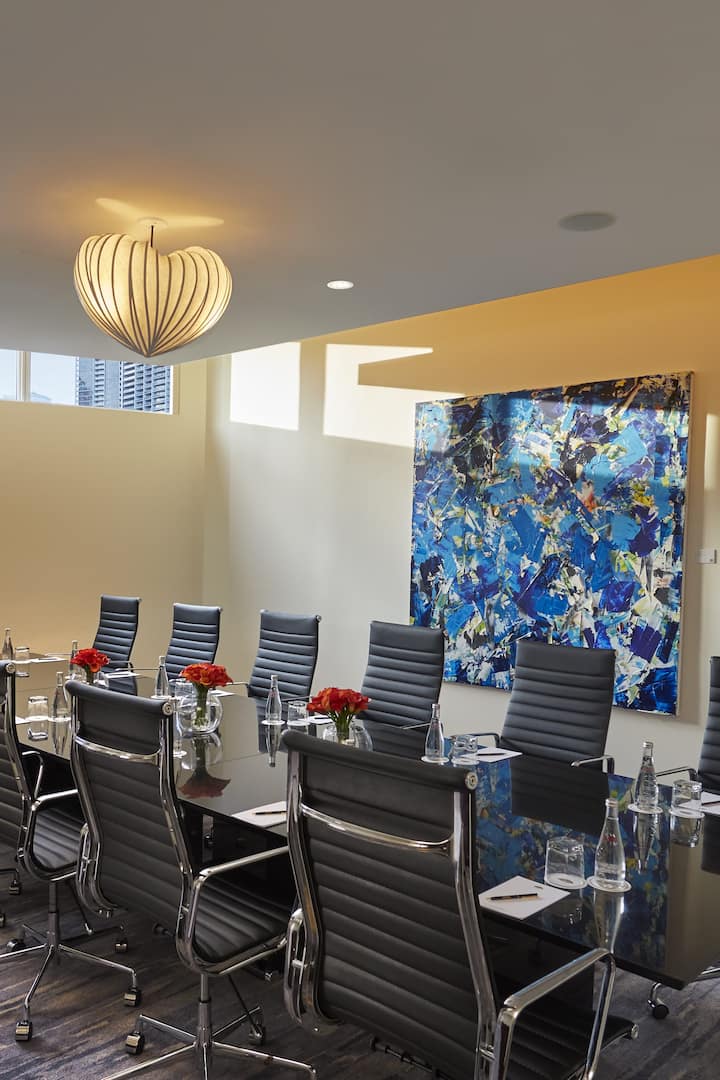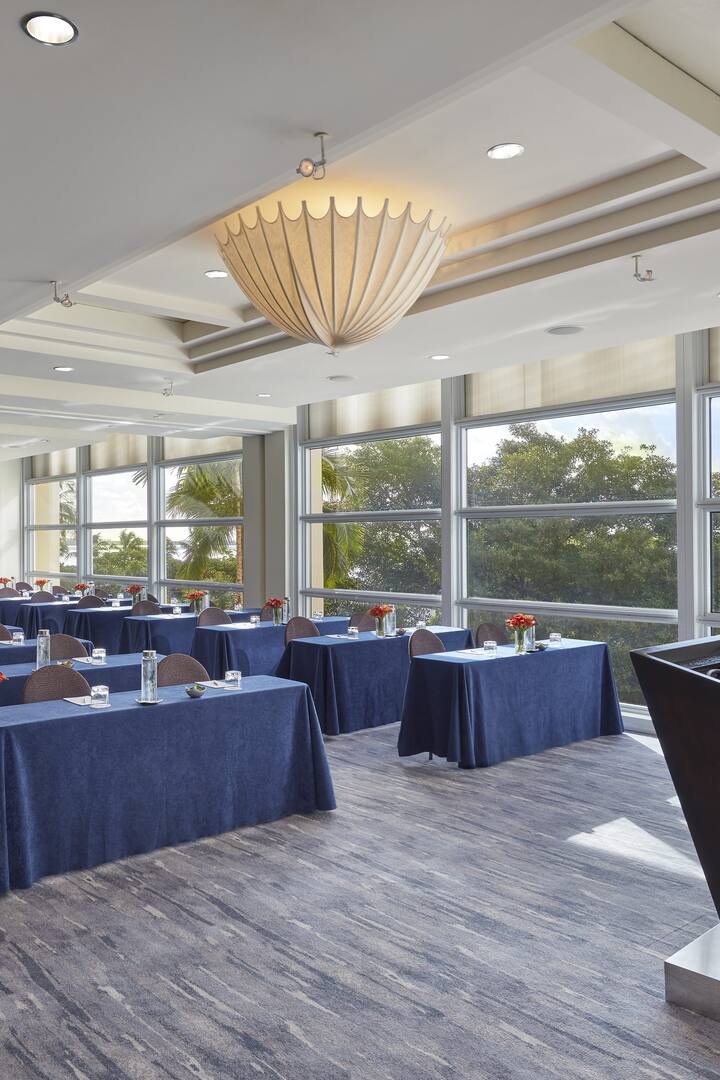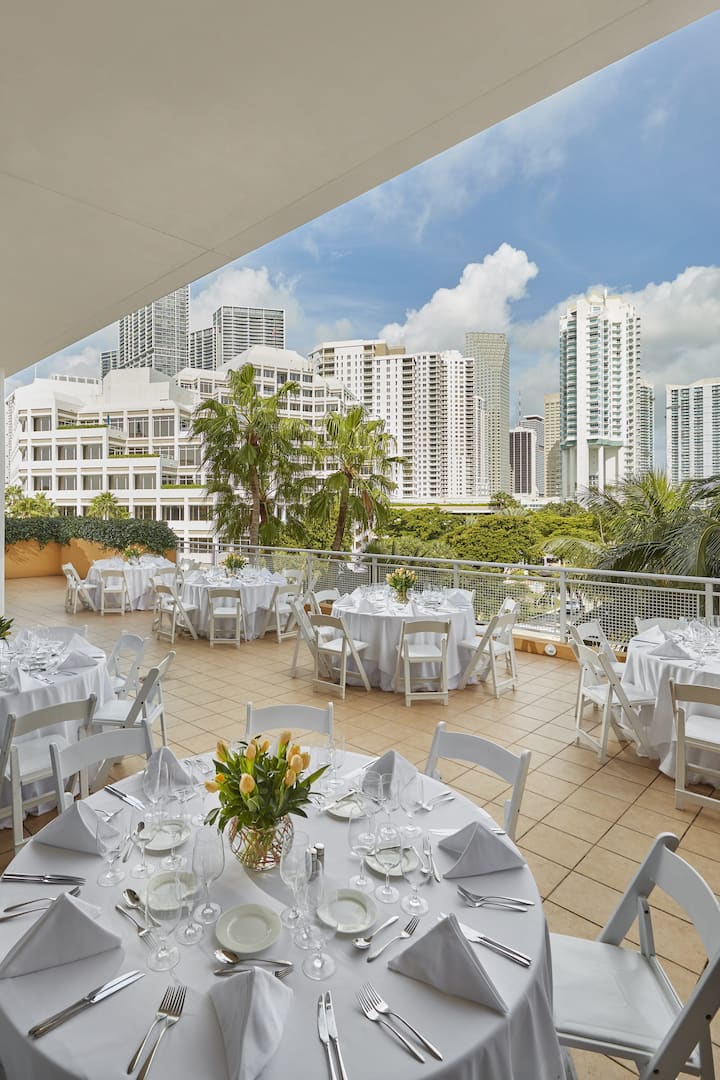 +1 (305) 913 8288 ext. 8100
Mandarin Oriental, Miami offers versatile locations include a stunning ballroom, a private beach and a choice of function rooms. Our self-contained conference centre is connected to the hotel by a beautiful glass sky bridge.
Ballroom
Impress your guests in our stunning, light-filled ballroom serving as the perfect setting for a wedding, event or meeting. The room features large windows with gorgeous views as well as an expansive outdoor terrace with views of the city skyline. We also offer the option of dividing the ballroom into three separate salons. The opportunity to provide an unforgettable entrance is simple with the foyer running the length of the ballroom bringing in natural sunlight, ideal for pre-functions.
Meeting rooms
Located on the same floor as the ballroom, we have ten individual meeting rooms, which can be used on their own or as an event planner's operations room or for break out sessions.
Mezzanine level
On our Mezzanine, three flexible function rooms can be split into seven different room sizes. They can each be prepared as a boardroom or combined together to host larger events. Our Bangkok rooms enjoy bright bay views.
Brickell Beach
Set the perfect scene with a choice of outdoor event space, unrivalled for a lavish lunch or cocktail party, our unique Brickell Beach venue provides true Miami flair. We have 20,000 square feet of private white sand beach, which is readily available for events with no permit required.
The Wine Room
The Wine Room at Mandarin Oriental, Miami is now available as a venue to hold small events, pop-ups, cocktail functions and dinners. With breathtaking views of the Biscayne bay, an open kitchen and a sleek-contemporary layout, The Wine Room can transform into the perfect space for your next function.
Room specifications
| FUNCTION ROOMS | AREA | DIMENSIONS | BANQUET | RECEPTION | CLASSROOM | THEATRE | U-SHAPE |
| --- | --- | --- | --- | --- | --- | --- | --- |
| Mandarin Oriental Ballroom | View | 7,920 sqf | 650 | 835 | 540 | 880 | -- |
| Ballroom Salons 1,2 or 3 | View | 2,640 sqf | 210 | 275 | 165 | 290 | 70 |
| Ballroom Terrace | View | - | 130 | 180 | -- | -- | -- |
| Singapore Room | View | 576 sqf | 40 | 50 | 36 | 50 | 25 |
| Singapore A or B | View | 288 sqf | 20 | 25 | 18 | 25 | 14 |
| Hong Kong Room | View | 1,368 sqf | 100 | 145 | 90 | 120 | 48 |
| Hong Kong A | View | 768 sqf | 60 | 80 | 45 | 80 | 24 |
| Hong Kong B | View | 600 sqf | 40 | 65 | 36 | 65 | 18 |
| Boardroom | View | 500 sqf | 14 | 10 | -- | -- | -- |
| Brickell Key Room | View | 810 sqf | 50 | 50 | 45 | 54 | 22 |
| Presentation Room | View | 290 sqf | 12 | -- | -- | -- | -- |
| Kahala | View | 576 sqf | 40 | 50 | 36 | 50 | 25 |
| Kahala A or B | View | 288 sqf | 20 | 25 | 18 | 25 | 14 |
| Himalayan | View | 576 sqf | 40 | 50 | 36 | 50 | 25 |
| Bangkok | View | 1,392 sqf | 100 | 145 | 90 | 150 | 48 |
| Bangkok A | View | 768 sqf | 60 | 80 | 45 | 80 | 24 |
| Bangkok B | View | 624 sqf | 40 | 65 | 36 | 65 | 18 |
| Beach | View | -- | -- | 450 | -- | -- | -- |
| Pool | View | -- | -- | 160 | -- | -- | -- |
| Terrace | View | -- | -- | 150 | -- | -- | -- |
| Lawn | View | -- | -- | 835 | -- | -- | -- |