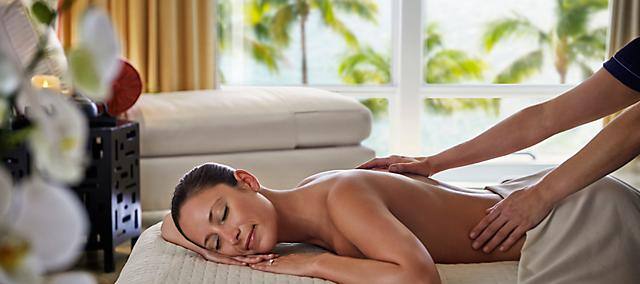 Miami
Spa & Wellness
Spa & Wellness
We are excited to share that The Spa at Mandarin Oriental, Miami has reopened following a temporary closure relating to COVID-19. Our Spa Fitness Center is available for hotel guests only 24-hours a day with their hotel room key. Sanitation wipes are available for use.

All Spa and Wellness retail items are available for purchase with hotel curbside pickup. Retail orders can be placed via email during operating hours via momia-spa@mohg.com.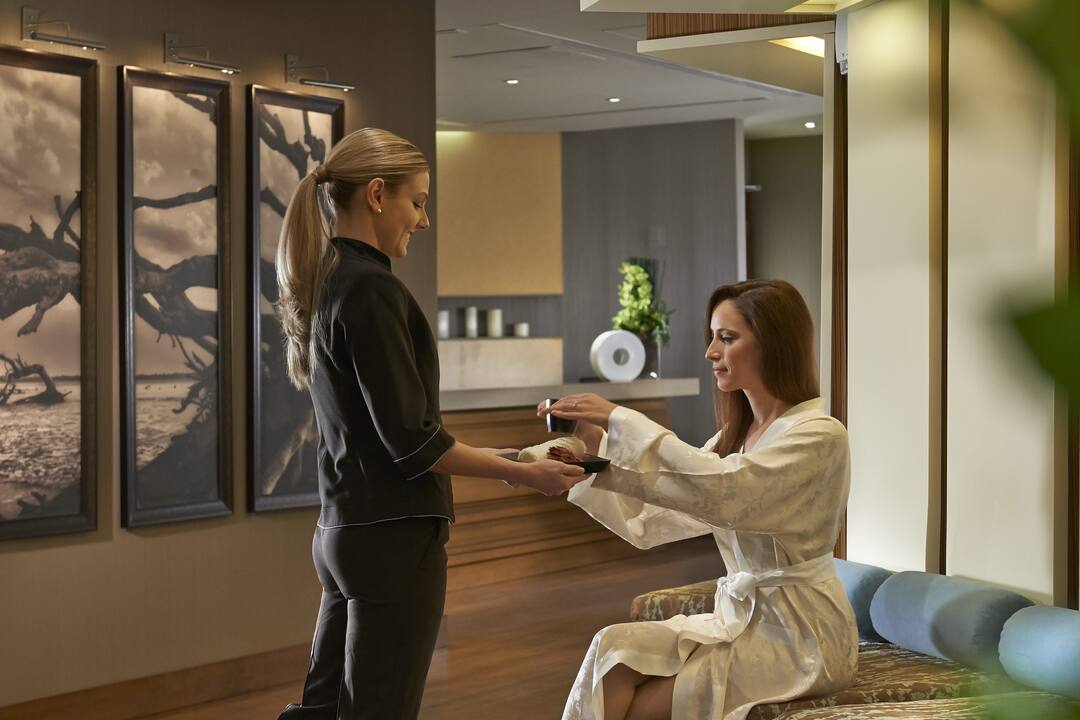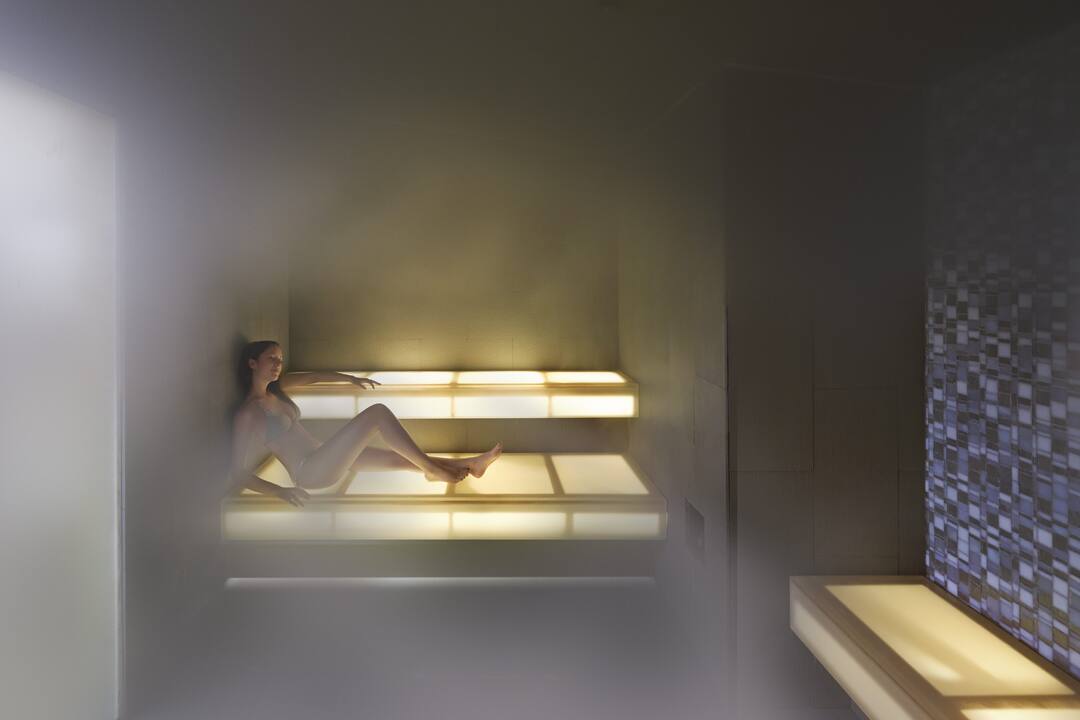 Sunday through Thursday, 10am – 6pm
Friday and Saturday, 10am – 7pm


Available 24 hours, accessible with room key

11am – 6pm
Adopting a different approach to the traditional spa experience, The Spa at Mandarin Oriental, Miami offers a series of innovative and restorative treatments inspired by the elements of life, and the ancient traditions of Chinese, Ayurvedic, European, Balinese and Thai cultures. 
We recommend that you arrive 45 minutes prior to the start of your appointment to fully enjoy our steam and sauna, which will loosen limbs and prepare your body for treatment. After you're settled in your private room or suite, your personal spa therapist will work with you on a completely tailor-made approach to your spa experience. After your treatment we recommend you relax for a while, taking pleasure in your new peace of mind.
Spa Facilities
11 Spa treatment rooms, each with a private shower
6 luxurious spa suites with floor-to-ceiling windows overlooking Biscayne Bay
1 designated beauty treatment room that performs our holistic and advanced facials. The beauty room features an Oxygen Machine, HydraFacial machine, and exclusive Biologique Recherche Remodeling Face Machine
Manicure and pedicure facilities
Separate male and female sauna and steam rooms
Fully-equipped fitness center with state-of-the-art cardiovascular equipment
Private outdoor yoga classes, Tai Chi, Qi Gong, belly dancing and personal training
Spa boutique
Pool and Brickell Beach - Facilities may only be accessed by registered overnight guests.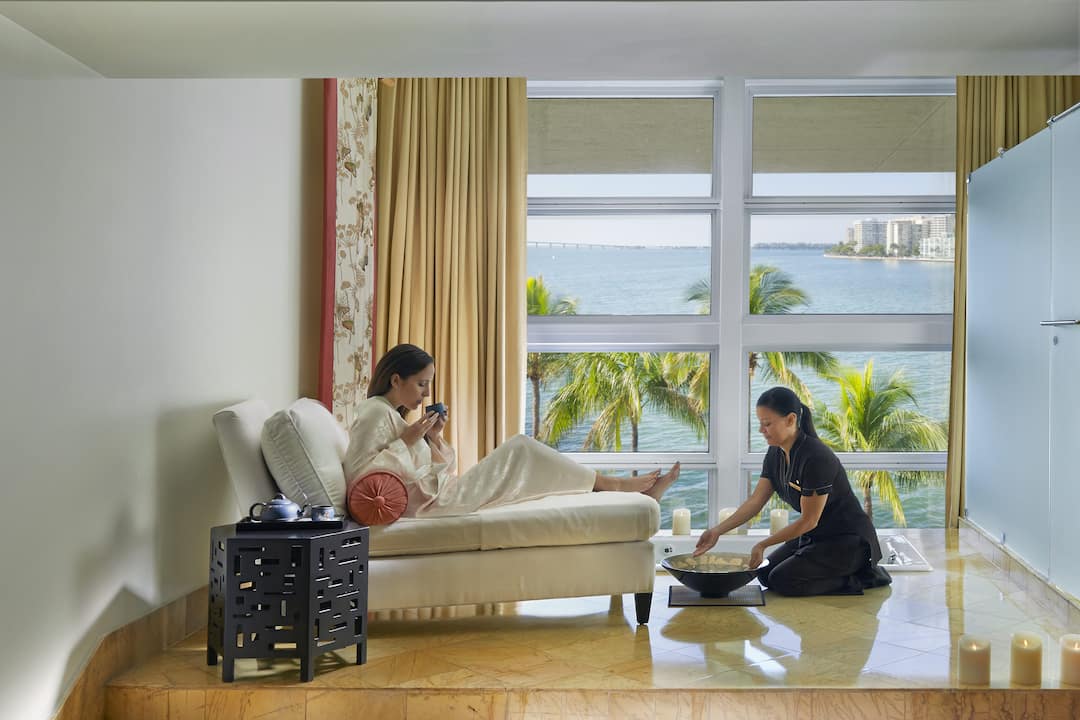 Treatments
Combining ancient and contemporary techniques with expert knowledge from around the world, our highly trained therapists offer treatments specially designed to meet the needs of each individual.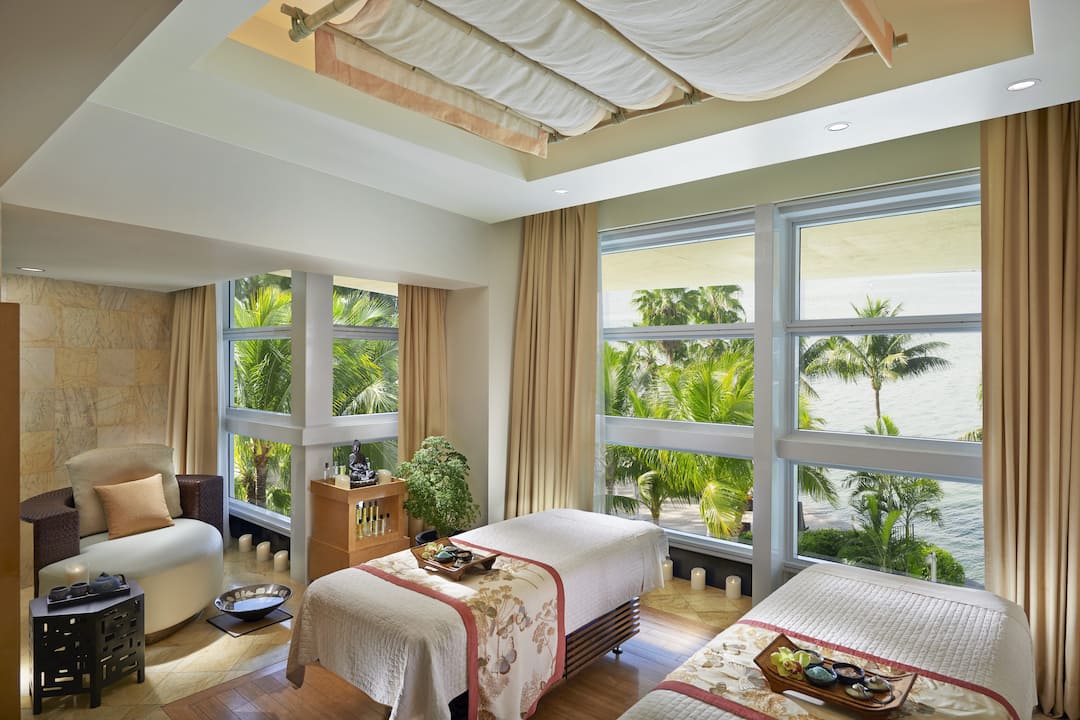 Spa Suites
Located on our top floor, each of our six VIP spa suites has been custom designed for specific treatments. With luxurious facilities and views of Biscayne Bay, they offer the ultimate spa environment.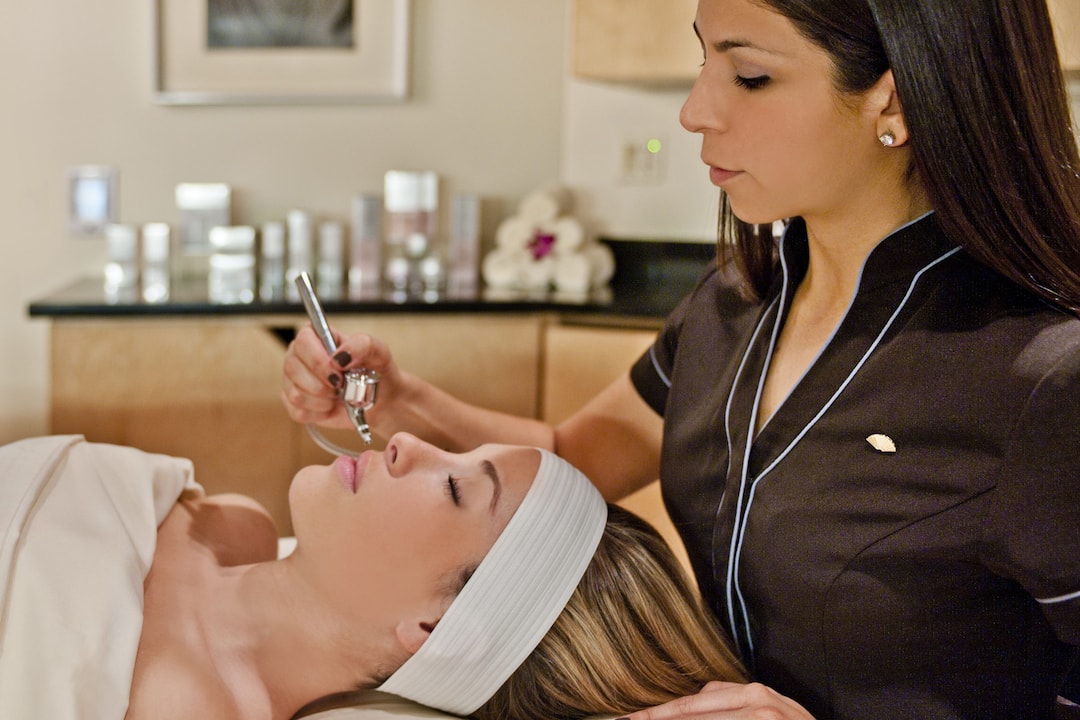 Beauty by Mandarin Oriental
Indulge in our series of results-oriented face and body treatments designed to firm, tone and improve the skin while incorporating the finest anti-aging products.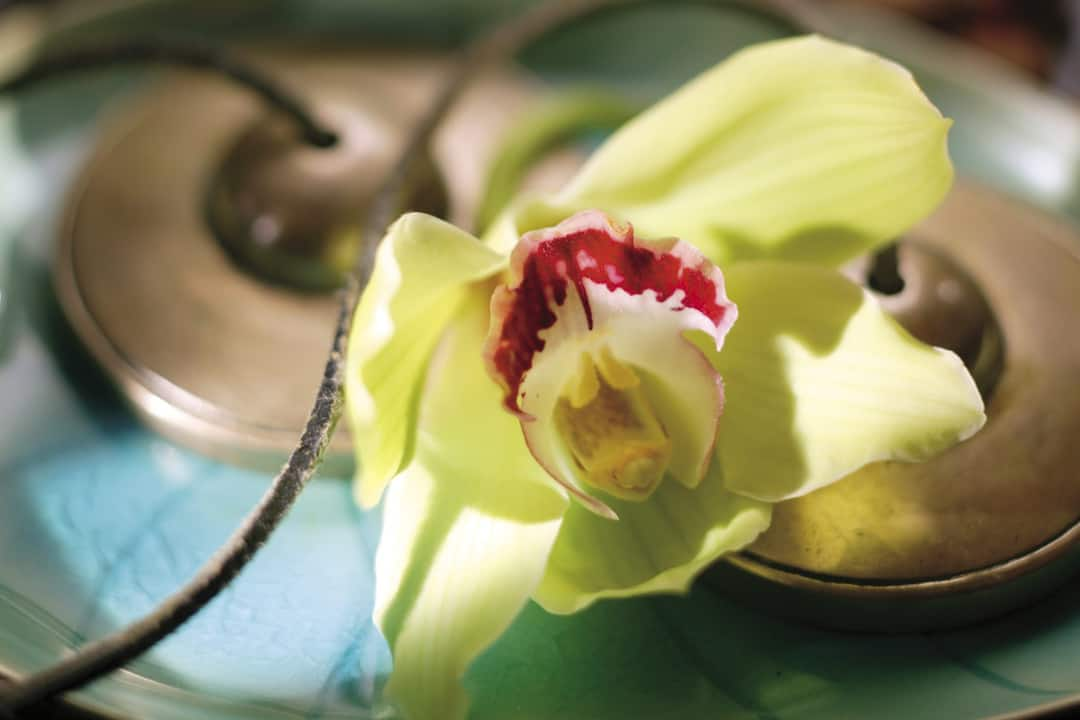 Spa Programmes
We know how important it is to spend time on yourself. To help you do just that, we've put together a series of special programs designed to encourage you to have the most enriching spa experience possible.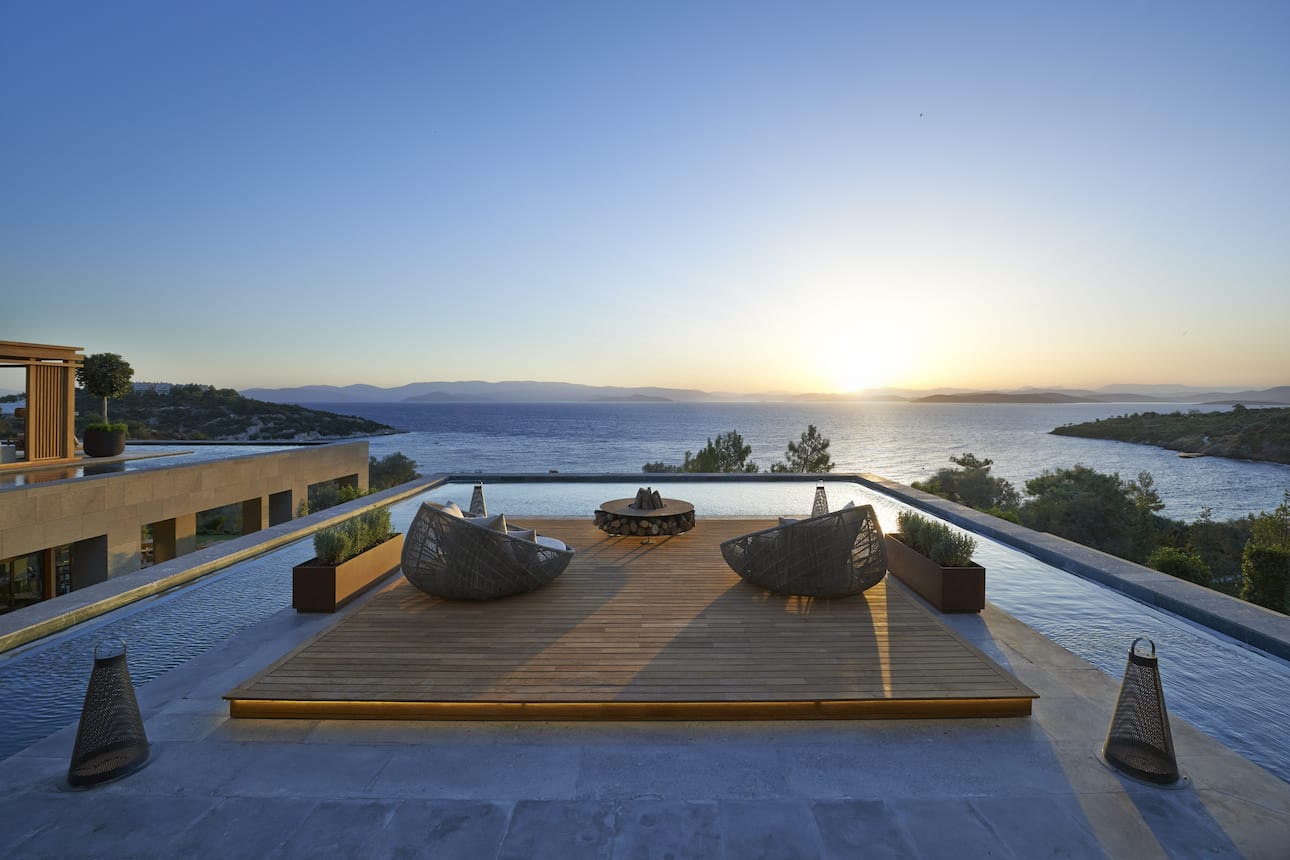 Give an Experience to Enjoy
Delight your friends and loved ones by giving the gift of Mandarin Oriental's legendary service, Michelin-starred cuisine and award-winning spas all wrapped into one elegant package. Gift Cards never expire and can be enjoyed with the time is right.
Purchase Now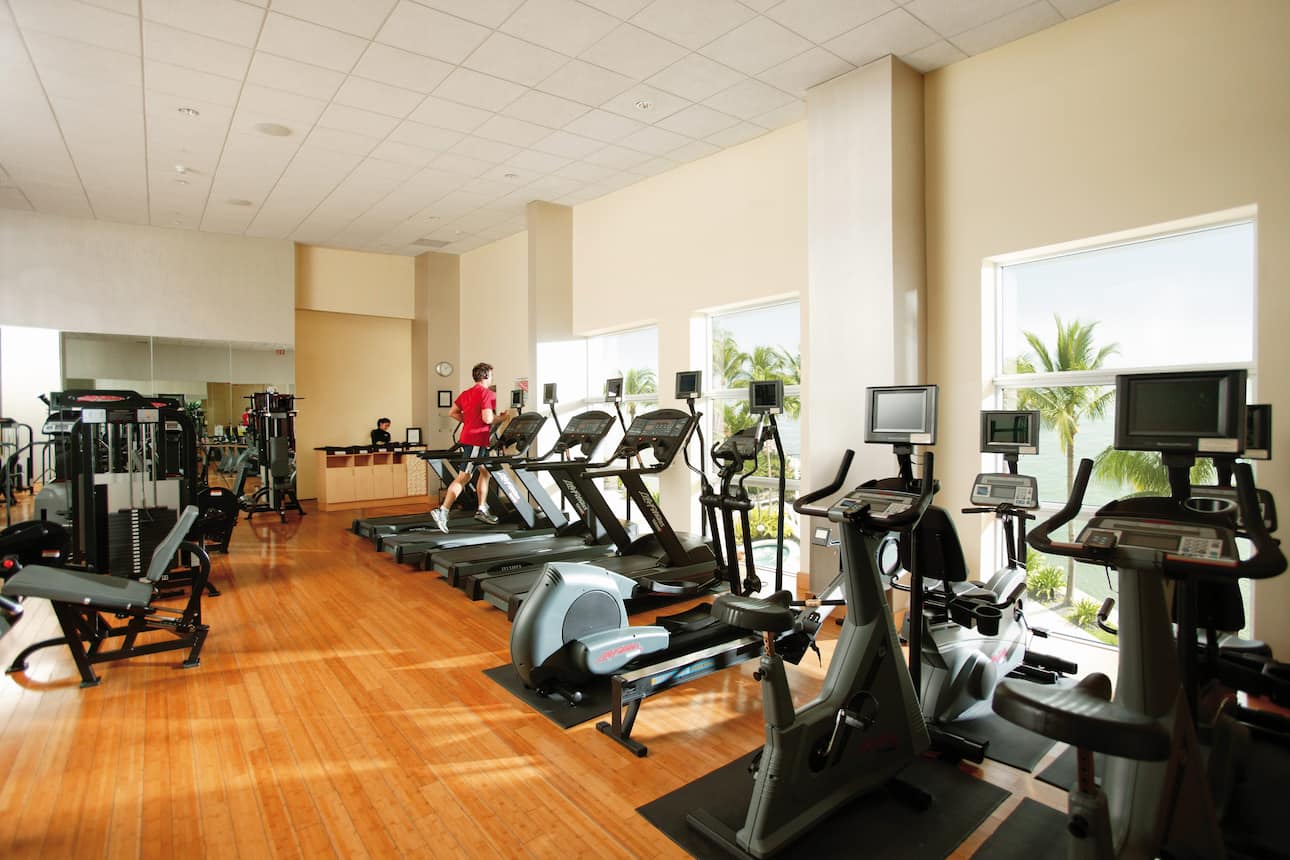 Fitness & Wellness
Dive in and enjoy our comprehensive fitness facilities. With an infinity-edge swimming pool and fully-equipped fitness centre, there's more than one way to stay in shape.
View Details