Worldwide
The world's ultimate retreats
There are moments when we all feel the need to escape, be it to recharge, restore or reconnect. Here are five hideaways where you can simply get away from it all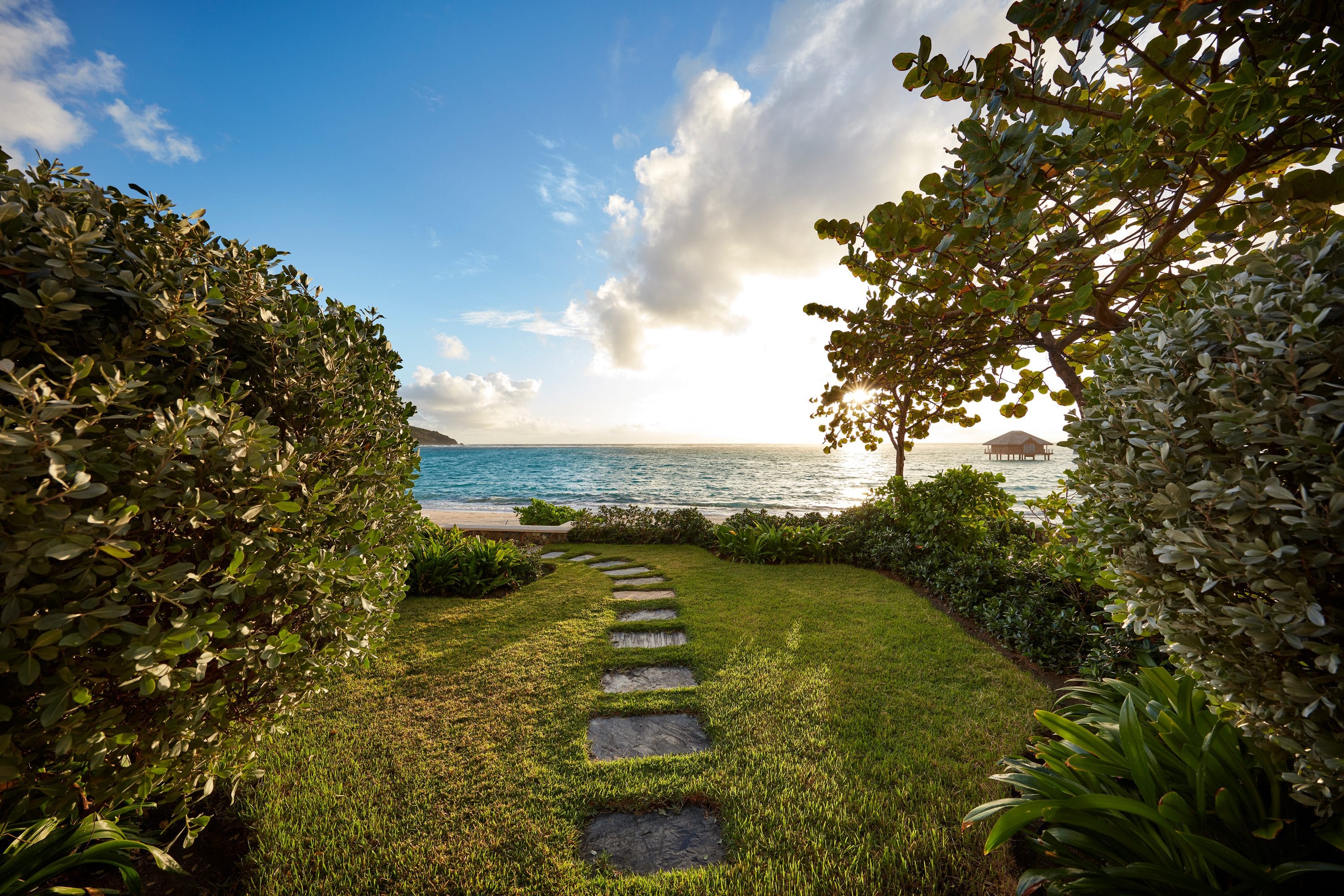 Wander an unspoiled paradise in Canouan
Escaping the paparazzi, or just escaping the daily grind? You definitely won't be bothered by either on Canouan. A short flight from Barbados, this tiny island (it's a mere 7.6 km²) in St Vincent and the Grenadines ticks every box for a quintessential island paradise, with a dose of added character. Tortoises – which outnumber human residents – patrol the island's lush interior, and plod past a deeply romantic 17th-century chapel that was moved here in the 1800s. Today, the building hosts elegant weddings for guests at Mandarin Oriental, Canouan. It is self-evidently an excellent idea to spend time on the white sands of Godahl Beach, and for guests of MO's 26 suites and 13 villas, that's very easy to do: some rooms even have direct access to the beach, as well as private gardens. Is there a Spa by Mandarin Oriental? Of course there is. If you prefer some gentle exercise, play a round of golf on the Jim Fazio-design, 18-hole championship course – the only course to this standard in the region.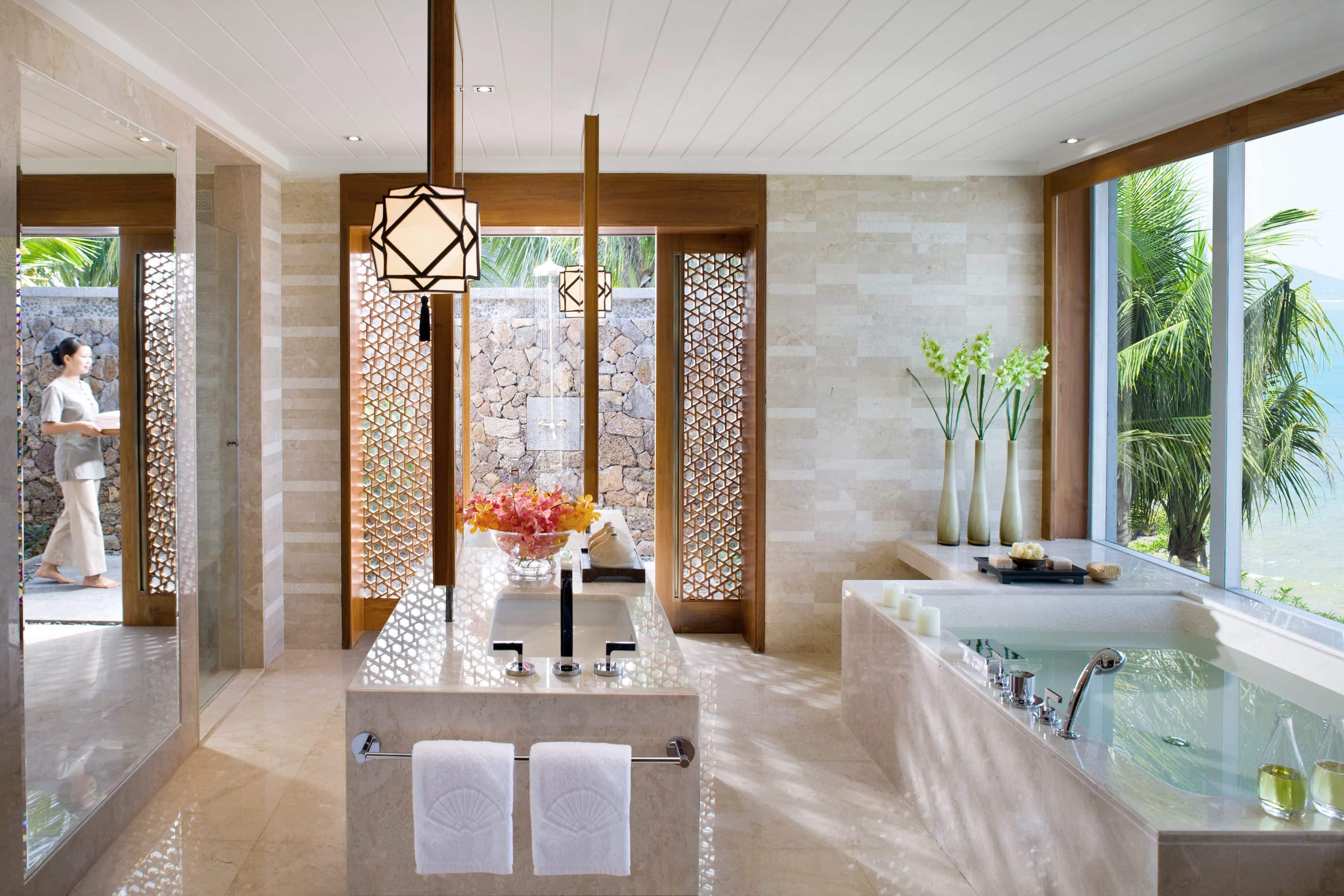 Experience China's own tropical island
It's almost obligatory to introduce Hainan Island as the place that's nicknamed 'China's Hawaii' – the two places are about as far north of the equator as each another, with similarly inviting climates – and while that's no bad thing, you can't truthfully reduce this island at the southernmost point of China to direct equivalency with anywhere. That is in part because it's where you will find the inimitable Mandarin Oriental, Sanya. Set in a 12-hectare dreamscape of lush, tropical gardens, the resort offers guests a choice of 'wow'-inducing swimming pools and fine-dining restaurants, as well as a comprehensively stocked whiskey bar (MO Blues), and the equally well-appointed Phoenix Tea House. It's not uncommon for luxury hotels to offer rooms with private pools, but it is rare to have an infinity pool on the South China Sea to yourself, as is the case with the Ocean View Pool Villa. A place like this will help meditation come naturally to the most hardened screen-time addict.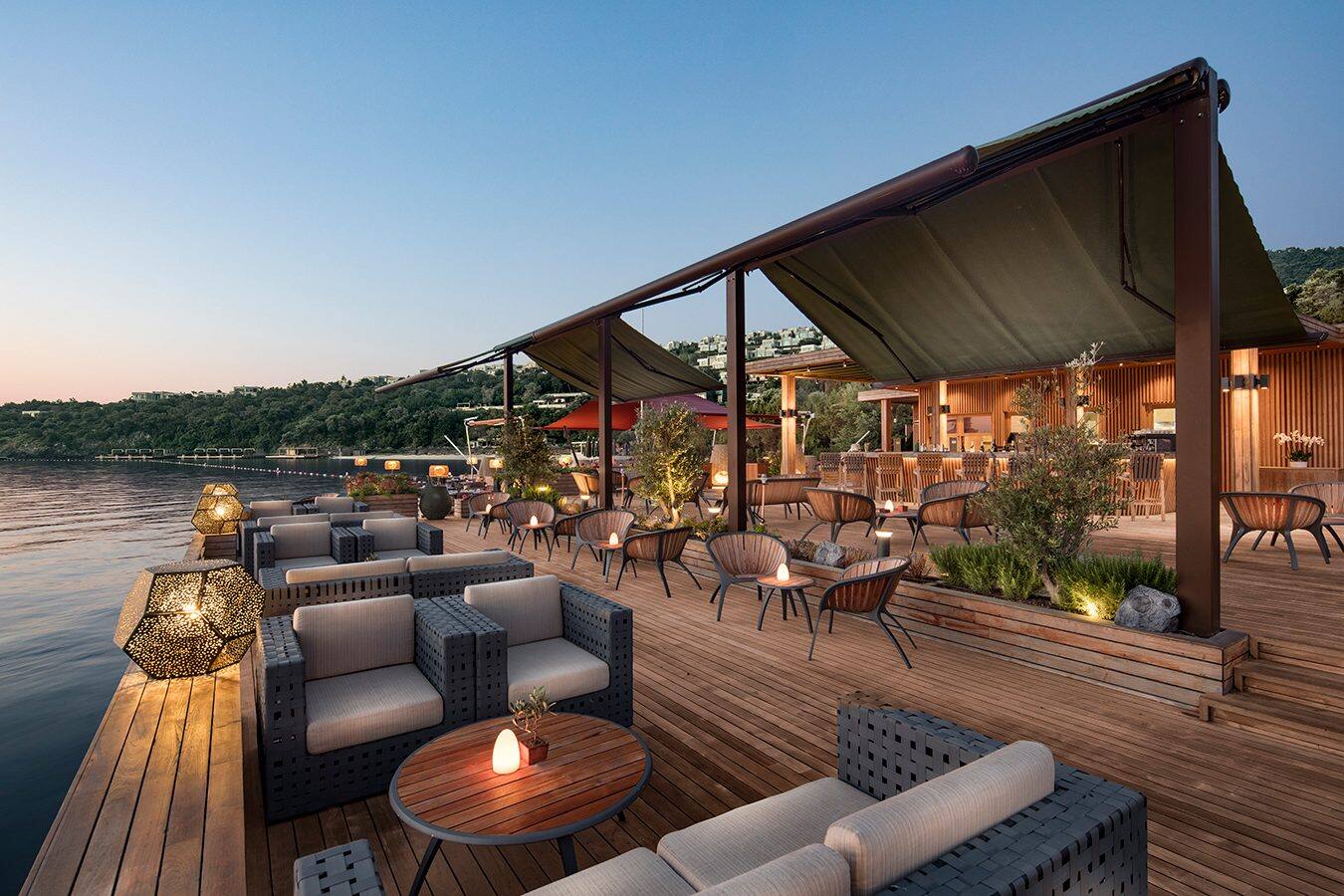 Enjoy private beach perks in Bodrum
Famously, the Aegean Sea is a distinct colour, which is that little bit darker blue than the Med. There's no better place to spend some time contemplating the merits of its precise shade than from the sandy beaches of the Bodrum peninsula: a tendril reaching out from Turkey's southwest coast. The appropriately named Blue Beach, at Mandarin Oriental, Bodrum located on the even more appropriately named Paradise Bay, is a private beach for the hotel's guests and permanent residents. Beachgoers here enjoy waiter service right up to the side of the sun lounger, and can walk the soft, padded catwalks into the sea: thus removing even the minute discomfort of stepping on a pebble. Back in your room or villa, the touch of a phone button will summon a buggy to your door and deliver you to any other part of the hillside resort, which includes a vast spa that's the undoubtably the best in the region, varied fine-dining restaurants and beach bars, and clothing and jewellery boutiques.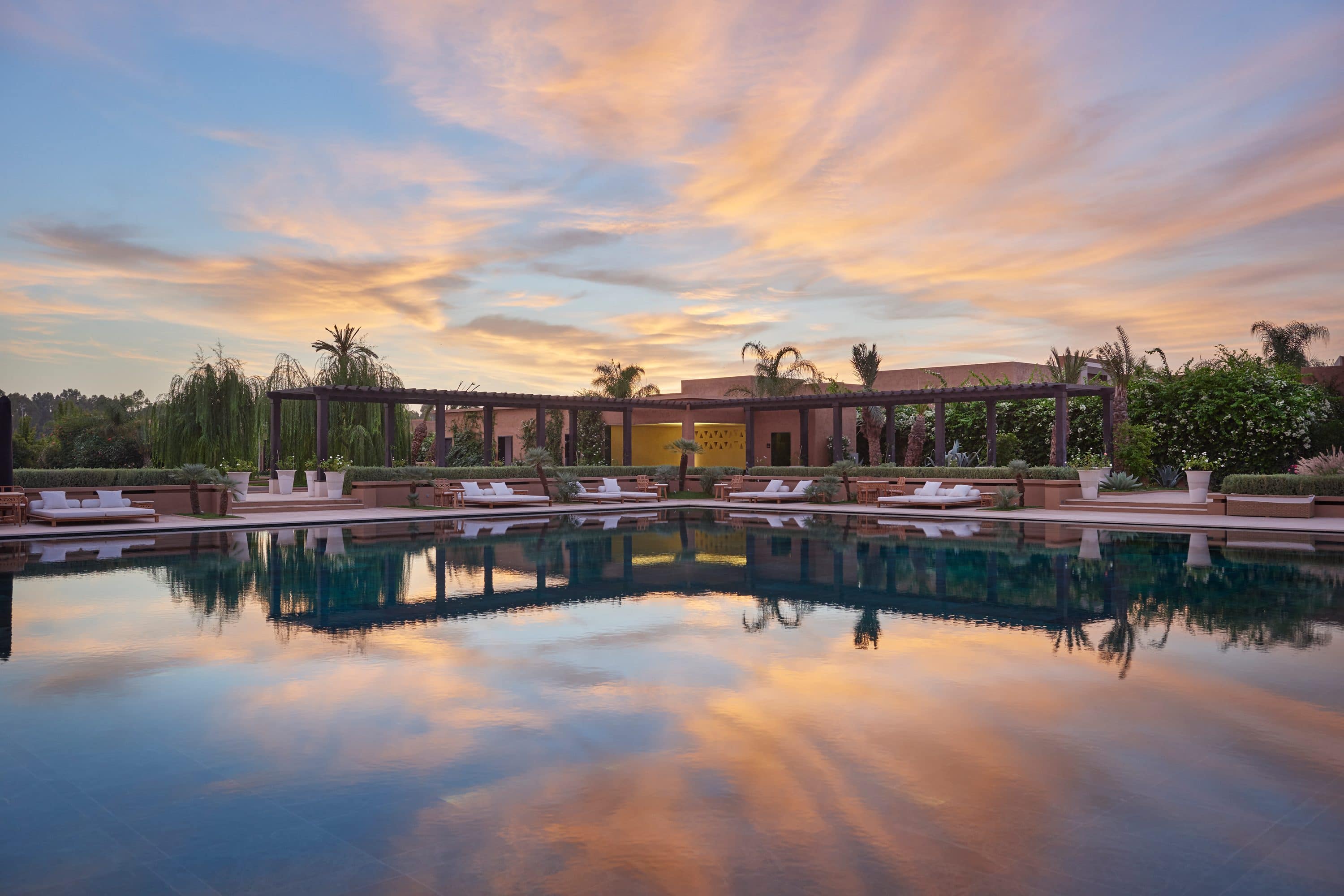 Find hidden peace in Marrakech
Is it any wonder that Yves Saint Laurent couldn't get enough of Marrakech? You can visit the stylish museum dedicated to him if you want to delve deeper into that, but you'd have to have quite literally lost your senses, not to be intoxicated by the tastes, scents and sights of this most sensual of Moroccan cities. Haggling your way to a bargain in a gloriously frenetic souk has an enduring appeal, but to experience a deeper sense of place, you may need to look elsewhere. In the heart of 20 hectares of fragrant gardens and olive groves, Mandarin Oriental, Marrakech offers contemporary luxury accommodation that echoes and upgrades the best of the traditional Moroccan riad experience. Its clutch of villas are built around courtyard pools, where the evenings are torchlit and the morning lie-ins are lengthy. With Atlas Mountains views, you'll feel wholly removed from the city, and yet you are, conveniently, just moments from it.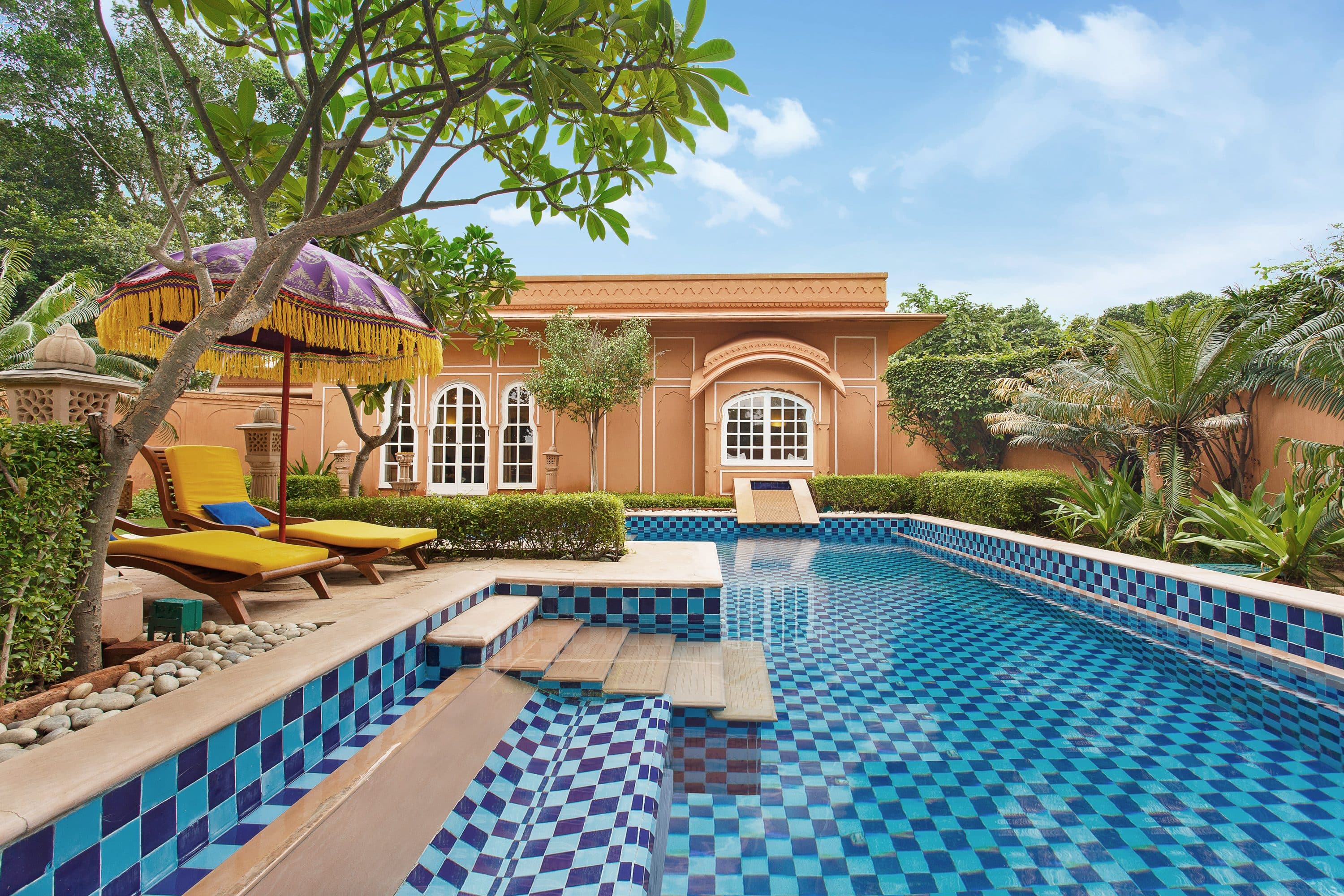 Get some colour in Jaipur
Jaipur, the capital of Rajasthan, is India's scrumptious 'pink city', repainted in blush during the late 1800s to welcome visiting British royalty. Beyond that, Jaipur offers visitors a spectrum of aesthetic inspiration: from the extraordinary ruins of the Jantar Mantar observatory, to its varied palaces, including the eye-popping Hawa Mahal. A city to stimulate the senses and ignite creativity, Jaipur will serve to revive anyone who is seeking a new start or simply finding some lost mojo. Settle in and wait for the muse to visit you at The Oberoi Rajvilas, a retreat set in 32 acres of landscaped gardens. This luxury hotel's experience packages also offer a chance to upskill while you're here, and return home newly confident in wine-tasting, cookery, jewellery-making, painting or even astrology.