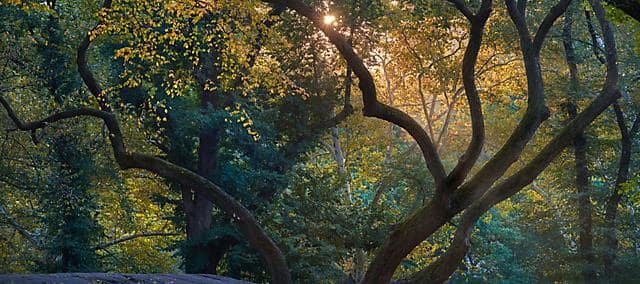 New York
Sustainability
Naturally Better
One of our guiding principles at Mandarin Oriental is 'Acting with responsibility', which we strive to achieve through our Naturally Better plan. We're on a journey to make things Naturally Better for the planet, for communities, and for you. As well as embracing and putting into practice our global sustainability initiatives, such as eliminating single-use plastic by March 2021, here at Mandarin Oriental, New York we also have our own local initiatives to make sure we play our part in making your stay more sustainable.
We have implemented several measures across our hotel which align with our group-wide policy of eliminating single-use plastic by March 2021. This initiative goes way beyond eliminating plastic water bottles. Our hotel now provides sustainable in-room amenities (toothbrush, comb, shower caps, etc.) that are made of bamboo or other appropriate biodegradable materials. By engaging suppliers in our initiatives, we are expanding our plastic reduction footprint to our kitchens, Spa, and in-room, where we are stocking sustainably packaged products in mini bars.
We've also introduced sustainability preferences to Fans of M.O. members so you can opt into bringing your own toiletries to reduce both waste and plastic usage.
At Mandarin Oriental, New York, we have a measurement system in place to manage and reduce food waste. This includes keeping monthly records, inspections by department heads at mealtimes, and collecting leftover food for donation. These efforts extend to water usage, too, with any excess water from melted ice sculptures or banquet glasses used for garden irrigation. Additionally, Mandarin Oriental, New York composts plant waste through a food waste system that sustainably breaks down and composts organic food waste rapidly.
Mandarin Oriental, New York has partnered with Billion Oyster Project to help restore the oyster reefs and clean the water of the New York Harbour. As part of the program, the hotel takes responsibility for the consumption of oysters in our restaurants and ensures shells are donated to the Billion Oyster Project Shell Collection Program, which then works to reclaim the natural resource of the oyster shells and prepares them for reuse. The shells are cured for one year before being reintroduced to the Harbour as cultch and reef substrate. These cured shells can grow new oysters (up to 20 per saved shell), build a habitat, serve as a water filtration system and improve the quality and cleanliness of New York Harbour.​
We support the project through fundraising efforts and our colleagues also volunteer to build oyster cages on Governor's Island.
For almost a decade, Mandarin Oriental, New York has partnered with City Harvest, NYC's largest food rescue organization. Through internal fundraising efforts and volunteer time, our colleagues have helped provide nutritious food to New York's hungry. In 2019, colleagues logged more than 250 volunteer hours and raised over USD 18,000. Volunteers from Mandarin Oriental, New York helped to redistribute 95,000 pounds of food to families struggling with hunger in New York City.
Hotel colleagues participate in ongoing nutrition education and demonstrations at mobile markets throughout New York's five boroughs. In partnership with City Harvest, nutrition classes are customized for all ages, and focus not only on easy, healthy recipes, but also cover tips for buying groceries on a budget, reading nutrition labels, and storing food to make it last longer.
The Spas at Mandarin Oriental are born out of a deep understanding and passion for wellness. Located in one of the world's busiest capital cities, the Spa at Mandarin Oriental, New York provides a special retreat and holistic therapy for body, mind, and spirit. The Five-Star Spa offers holistic rejuvenation in a tranquil, meditative setting. Therapies, services, and products are guided by the Group's oriental heritage with signature treatments drawing from Traditional Chinese Medicine.