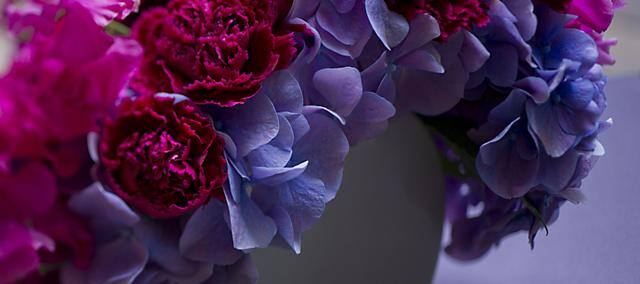 Paris
Sustainability
Naturally Better
One of our guiding principles at Mandarin Oriental is 'Acting with responsibility', which we strive to achieve through our Naturally Better plan. We're on a journey to make things Naturally Better for the planet, for communities, and for you. As well as embracing and putting into practice our global sustainability initiatives, such as eliminating single-use plastic by the end of 2021, here at Mandarin Oriental, Paris we also have our own local initiatives to make sure we play our part in making your stay more sustainable.
We have implemented several measures across our hotel which align with our group-wide policy of eliminating single-use plastic by the end of 2021. Beyond the removal of plastic bottles for both guests and colleagues, we are working on replacing all single-use in-room amenities with innovative sustainable guest toiletries over the coming months.
In our restaurants and bar, plastic straws and take-away cutlery have been replaced with sustainable alternatives and sustainability preferences are set for Fans of M.O. members staying with us who choose to bring their own toiletries, further supporting the reduction of waste.
As the first hotel in France to obtain the HQE (High-Quality Environmental) certification, Mandarin Oriental, Paris is able to save between 20 and 30 per cent in energy consumption when compared to a non-HQE building. The entire life of the hotel is organised around this goal, including the use of LED lights, the instillation of more efficient ventilation systems, and air conditioning and heating operated by fresh air supply from our interior wooded and landscaped areas.
Direct guest usage accounts for almost half of the hotel's water consumption, so we've put in place a number of water-saving measures across our property. This includes the use of a drip irrigation system, where the hotel grounds and gardens are only watered at night and in the early morning to minimise wastage through evaporation. These initiatives extend to our back-of-house area, where motion activated sensors have been installed on water taps, as well as in guestrooms, which feature dual-flushing toilet cisterns and eco-mode handheld showers. We've also introduced sustainability preferences to Fans of M.O. members so you can opt into our linen and towel reuse programme to reduce laundry volume.
Mandarin Oriental, Paris is home to a rooftop vegetable garden, which contributes to our year-round supply of fresh, organic produce, including herbs and vegetables that are used by chefs in the hotel's restaurants and bars. Our rooftop is also home to two beehives – installed with the help of urban beekeeper Audric de Campeau in an effort to restore the decreasing French bee population and support essential pollination. Thanks to 100,000 bees which gather nectar from the vegetable garden's flowers, we're able to harvest 30 to 40kg of honey every year for use in our dishes and cocktails.
To turn waste into reusable materials, we're working with Nespresso to recycle aluminium capsules. This includes creating more sustainable solutions for farming by turning the coffee grounds inside each capsule into nutrient-rich topsoil, which can be used as compost.
We've partnered with a number of charitable organisations to help ensure those in need receive the goods and resources they require. This includes collecting work-appropriate clothing from our colleagues with La Cravate Solidaire to help candidates regain the confidence to attend job interviews; supplying food to and volunteering at Soupe Saint Eustache during the winter period; and collecting coins every year for Fondation Hôpitaux de Paris-Hôpitaux de France to help fund important projects – such as improving the daily lives of hospitalised children, teens, their families and health care teams.
We're collecting room amenities, towels and clothing for MOBIL'douche, a mobile hygiene service for homeless and displaced persons, and in partnership with Association Laurette Fugain, we're also recycling bottle lids to collect funds for Leukaemia patients, medical research, upgrading health protocol, as well as blood, platelet and bone marrow donations.
Every year, Mandarin Oriental, Paris hosts a Sustainability Week for our colleagues with activities and events related to the environment, organic food and wastage. This includes collecting rubbish and cigarette ends in the Tuileries Garden and practical workshops to enhance an understanding of our group-wide sustainability targets.
Using mobile app Too Good To Go, we donate proceeds from sales of surplus pastries from our Camélia restaurant to La Soupe Saint Eustache, a local non-profit organisation that distributes meals daily to the homeless (see Donations and Volunteering).
As part of our ongoing mission to do 'More for a Sustainable Future' in partnership with PUR Project, guests can help plant an agroforestry farm in the Paris Region. Guests who book their stay via our website can subscribe to the 'Act for the Planet' option, where a donation of eight euros will ensure a tree is planted.