Your essential guide to Prague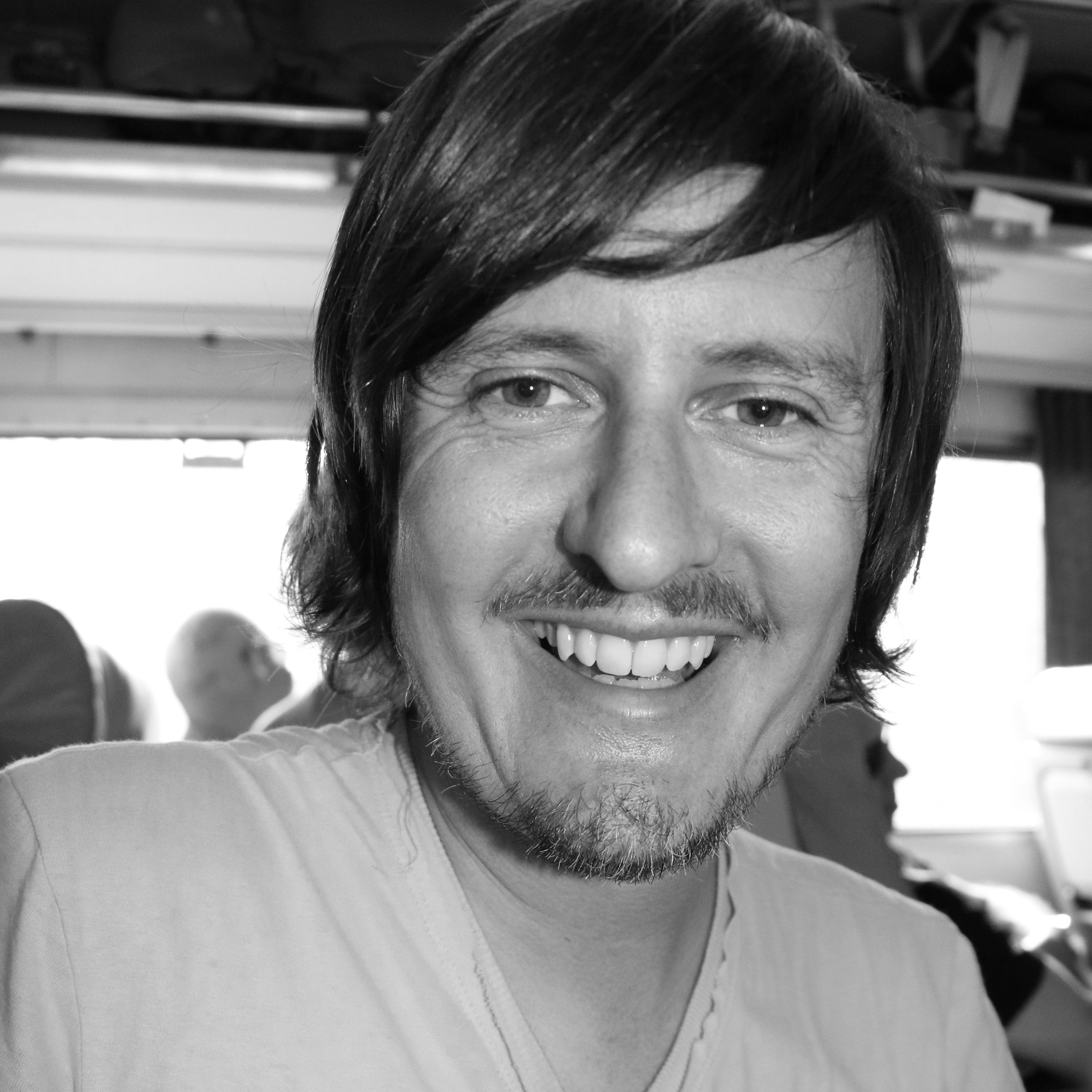 By Mike MacEacheran
Mike MacEacheran is a travel journalist for titles including Condé Nast Traveller, Esquire and The Guardian. He has been visiting and writing about Prague since 1998.
Find your bearings
When you first arrive at Mandarin Oriental, Prague, get a feel for the city by wandering across the fairy-tale Charles Bridge on the hotel's doorstep. It's the entrance to the mediaeval Old Town, a maze of cobbled streets that eventually leads to Staroměstské Náměstí, the world-famous Old Town Square. In summer, it's a carnival of sights and sounds, while in winter it's recast as a Narnia snowglobe. Retrace your footsteps across the Vltava River to see Prague Castle, which floats on a crag above dozens of Gothic steeples. Now you'll understand why Prague is known as the golden city of one hundred spires.
Feed your mind
Prague has always been in love with the arts and the National Theatre on the riverbank across from Mandarin Oriental, Prague is proof positive of such a lengthy affair. A hive of ballet, opera and drama, the historic alma mater is as glitzy as the Czech capital gets, with plush velvet seats, golden columns and a chocolate-box interior adorned with flighty cherubs. Its contemporaries are the 18th-century Estates Theatre and Romanesque Prague State Opera, a building with such bold neo-rococo décor it's often hailed the finest in Europe. The thrill of live performance also translates to the city's world-beating 'black light' theatres, where actors use darkened stages and minimal lighting, paired with fluorescent costumes and shadow, to create zeitgeist-shifting magical illusions. Image Theatre and Hilt are two in striking distance of the hotel – let your eyes adjust afterwards by walking along the riverbank to see the city's skyline bathed in golden light.
National Theatre
It would be worth booking tickets to the National Theatre for the ornate interior alone.
The Estates Theatre
The Estates Theatre is a Prague institution of old world glamour.
Prague State Opera
Don't forget to look up; the Prague State Opera.
Image Theatre
Image Theatre is among the best venues for Prague's tradition of eye-fooling 'black light' performances.
Shop like a local
Just outside Mandarin Oriental, Prague, you'll find the historic Malá Strana district, and dozens of showrooms and chic boutiques including Morna Design Gallery (for design interiors), Kunst Komora (for ethnographic masks and collectibles) and Sartor (for silks and exquisite fabrics). For more upscale luxury names such as Prada, Gucci, Dolce & Gabbana and Dior, take a taxi to Pařížská Street – funnelling north from the Old Town Square, it's the most exclusive address in the Czech Republic. While in the area, stop by either Moser or Material, two crystal- and glass-blowing studios hidden behind the spectacular façade of the Church of Our Lady before Týn. Prague's renowned craftsmen don't do things by half-measures and their conversation-stopping chandeliers and vases are a riposte to anyone that says glass art is cold and clean. Next door is an outpost of Botanicus, which specialises in apothecary cabinets brimming with essential oils, face creams and rose-scented moisturisers.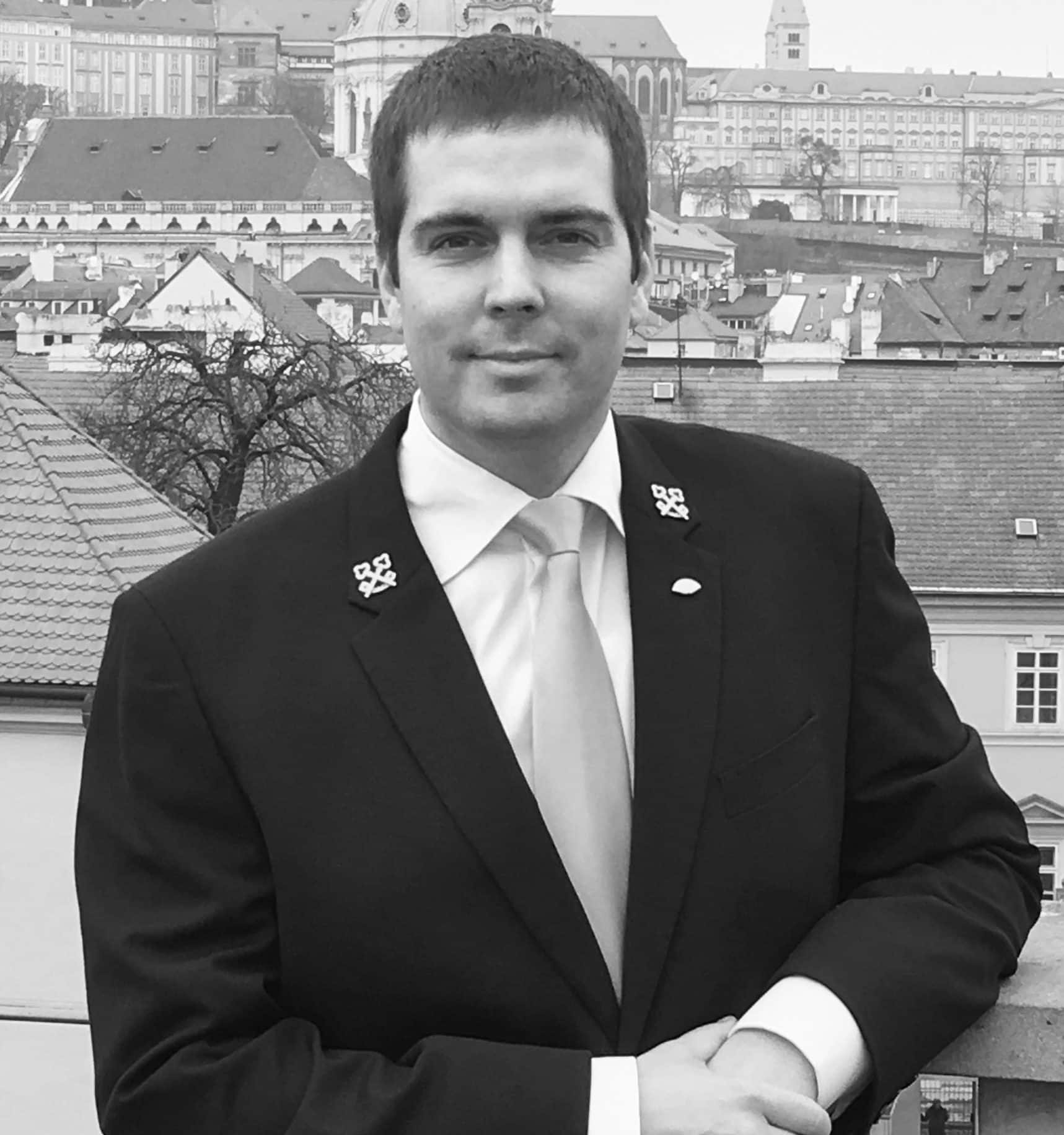 Only in Prague...
"Nothing beats a visit to Strahov Monastery in Prague, one of the oldest in Europe. It has a spectacular library of rare books, including a gospel printed in the 9th century, Al Sufi's astronomic atlas, and ten books once owned by Napoleon. Private tours are available through our concierge services, if booked in advance."
Pavel Ruml, Head Concierge, Mandarin Oriental, Prague
See some sights
Notwithstanding its reputation for Gothic splendour, Prague has long been a city of pioneers, giving birth to astronomers and mathematicians. This scientific history is best summed-up by the Astronomical Clock, an extraordinarily complicated timepiece mounted on the southern wall of the Old Town Hall. It's the only one of its kind in the world, so to avoid the on-the-hour crowds that arrive to 'ooh' and 'aah' at its clockwork figurines, clamber up the Old Town Hall Tower for a bird's-eye view of the unfolding spectacle.
Toast your arrival
To experience the city like a true bohemian, visit the magnificent Lobkowicz Palace. Do so in princely style by sipping a glass of Prosecco from the palace balcony as part of the hotel's year-round Lobkowicz Princely Experience package. Afterwards, swing by Bugsy's Bar, the city's classic glamour haunt. Even though Prague is a city of beer-drinkers, cocktail hour is celebrated here with creative tipples: try the award-winning Almond Cigar, the perfect marriage of Havana rum, amaretto and lime.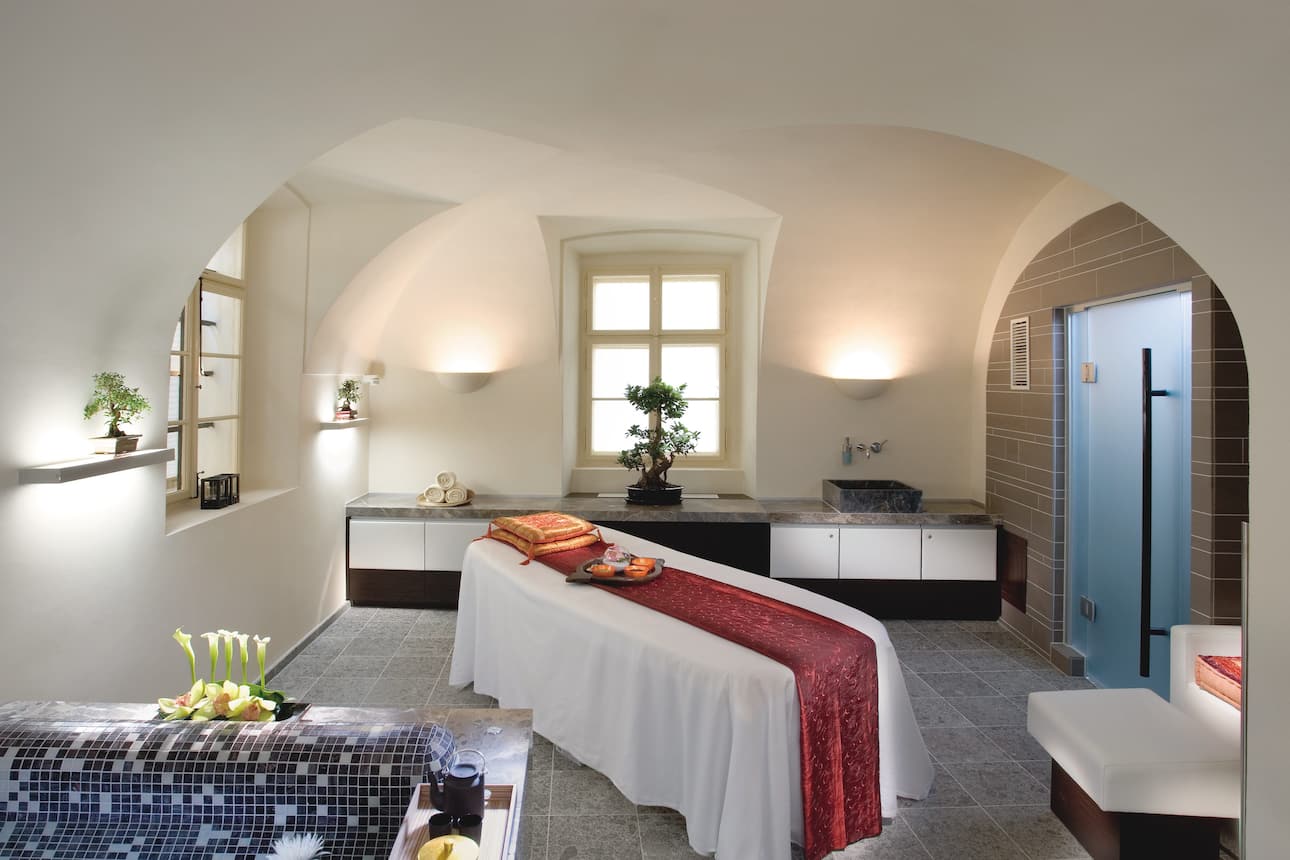 Make time to unwind
Spa & Wellness
The Spa at Mandarin Oriental, Prague is the world's only spa housed in a Rennaisance chapel. Its private treatment rooms are spread over two floors – and after a day of sightseeing, a restorative massage at the Vltava Suite, complete with private vitality pool, is almost mandatory.
Learn More
Dine in style 
For an exceptional night out, book in advance for La Degustation Boheme Bourgeoise is the city's standout Michelin-star restaurant, proposing delicate six or 11-course tasting menus. It casts the idea of Czech cuisine as little more than dumplings and potatoes into the Vltava and its menu of dishes such as juniper-scented duck and plum and cherry pigeon is teamed with deliciously-crisp local sauvignons and pinots.
La Degustation Bohême Bourgeoise
Pork belly, Brussels sprouts, cabbage and caraway seeds at Michelin-starred La Degustation Bohême Bourgeoise.
La Degustation Bohême Bourgeoise
A dish of cow's tongue, pear, mustard and poppy seeds at Michelin-starred La Degustation Bohême Bourgeoise.
Spices
Spices at Mandarin Oriental, Prague is a temple to contemporary Asian cuisine in a building that was once a monastery
Learn More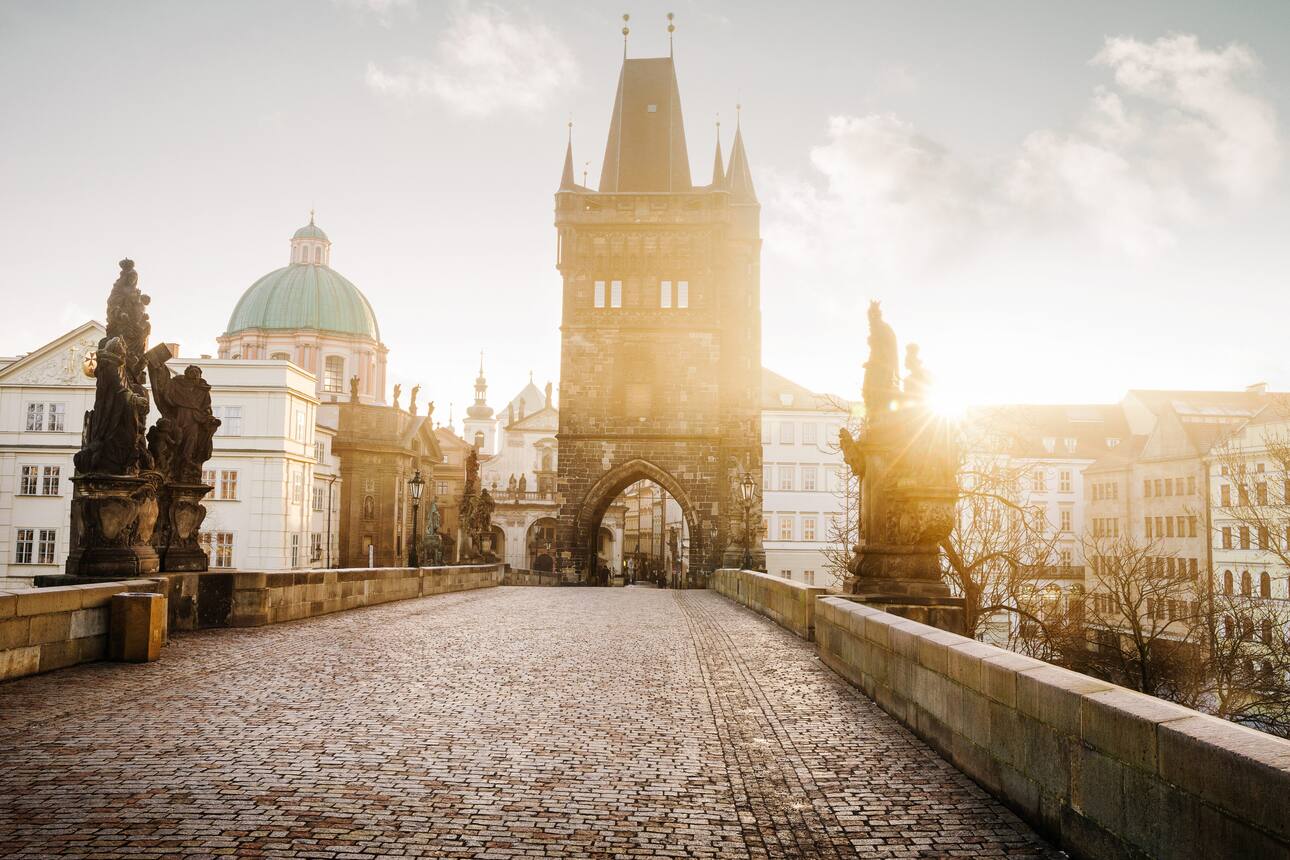 Time travel
The Charles Bridge is not just a famous monument, but a quick lesson in numerology. The first stone was laid by the superstitious king at exactly 5.31am on 9 July 1357 because its written form on the ancient calendar was 1-3-5-7-9-7-5-3-1.
And finally
Enjoy a truly eccentric travel experience at the Beer Spa, where you can bathe in a royal oak whirlpool tub filled to the brim with 1,000 litres of Krušovice beer. Weird and wonderful.
Prague's fairy-tale architecture
Old Town
The picturesque beauty of Prague's Old Town. Photo: Getty Images
Old Town
Dawn breaks over the Old Town. Photo: Chalabala, Getty Images
Old Town Square
The Old Town Square is a Unesco World Heritage Site. Photo: Miles Ertman/Robert Harding, Getty Images
Vladislav Hall
Vladislav Hall in the 9th-century Prague Castle. Photo: Izzet Keribar, Getty Images