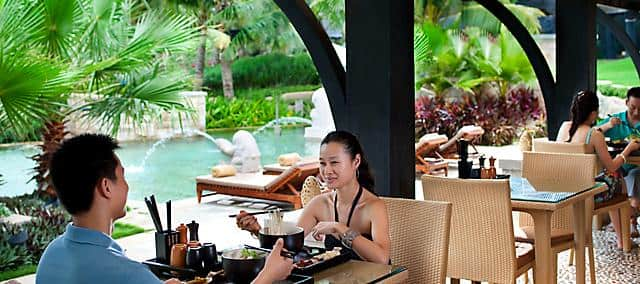 SanyaMee & Mian
Beachside noodles, served just the way you want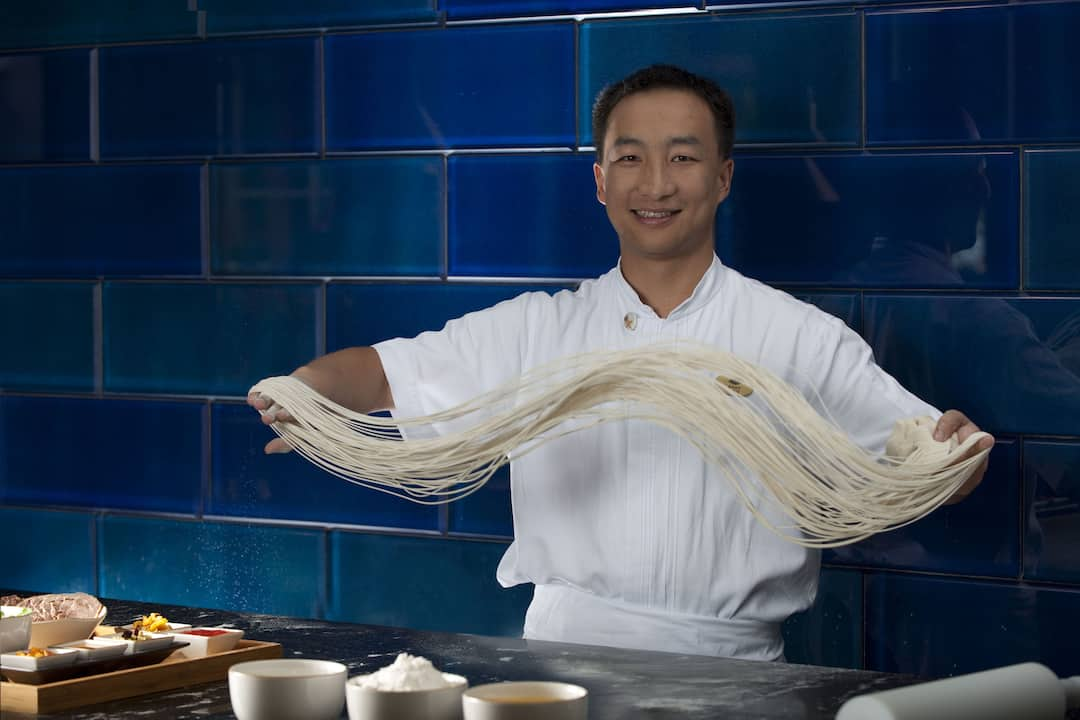 Whether you prefer hand rolled or la mian, you'll find the noodles at Mee & Mian hit the spot.
Our beachside noodle bar enjoys a peaceful location overlooking the Tranquillo swimming pool. Providing both a delicious meal and an entertaining experience, you can watch as our talented chefs "pull" traditional handmade noodles right before your eyes.
With wooden tables and views out towards the South China Sea, Mee & Mian is an ideal spot to enjoy a drink, including our fresh fruit juices, smoothies and shakes.
Chinese Noodles
Menu highlights
Mao Er Duo Mian 
wok fried with bok choy, black fungus, tomato, mushroom and capsicums
Tang Jiao Zi 
tomato, pickled mustard-green , bamboo shoot, chopped spring onion
Niu Nan Mian 
slow cooked spicy beef brisket, bok choy, chopped coriander and spring onion