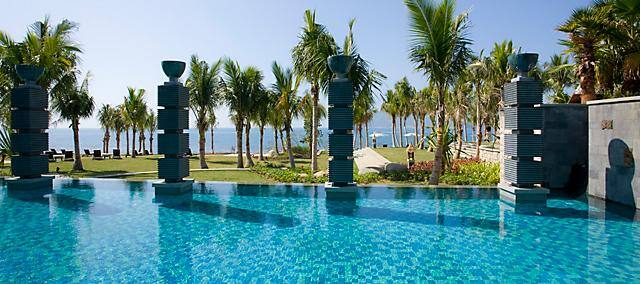 Sanya
Fitness & Wellness
Fitness & Wellness
Move from stressed to relaxed with our comprehensive fitness and wellness facilities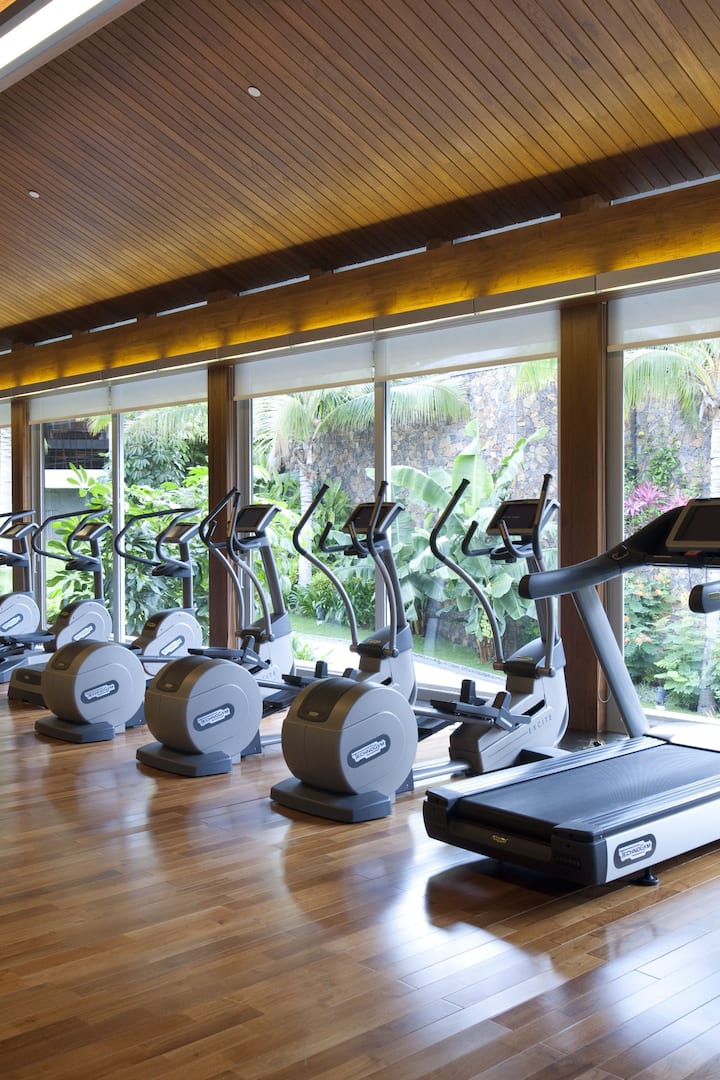 Fitness Centre
Our spacious fitness centre offers guests the chance to work out in the island's most technically advanced gym. Equipment includes treadmills, bicycles, rowing machines, free weights, Kinesis machines and stretching mats. We also have experienced on-site trainers who are available for private sessions.
Classes
We offer a host of complimentary exercise classes in our dedicated studio. Tai Chi, Qi Gong and stretching classes are available, in addition to group games and activities at our main pool. Private Tai Chi and Yoga sessions, either in our studio or outdoors in our landscaped gardens, are also available, in addition to one-to-one wellness classes.
Swimming Pools
Adjacent to our coral beach we have three beautifully landscaped pools, each providing a different water experience. Activo, our main pool, features a landscaped beach and sunken pool bar. Vista, our lap pool, is ideal for those wanting exercise. Tranquillo is located just steps from our coral beach and provides a calming retreat for guests 18 years and older.
Jogging
The 1.5-kilometre path that winds its way around our resort was designed with joggers in mind. Guests can join a morning run led by our fitness team or set off on their own.
Water Activities
For guests wishing to explore our private Coral Bay, we have kayaks and snorkeling equipment available. Our recreation team can also arrange surfing, stand-up paddle boarding and other water activities close by to the resort.