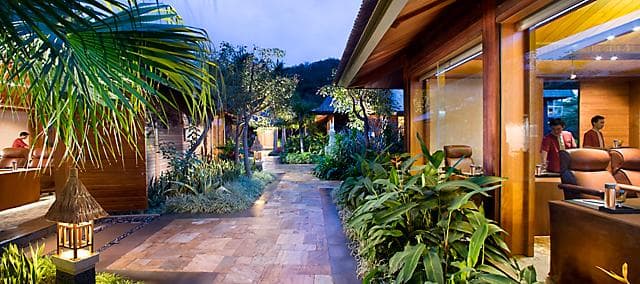 Sanya
Facilities
Facilities
Each of our venues is set within an independent pavilion, combining natural surroundings with efficient facilities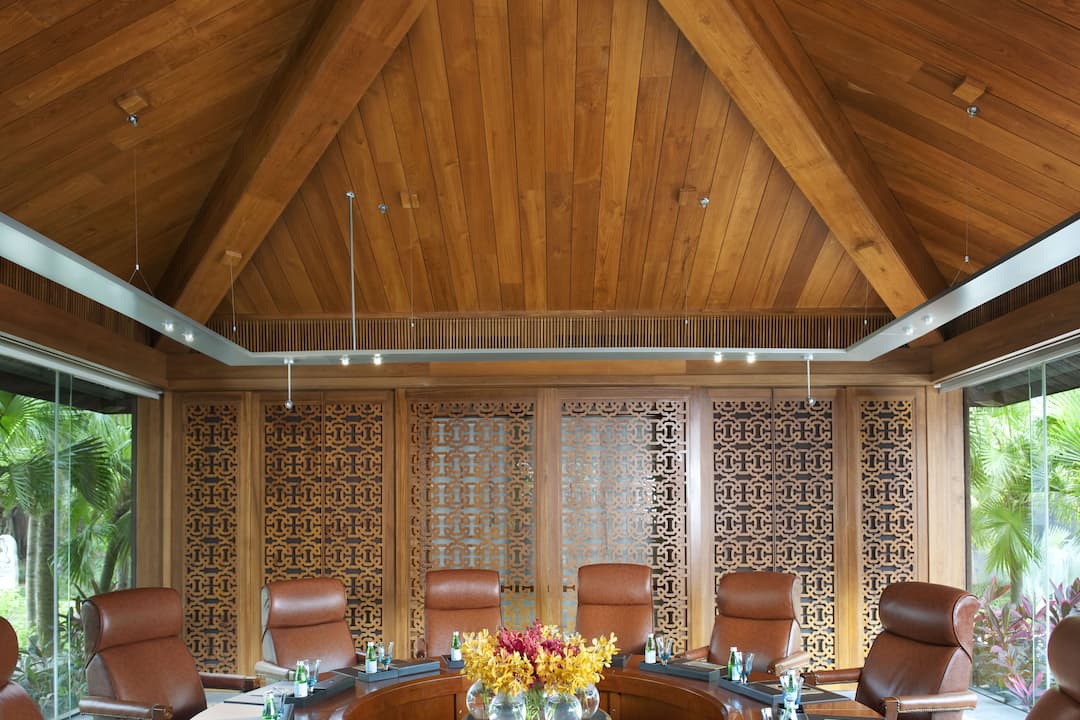 Coral Bay Ballroom
Our Coral Bay Ballroom has a wealth of natural light and views of the surrounding green hills. It enjoys a peaceful setting within its own building, which includes a VIP lounge with separate entrance, an office for secretarial or organisational use, and a separate welcoming area. A soundproofed sliding door divides the space in half for smaller events.
Function Rooms
Our five function rooms are set within individual pavilions, each designed to blend with the lush garden surroundings. Sleek interiors offer a mix of executive seating and efficient technology.
Outdoor Space
Our beautiful beachfront resort provides the ideal setting for outdoor events with eight designated venues ranging from garden to poolside locations.
Room Specifications
FUNCTION ROOMS
FLOOR PLANS
AREA 
sqf
ROUND TABLE 10/12 PAX
COCKTAIL RECEPTION
BOARD ROOM
THEATRE
CLASS ROOM
U-SHAPE
HOLLOW SQUARE
Coral Bay Ballroom I + II
View
5,618
320/384
450
--
400
240
76
88
Coral Bay Ballroom I
View
2,745
160/192
200
--
192
108
40
52
Coral Bay Ballroom II
View
2,809
160/192
200
--
192
108
40
52
Sail
View
1,352
80/96
70
22
96
54
32
36
Reef
View
689
40/48
40
10
40
24
16
20
Coast
View
689 
40/48 
40
10
40
24
16
20
View
View
689 
40/48 
40
10
40
24
16
20
Tide
View
676
40/48  
40
10
40
24
16
20
OUTDOOR SPACES
FUNCTION ROOMS
AREA 
sqm
THEME FUNCTION/BBQ
COCKTAIL RECEPTION
THEME COFFEE BREAK
The Garden
1,600 
350
400
400
The Square
1,200 
300
320
350
The Sand
500 
210
330
--
Pavilion Rooftop
150x2 
40x2
50x2
60x2
The Poolside
200 
100
130
--
The Lawn
120 
70
80
100
The Stage
360 
180
240
--
The Peak
120 
30
30
30