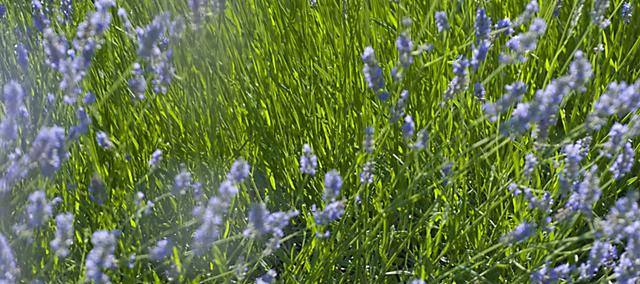 Shanghai
Sustainability
Naturally Better
One of our guiding principles at Mandarin Oriental is 'Acting with responsibility', which we strive to achieve through our Naturally Better plan. We're on a journey to make things Naturally Better for the planet, for communities, and for you. As well as embracing and putting into practice our global sustainability initiatives, such as eliminating single-use plastic by March 2021, here at Mandarin Oriental Pudong Shanghai,  we also have our own local initiatives to make sure we play our part in making your stay more sustainable.
We have implemented several measures across our hotel which align with our group-wide policy of eliminating single-use plastic by March 2021. Mandarin Oriental is committed to reducing waste and responsibly managing our environmental impact. In accordance with recent Shanghai government regulations, personal toiletry items will no longer be placed in guest rooms at Mandarin Oriental Pudong, Shanghai. Items such as toothbrushes and combs will only be provided to guests upon request.  
As a valued guest you have been assigned a room which has been set up with a trial shower dispensing system filled with high and luxury bath amenities. After stay they will receive a 5-minute e-mail survey with specific questions relating to our sustainability efforts and our intention to provide single-use plastic free amenities. 
Soap Cycling is the first and the largest nonprofit organization in Asia which mainly focus on environmental protection, hygiene promotion and education. Soap Cycling recycles used soap from hotels and organizes volunteers to clean, sanitize and reproduce the soap. The processed soap is then distributed to poor regions around the world, especially schools and families in China through charity partners.  
We recycle half-used soap from rooms, rather than throwing them away, we collect used soaps, melts them down, sanitizes them, and makes new bars for our guest as take away Eco–box. Total 448kg has been recycled by 2019. 
In the spirit of love, giving and community outreach, Mandarin Oriental Pudong, Shanghai supports local charity organisation Mifan Mama to help make a difference in the lives of needy children in China. We hope that you can contribute to "Independent-Wheel" project by making contribution to raise money to purchase wheelchairs for disabled children.   
All contributions from your donation will be presented to Mifan Mama Shanghai. If you are interested to learn about other ways in which you can help, please visit www.mifanmama.com, or contact via email at mifanmama@outlook.com. 
Mandarin Oriental Pudong, Shanghai continues to take social responsibility as a leading pioneer of the industry, offering work opportunities for those disabled individuals to help lift their families out of poverty. We select appropriate types of work in terms of each one's situation, give essential training to help them support themselves. 
The Digital Detox initiative is designed to help guests find new ways to manage their relationship with technology and the stress that can come with a constantly connected digital lifestyle. The programme encourages guests to surrender their phones on arrival at the spa, thus removing any online distractions. On departure, guests can reclaim their cleaned device from the spa, repackaged in its own protective digital shielding. In the spa relaxation rooms, guests can access a full range of mindfulness activities such as journaling, note card writing, colouring, meditation or simply relaxing and enjoying the silence.  
As part of our mission to offer the best produce for our guests, we only serve certified organic chicken eggs that come from a stringently selected partner farm. These delicious eggs come from chickens that are free-range and fed with a natural diet, allowing them to exhibit their natural behaviour in a way that caged hens cannot.