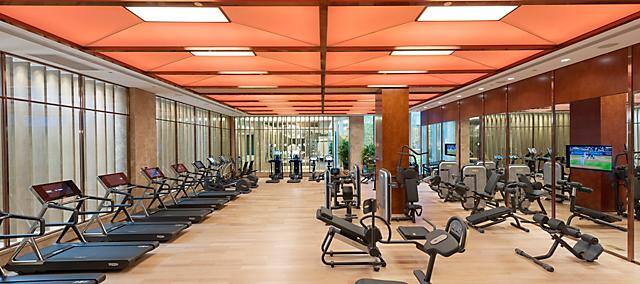 Shanghai
Fitness & Wellness
Fitness & Wellness
Work out in our fitness centre or take a dip in our pool. We also have a relaxing nail spa for manicures and pedicures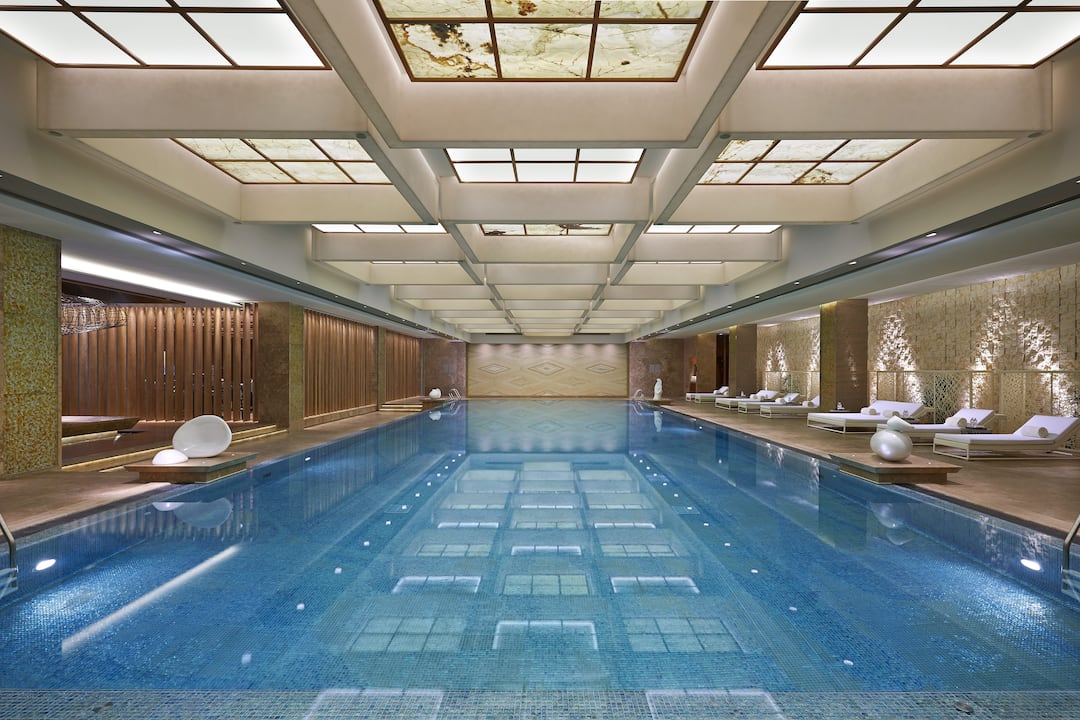 Fitness and Wellness Centre
Catering to all levels of expertise, experience and conditioning, our fitness and wellness centre is equipped with state-of-the-art equipment including the Arke Core Centric training method to achieve optimum physical fitness and excellent results quickly. Used together with the Wellness System, we can assess fitness levels, set goals and design customised training programmemes.
Personal Training
Our dedicated team of wellness professionals can help you fulfil your fitness goals and assess your fitness level, identify and set goals, and design a customised training programmeme for you.
Exercise Classes
Including Tai Chi, Floor Pilates, Core Centric and Fusion Fitness (a combination of Martial Arts, Kung Fu and Boxing). Private and semi-private classes (for 2 people) are also available. 
Swimming Pool
Opening Hours 7am - 9pm
A spectacular 25-metre indoor Swimming Pool with Vitality Pool and Children's Pool is available to guests and residents around the clock. The pool opens out onto a Pool Deck where guests can relax and sample delicious spa cuisine. Hotel and spa guests can also enjoy the men's and women's thermal bathing facilities, featuring a Crystal Steam Room, Sauna, Aromatic and Colour Therapy Experience Showers, Tepidarium Loungers and an Ice Fountain.
Swimming Lessons, Personal Aquatic Training and Coaching
For beginners our swimming instructors put you at ease and teach you to swim at your own pace or for the experienced they can assist with combining aquatic training techniques to improve overall fitness and flexibility. (Available for Hotel Guests and Residents and Fitness & Wellness Members only).