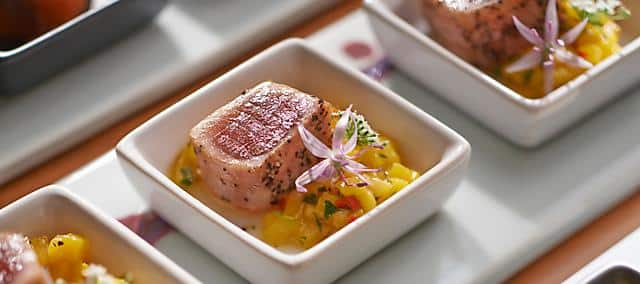 Shanghai
Facilities
Facilities
We have a versatile range of rooms including two ballrooms, five function rooms, three boardrooms and an outdoor entertaining space adjacent to the river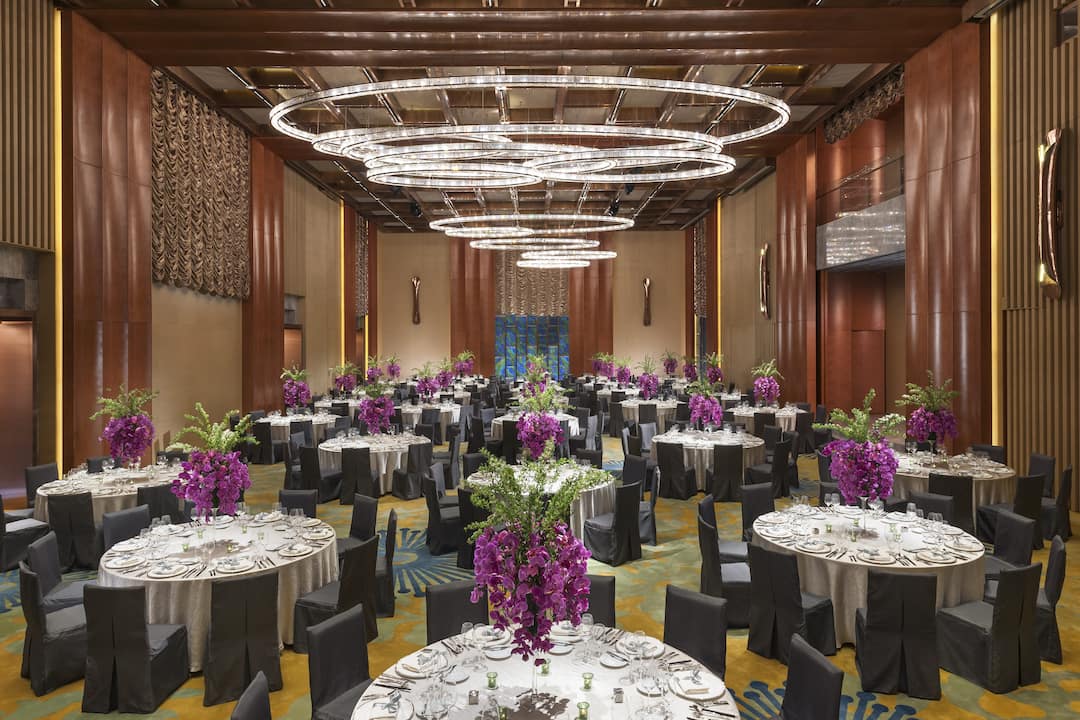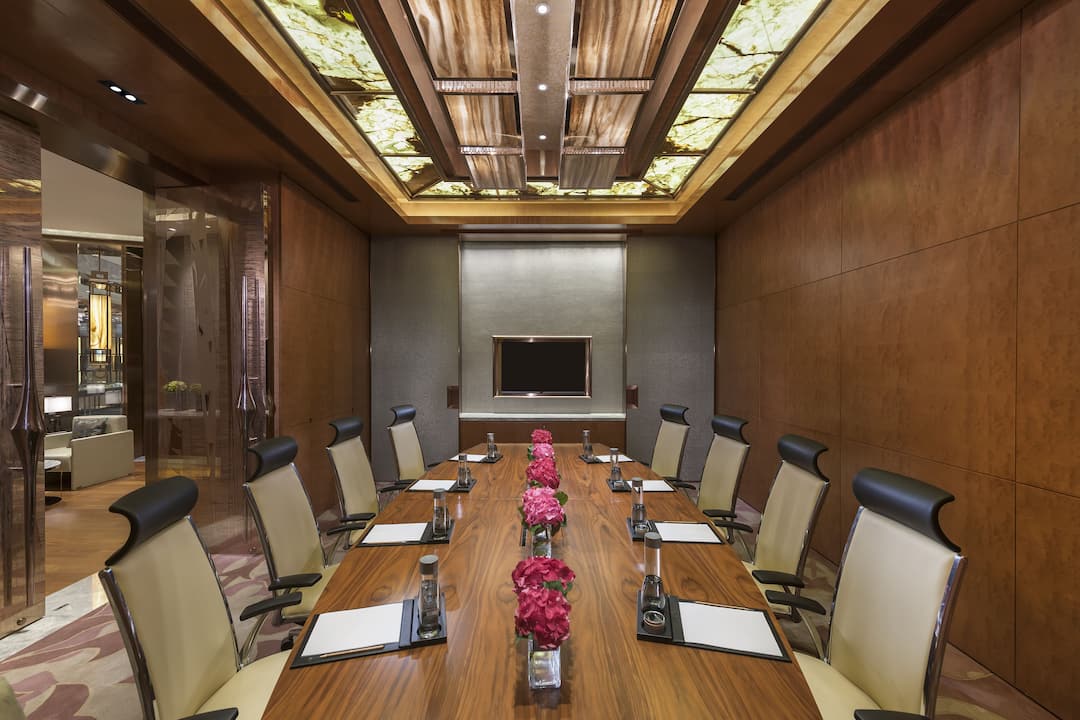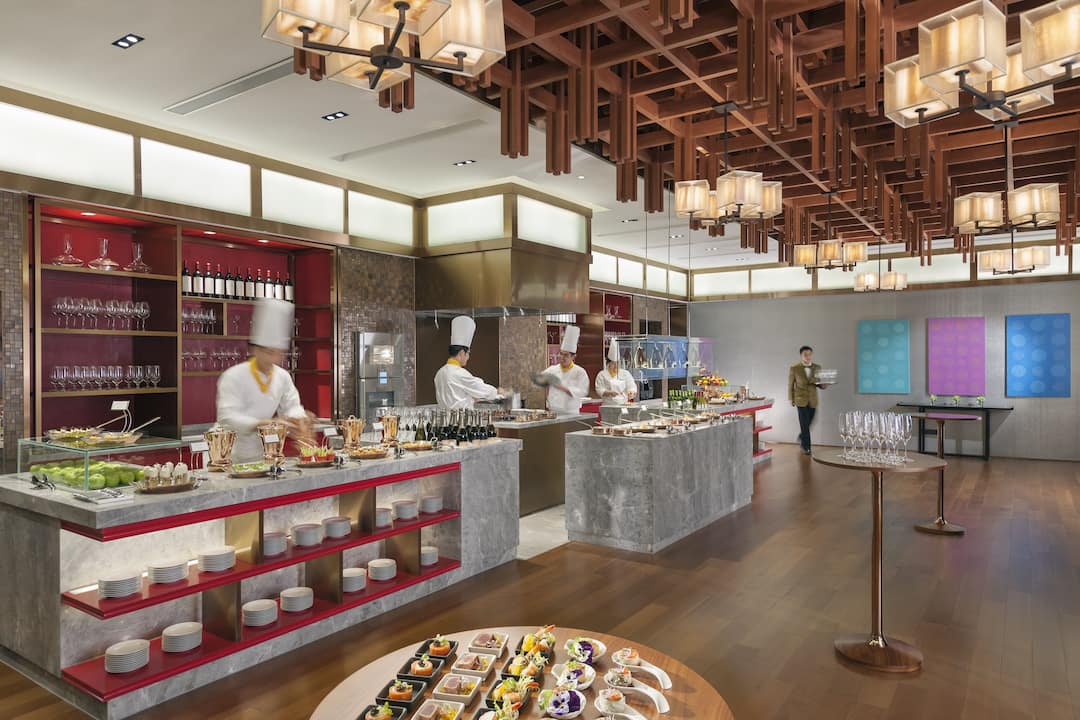 Grand Ballroom
Located on our LG1, our beautiful Ballroom enjoys a stunning contemporary design with an exquisite crystal chandelier, backlit blue glass walls and plush carpet. With capacity for up to 500 guests, it can easily be divided into three smaller rooms for more intimate functions.
Oriental Ballroom
Enjoying the same striking design as our Grand Ballroom, but on a smaller scale, our Oriental Ballroom can be used for weddings, meetings, parties and product launches. With capacity for up to 250 guests, it can be divided into two rooms for smaller events.
Function rooms
Situated on the same floor as our ballrooms, our five function rooms are of varying sizes and can be configured to your exact needs. Equipped with state-of-the-art technology, they also offer digital signage and wireless control panels to adjust lighting and music systems. We also have a small dedicated area that can be used for refreshment breaks.
Boardrooms
Our two boardrooms feature expensive wooden board tables with leather chairs as well as Plasma TV. We also offer common space for a cocktail reception of 50 guests.
Outdoor space
Overlooking the Huangpu River, our outdoor function space is set in beautifully landscaped gardens. As the perfect setting for romantic weddings, glamorous cocktail parties and exciting fashion shows, it has space for up to 2,000 guests, offering wonderful views and a unique atmosphere.
Room specifications
FUNCTION ROOMS
FLOOR PLANS
SIZE
RECEPTION
BANQUET
THEATRE
CLASSROOM
U-SHAPE
BOARDROOM
Hollow Square
Grand Ballroom
View
625 
sqm
680
468
750
360
120
150
150
Mandarin I
View
160 
sqm
170
96
160
90
42
48
48
Mandarin II
View
300 
sqm
320
192
350
160
60
78
78
Mandarin III
View
160 
sqm
170
96
160
90
42
48
48
Mandarin I+II
View
460 
sqm
450
312
540
270
90
108
108
Mandarin II+III
View
460 
sqm
450
312
540
270
90
108
108
Grand Ballroom Foyer
View
280 
sqm
--
--
--
--
--
--
--
Oriental Ballroom
View
325 
sqm
350
216
360
210
78
90
90
Oriental I
View
140 
sqm
150
96
140
70
42
54
54
Oriental II
View
185 
sqm
190
96
190
108
42
54
54
Oriental Ballroom Foyer
View
220 
sqm
--
--
--
--
--
--
--
Amber/Pearl
View
105 
sqm
110
60
90
42
33
36
36
Amber
View
55 
sqm
60
24
40
18
15
18
18
Pearl
View
50 
sqm
50
24
35
18
9
12
12
Jade/Opal/Emerald
View
85 
sqm
90
48
70
42
33
36
36
Jade
View
30 
sqm
35
12
15
12
9
12
12
Opal
View
30 
sqm
35
12
15
12
9
12
12
Emerald
View
25 
sqm
30
12
15
12
9
12
12
Jade/Opal
View
60 
sqm
60
24
39
24
15
18
18
Opal/Emerald
View
55 
sqm
45
24
39
24
15
18
18
Diamond
View
36 
sqm
--
--
--
--
--
12
--
Ruby
View
42 
sqm
--
--
--
--
--
14
--
Sapphire
View
30 
sqm
--
--
--
--
--
12
--
Event Showroom
View
70 
sqm
--
--
--
--
--
--
--
Ju
View
110 
sqm
--
--
--
--
--
--
--