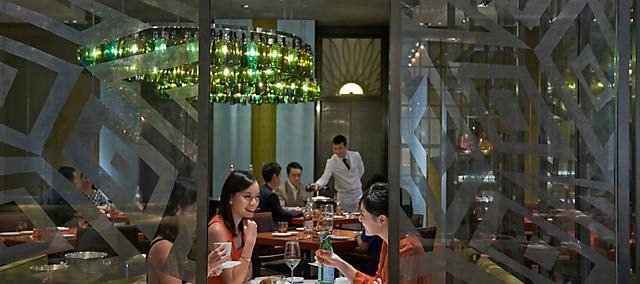 Taipei
Dining
Experience a taste of Taipei

Dining
During these challenging times, our hotel may not have all of the following restaurants and bars open, as we respond to local government guidelines and consider the health and safety of our customers, which remains our primary concern. 

Please do contact the hotel directly at time of reservation to receive the most updated information of opening times. 
From exquisite dining choices to beautiful atmospheric interiors, we offer an inspired choice of restaurants and bars.
Special Announcement: In light of the outbreak of Covid-19, please note that Mandarin Oriental, Taipei (the "Hotel") reserves the right to refuse restaurant patronage, cancel or modify existing reservations at its sole discretion for any reason, including if a guest (or any co-guests and invitees) has a recorded body temperature of over 37.3°C (99.1°F), and/or displays symptoms of novel coronavirus, or in the Hotel's determination, creates risks to other guests and employees of the Hotel.
Please also be advised that operating hours of some of the hotel's restaurants and bars have been adjusted. For enquiries, please contact the hotel directly.
Memorable dining experiences