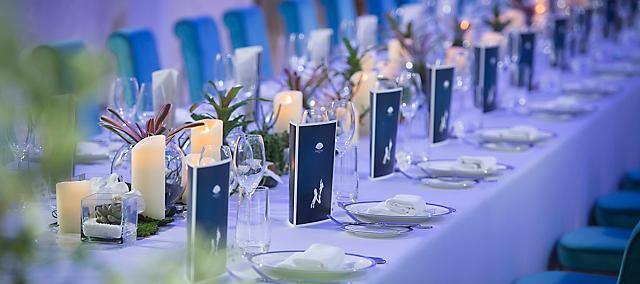 Taipei
Facilities
Facilities
Our versatile venues have been designed to host every type of occasion
The versatility of our 13 function rooms allows you to create your own very individual event. We offer a choice of spaces, from the grand expanse of our ballroom to the tranquillity of our private chapel or the unique residential-style multi-event venue.
The Grand Ballroom
Seating up to 780 guests for banquet style dining, our spectacular 960-square metre Grand Ballroom boasts a stunning design incorporating a 7.3-metre high ceiling. In addition, there is an exclusive driveway entrance, a dedicated smoking room, a VIP room and spacious foyer and reception areas.
The Mandarin Ballroom
As attractive as our Grand Ballroom, our 500-square metre Mandarin Ballroom seats up to 336 guests for banquet style dining. Offering space and versatility it can be configured to stage all manner of events from dinners to product launches. In addition there is a VIP room and small function room that can be used as a breakout area.
Oriental Rooms
In addition, we have five Oriental rooms, which can easily be configured to meet business traveller's needs. Ideal for meetings and conferences, these rooms vary in sizes and can accommodate between 10-100 guests.
The Grand Salon
Located on our 8th floor, our atmospheric Grand Salon is a stunningly luxurious setting for wedding ceremonies and private events. With a balcony overlooking the roof garden and a stately 7.3-metre high domed roof, the Grand Salon is flooded with light and can accommodate up to 140 guests.
Ballroom Capacity
| FUNCTION ROOMS | SIZE | BANQUET | CLASSROOM | THEATRE | RECEPTION | U-SHAPE | BOARDROOM |
| --- | --- | --- | --- | --- | --- | --- | --- |
| The Grand Ballroom | 10,333 sqf | 780 | 624   | 1170 | 1200 | 288 | -- |
| The Grand Ballroom I | 6,243 sqf | 384 | 351 | 608 | 650 | 144 | -- |
| The Grand Ballroom II | 4,090 sqf | 240 | 234 | 399 | 350 | 120 | -- |
| Pre Function Area | 6,523 sqf | -- | -- | -- | -- | -- | -- |
| The Mandarin Ballroom | 5,382 sqf | 336 | 300 | 490 | 320 | 186 | -- |
| The Mandarin Ballroom I | 2,799 sqf | 144 | 150 | 308 | 160 | 101 | -- |
| The Mandarin Ballroom II | 2,583 sqf | 144 | 150 | 280 | 150 | 101 | -- |
| Oriental 1 | 1,292 sqf | 60 | 60 | 112 | 100 | 27 | 24 |
| Oriental 2 | 538 sqf | 12 | 18 | 36 | 40 | 12 | 12 |
| Oriental 3 | 538 sqf | 12 | 18 | 36 | 40 | 12 | 12 |
| Oriental 2 & 3 | 1,076 sqf | 48 | 42 | 80 | 80 | 27 | 24 |
| Oriental 5 | 700 sqf | 36 | 27 | 60 | 60 | 24 | 18 |
| Oriental 6 | 700 sqf | 36 | 27 | 60 | 60 | 24 | 18 |
| The Grand Salon | 1,991 sqf |  80 | 45 | 130 | 150 | 27 | 42 |