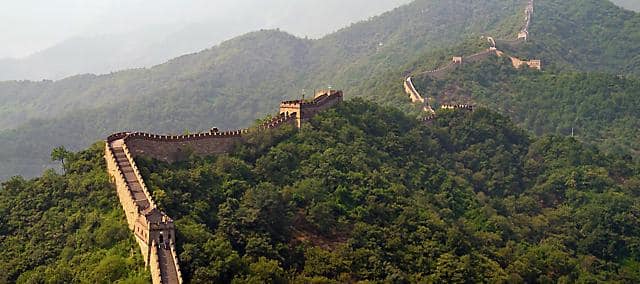 Beijing
Sustainability
Naturally Better
One of our guiding principles at Mandarin Oriental is 'Acting with responsibility', which we strive to achieve through our Naturally Better plan. We're on a journey to make things Naturally Better for the planet, for communities, and for you. As well as embracing and putting into practice our global sustainability initiatives, such as eliminating single-use plastic by March 2021, here at Mandarin Oriental Wangfujing, Beijing we also have our own local initiatives to make sure we play our part in making your stay more sustainable.
We have implemented several measures across our hotel which align with our group-wide policy of eliminating single-use plastic by March 2021. In support of the Group's commitment to the reduction of plastics, we introduced Nordaq, Sweden's leading freshwater filtration system to reduce the need for single-use plastic bottles and to reduce carbon emissions generated by transport of bottles. Paper and recyclable straws and food packing boxes have been utilized since the first day of hotel operation.
We have found that the simple act of garbage sorting has significantly reduced our daily waste impact on the environment. Throughout the hotel public spaces and guest rooms are classified garbage bins for collection of recyclables, food waste, hazardous waste and other wastes. also take the time to educate each colleague about their role to support the overall mission of waste reduction and look to recycle, reuse and reduce for a better planet.
The hotel has implemented four key measures to save energy:
Installation of solar panels
Replace lightbulbs with LED lighting
Install light sensors in corridors, elevators and other public areas to adjust lighting only as used
Use recycled water for toilet flushing and irrigation
Giving back to the community is at the heart of our business operations. We support the neighbouring Sun Village nursing home and orphanage through volunteering hours at the centre, along with hosting fundraising events which yield monetary donations. The hotel also has in place a hiring program which provides employment opportunities to those with physical and mental challenges. This not only provides participants with financial benefits, but also the specialized training experience needed to foster professional independence.
We take great pride in our efforts to 'buy local'. By focusing on local products we reduce our carbon footprint whilst contributing to local economic growth. Our purchasing teams continually research local markets and providers in an effort to grow our overall percentage of local purchases. Currently we partner with local companies for our seafood, poultry, milk and dairy products, fruits and beverages.
Ensuring the safety and health of our guests and colleagues is a top priority at Mandarin Oriental Wangfujing, Beijing. Throughout the Mandarin Oriental Hotel Group we have we have implemented "We Care", a program that enhances our existing high standards of health and hygiene stringent protocols to further safeguard your comfort, health and safety. At the local level, we are proud to share that Mandarin Oriental Wangfujing, Beijing has been certified by Lloyds Register (Certificate No. 984008) authenticating the extremely high level of health and safety standards to which we adhere .