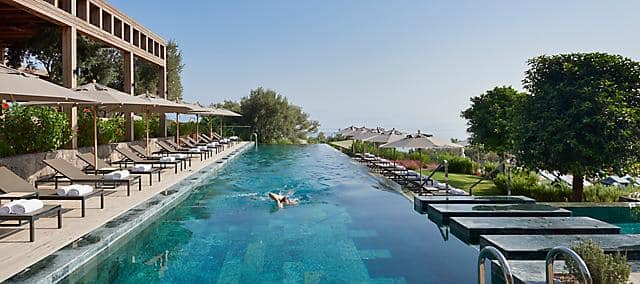 BodrumFitness & Wellness
Fitness & Wellness
With a twin-lane swimming pool and fully-equipped fitness centre, there's more than one way to stay in shape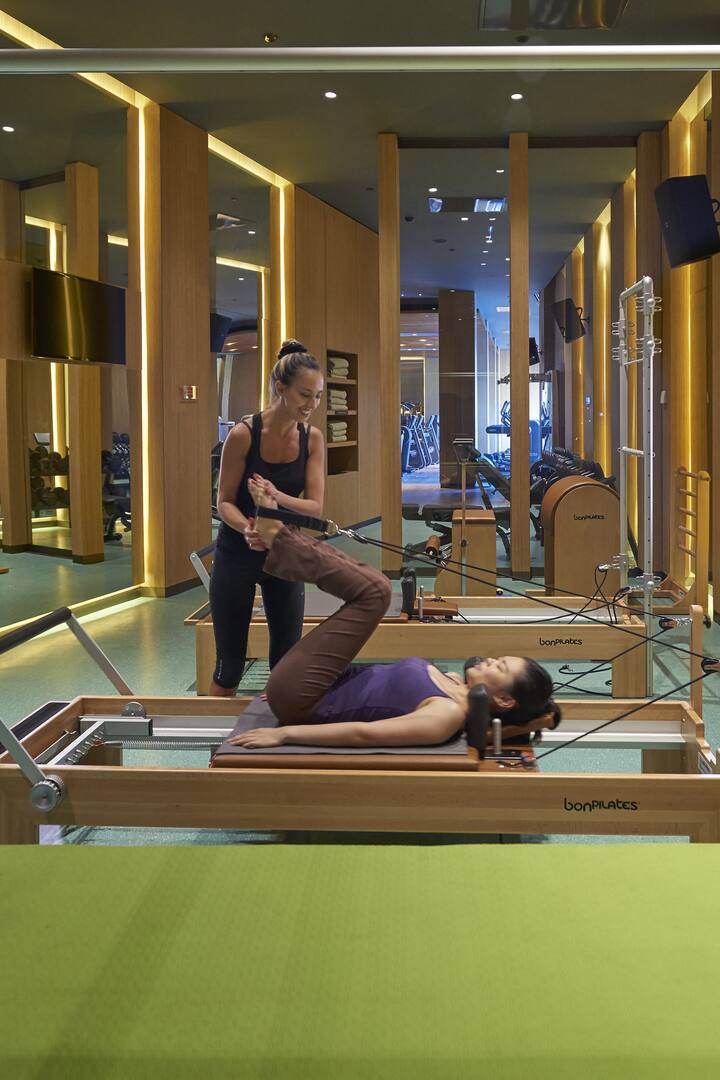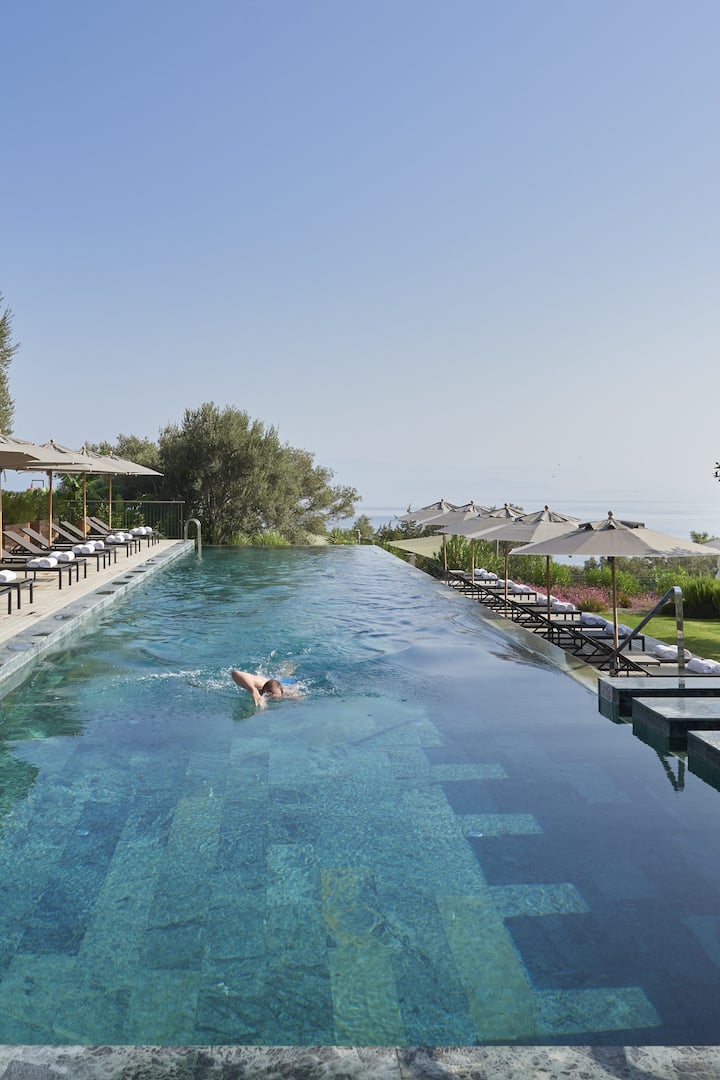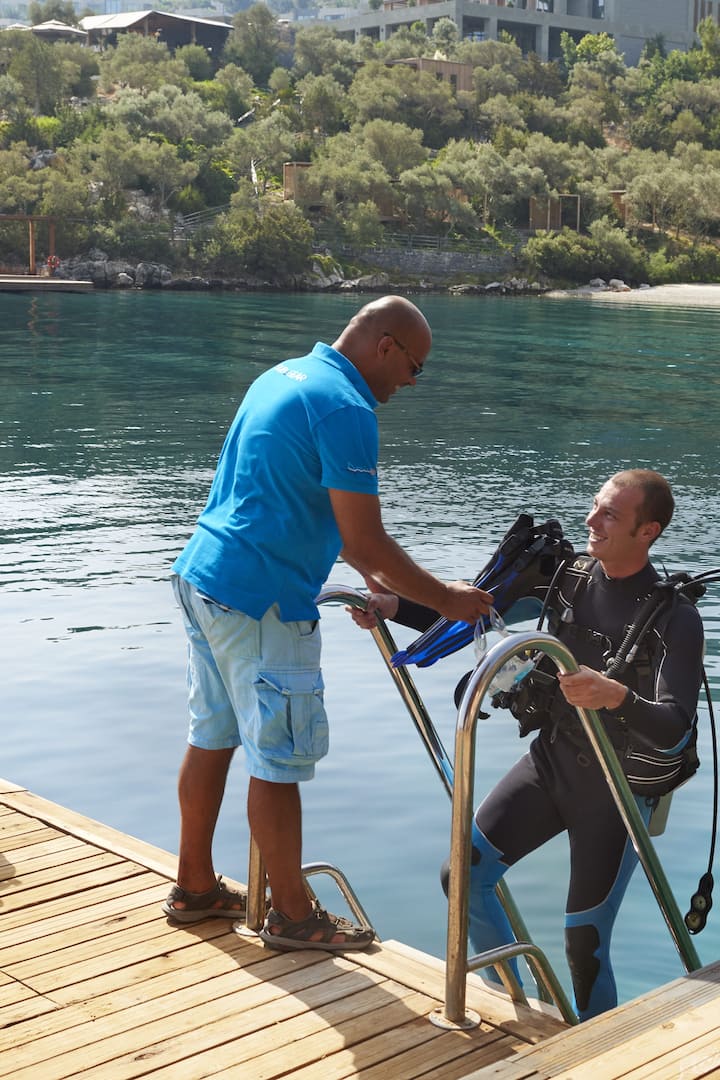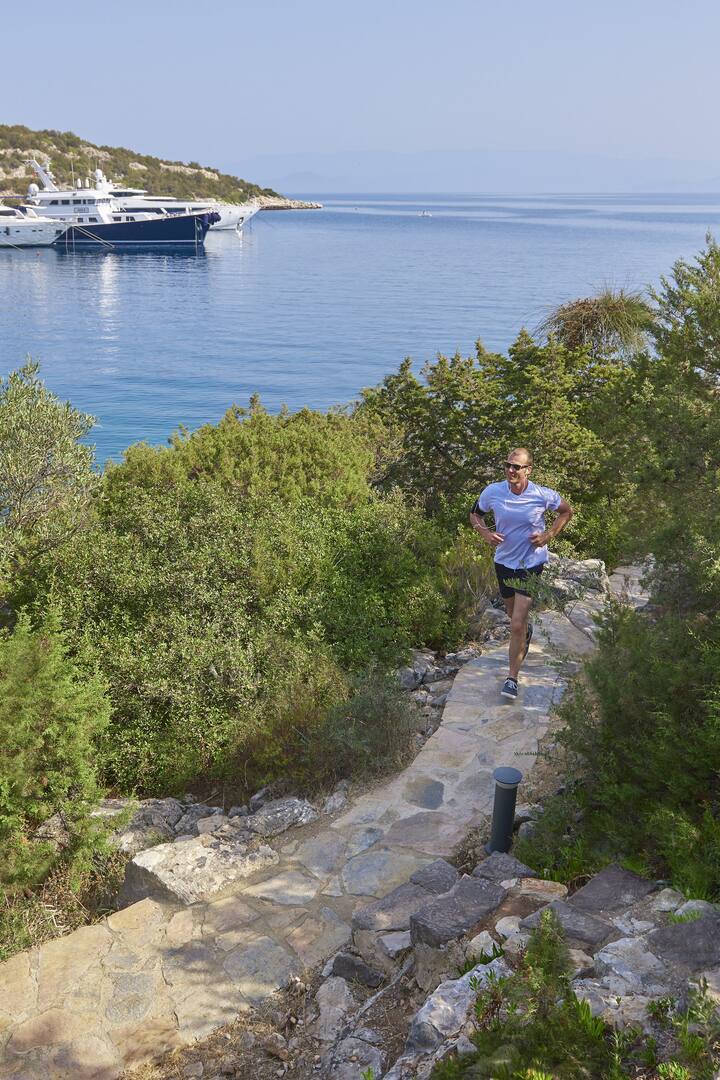 Fitness Services & Activities

8am - 8pm , 24 Hours for Resort Guests

8am - 8pm
Fitness centre
Our fitness centre is equipped with state-of-the-art, results-oriented equipment designed to help you achieve your wellness goals. We have a wide range of strength and cardio equipment including treadmills, cross trainers, rowers and cardio bikes in addition to a personal Kinesis Wall.
Personal training with Ruben Tabares Wellnes
We are hosting strength and conditioning coach, Ruben Tabares offering personalized and focused wellness and nutrition programmes to guests throughout the season.
World-leading elite personal trainer, strength conditioning coach and nutritionist, Tabares specializes in developing every client's athletic ability along with providing the tools necessary to make a lifestyle change based on individual growth and purpose. Guests can choose from a range of thoughtfully designed and effective programmes created by Tabares. Each programme commences with an initial physical assessment followed by an intensive workout plan, nutritional consultation and personalized wellness massages.
Classes
We offer a wide range of exercise classes throughout the week. These include classes such as yoga for all levels and abilities and mat-based Pilates. A schedule of weekly classes is available from the Spa reception.
Wellness programmes
As part of our dedication to holistic health, we have several wellness retreats and packages focusing on detox, fitness and spiritual health.
Swimming pools
We have four outdoor pools at the resort, including one dedicated to families. In addition, we have a 26 metre indoor lap pool in our Fitness & Wellness centre.
Watersports
Our Marine Centre offers a range of water-based activities including scuba diving, water sports, parasailing and fishing.
Activities
Our concierge will be happy to advise you as to the range of activities available in the local area. There is much to see and do and we can easily arrange exciting activities such as helicopter tours and trips on a traditional Turkish Gulet.
Tennis and basketball
In addition to our 2 all-weather tennis courts, we also have a basketball court available for guests. In addition, we also offer private tennis coaching upon request.
Jogging
Guests are invited to use our specially designed jogging track which runs around Paradise Bay.