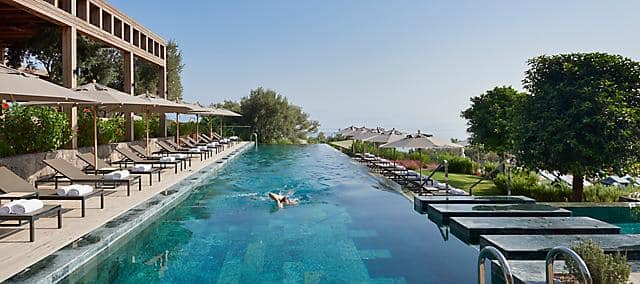 Bodrum
Fitness & Wellness
Fitness & Wellness
With a twin-lane swimming pool and fully-equipped fitness centre, there's more than one way to stay in shape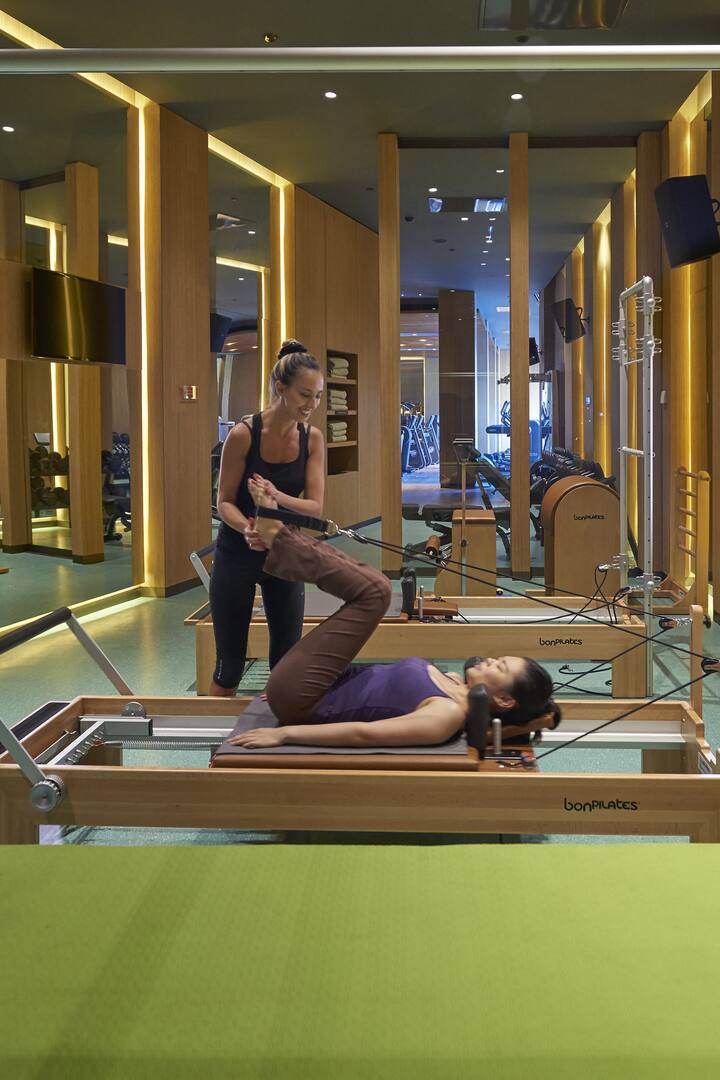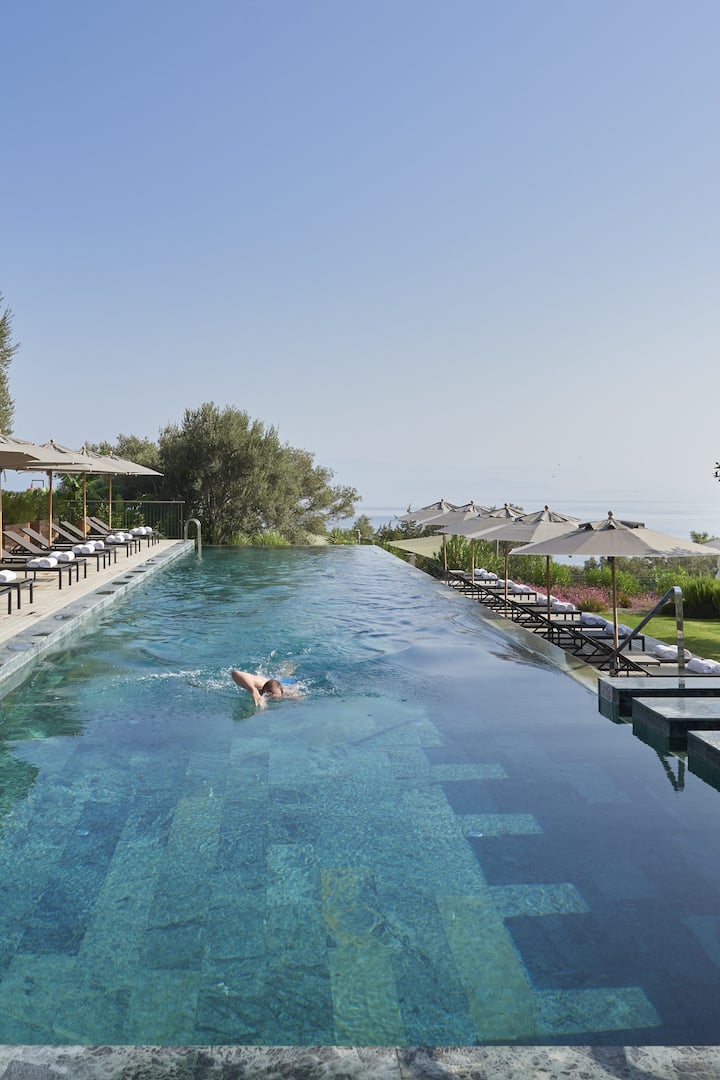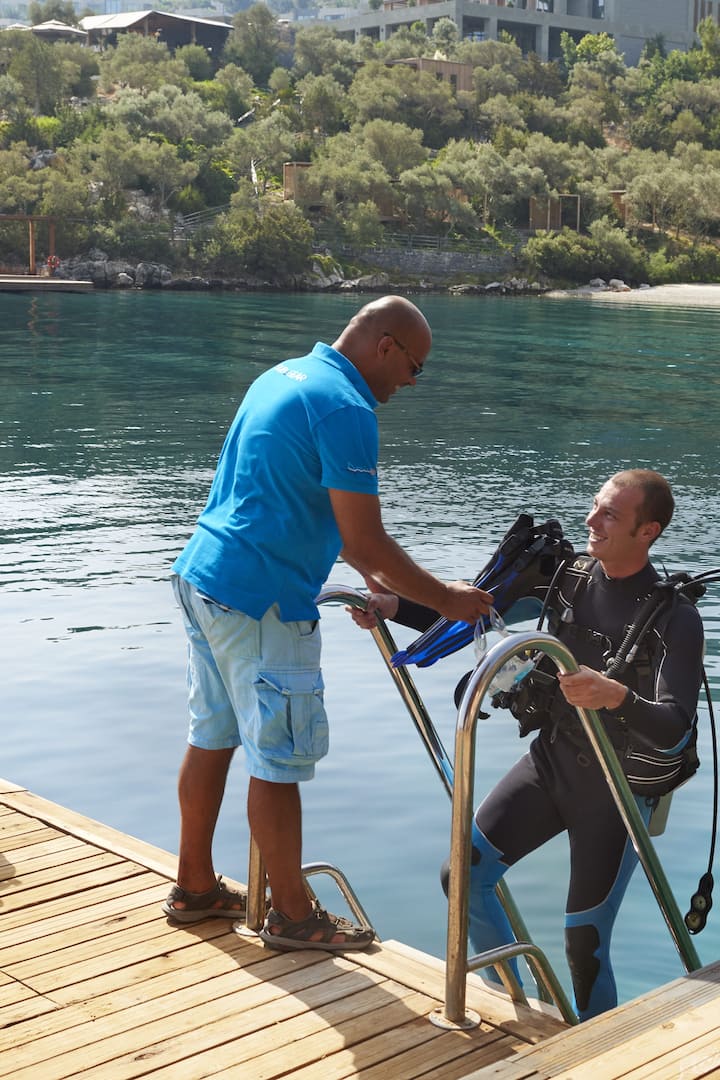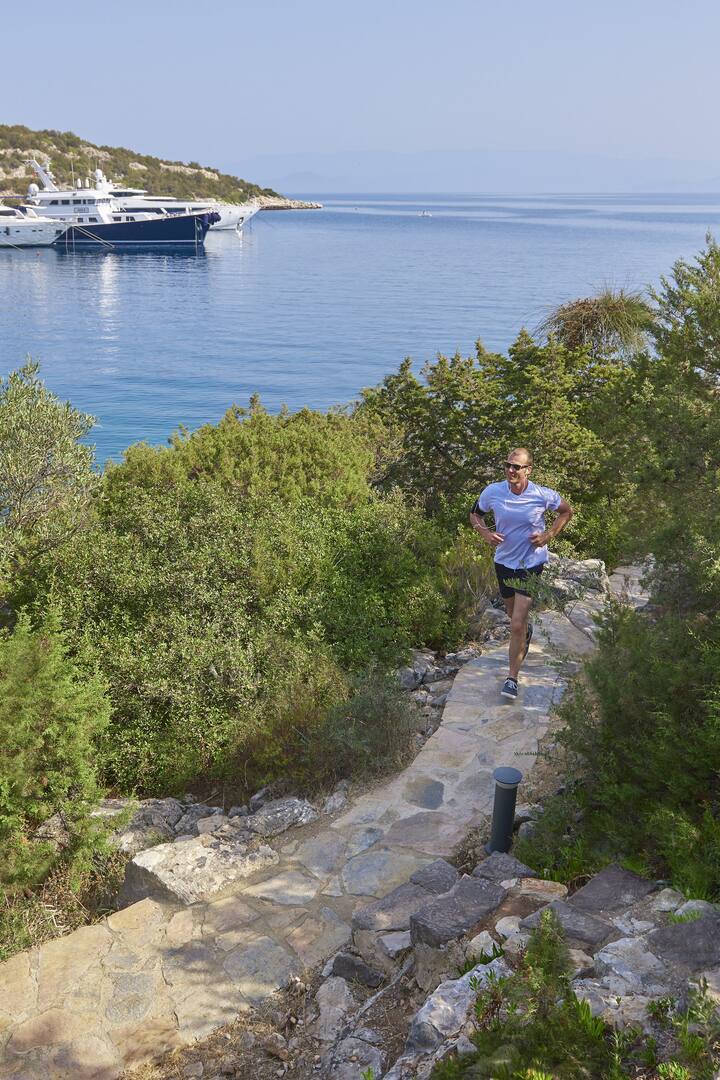 Fitness Services & Activities

8am - 8pm , 24 Hours for Resort Guests

8am - 8pm
Fitness Centre
Our fitness centre is equipped with state-of-the-art, results-orientated equipment designed to help you achieve your wellness goals. We have a wide range of strength and cardio equipment including treadmills, cross trainers, rowers and cardio bikes in addition to a personal Kinesis Wall.
Personal Training
Personal training is customized to the individual, ensuring that your own unique fitness and health goals are met. Sessions can include everything from cardio-based exercises for weight loss and fitness, as well as training for strength, resistance, cardiovascular endurance, balance, mobility and flexibility. Extensive fitness analysis and assessments for every client are developed by our specialist instructors with the aim of enhancing your personal training programme and providing you with the support you need.
Pilates
Our PEAK certified Pilates instructors are able to offer Reformer, Cadillac or Mat Pilates private and group sessions. Fully equipped with Wunda - Chair and Barrel, different techniques are customized to the specific needs of each guest and through precise and controlled movements, weaknesses and postural misalignments will be identified and worked through. Personalized programmes will help tone muscles, increase flexibility and improve core stability (essential for back pain and other injuries) Taster weekly mat classes are available to guests new to Pilates. A schedule of weekly classes is available at the Spa Reception.
Yoga & Wellness Programmes
As part of our dedication to holistic health and mindfulness, our expert yoga teachers and wellness team offer an extensive range of yoga, meditation and breathing classes for all abilities. We also offer SUP Yoga sessions. All of our yoga classes and retreats provided by international Yoga Alliance advanced certified teachers and recognized as Yoga Alliance School (RYS200). Our Wellness programmes, retreats and packages focus on mindful living, spiritual and physical detoxing, and yogic exercises aim to balance and feed your body, mind and soul. Weekly taster yoga classes are available for guests new to yoga. A list of upcoming events are available at the Spa Reception.
Watersports
Our Resort Lifestyle lounge offers a range of water-based activities including scuba diving, water sports, stand up paddle boarding, parasailing and fishing.
Swimming Courses
Our specialist instructors offer all levels of swimming coaching. Beginner, intermediate and advanced programmes have been developed for all levels of children, from beginner to competent swimmer. Customized training programmes for adults looking to improve their technique are also available.
Shape Up
Istanbul's leading wellness studio, brings their challenging results-oriented training methods exclusively to Paradise Bay.
Guests can experience the Studio's distinctive 'Microformer' workout, the most innovative and aggressive approach to full body conditioning. Performed on equipment designed for the outdoors (think an updated, lighter, more portable version of a Reformer), this fun, high energy workout combines strength, endurance, cardio and flexibility training in a single 50-minute workout. Intense on the muscles, but low-impact and safe on the joints, spine, and connective tissues the Microformer workout is safe for all ages and fitness levels.