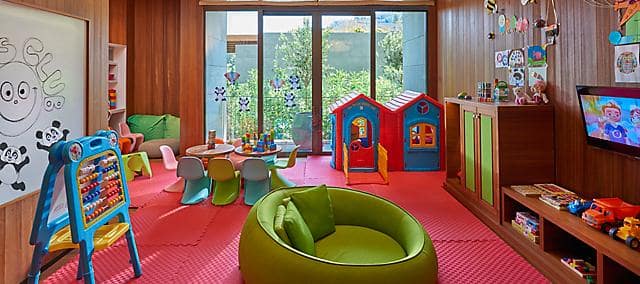 Bodrum
Younger Fans
We know that travelling with children requires a little more thought. At Mandarin Oriental, Bodrum, we aim to make you and your family as comfortable as possible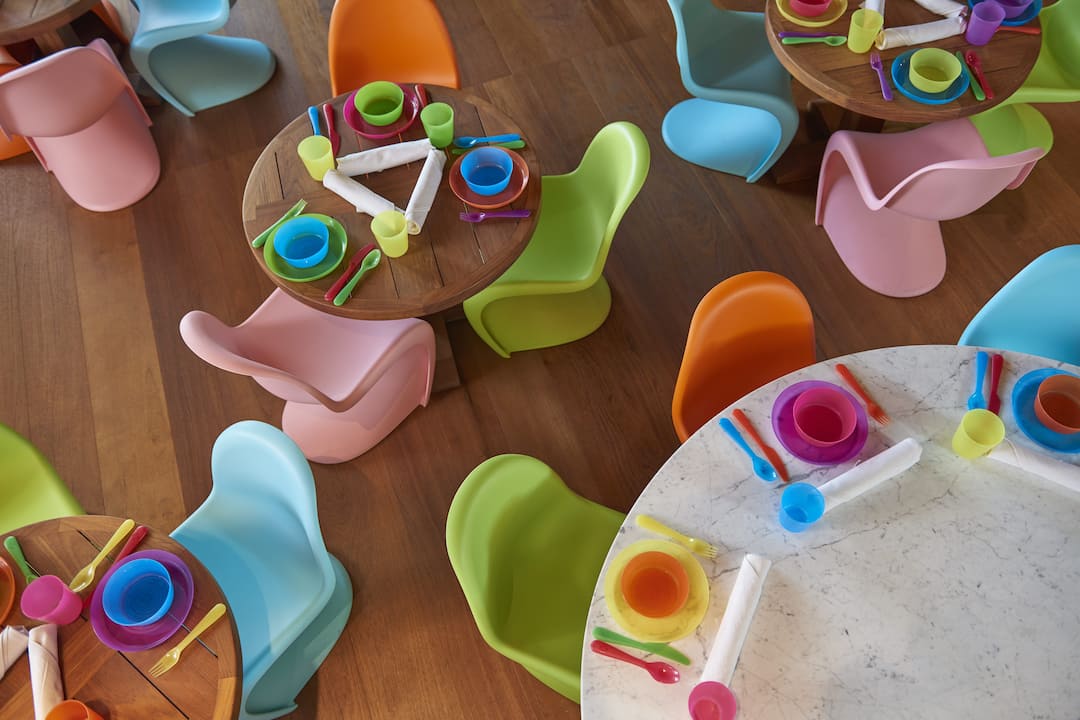 Phone

+90 252 311 2653

Créche and Kids Club Hours

9.30am - 5.30pm

PDF

Hotel eBrochure
In-room amenities
We want to ensure that our Younger Fans enjoy their time with us and have a range of amenities to keep them comfortable. We can provide baby cots, baby baths, high chairs, baby and children car seats, bathroom amenities and Ipads, Xboxes, board games and beach toys on request.
Babysitting
Babysitting services can be arranged through our Concierge. Please allow 24 hours advanced notice to avoid disappointment.
Children's pool
Our designated children's pool is ideal for families.
Children's menu
We have created special menus for our Younger Fans, available in some of our restaurants and with room service.
Why should adults have all the fun?
Kids & Teens Club
To ensure that your family enjoys their stay with us at the resort, our Kids and Teens Club is designed to keep your children entertained, allowing you to make the most of our many wonderful facilities. An expert and caring team of childcare professionals welcome children and teens aged between 3 - 16 years daily (according to seasonal hours), offering a fun and educational range of arts and crafts, nature and sports experiences that are sure to introduce little ones to new discoveries and friendships.
Location
Our Kids & Teens Clubs are both located on the First Floor, across from Sofra Restaurant at Blue Beach. Our areas offer games, books, an arts and crafts area, and a TV room as well as beach and outdoor activities (seasonal).
Timings
The Kids and Teens Club is open daily for supervised activities between 9am – 10pm (as per the season). Alternative Kids and Teens Club options can be arranged outside of seasonal hours.
Ages
Use of the Kids and Teens Club facilities is free to all resort guests aged between three and sixteen years. Children under three are welcome to use the facilities, but must be supervised at all times by a parent or guardian.
Baby Facilities
Within the Club, a small dedicated area is available for changing babies and toddlers. Changing mats, a bottle warmer, sterilisers and a mini fridge is also provided.
Registration
Participation in Club activities is subject to prior registration and adherence to the Kids and Teens Club rules and safety regulations. We strongly recommend that you ensure your child is registered and present at the Playroom prior to the start of any scheduled activities to avoid disappointment.
Health
We ask us that you inform us of any health problems or allergies from which your child may suffer, as well as any information related to the wellbeing of the children or any children present. For the comfort and safety of the members, children with signs of flu or other potentially contagious conditions will not be permitted to participate in club activities.
Food Allergies
Although dietary and allergy specifics may have been noted at the time of your arrival, for safety reasons, please ensure to reiterate each of your children's particulars on each restaurant visit to the Restaurant Management. Our Guest Relations team and resort Chef will also be pleased to meet you personally to discuss any specific culinary requirements.