Boston
Fitness & Wellness
Fitness & Wellness
Shape up with our state-of-the-art fitness centre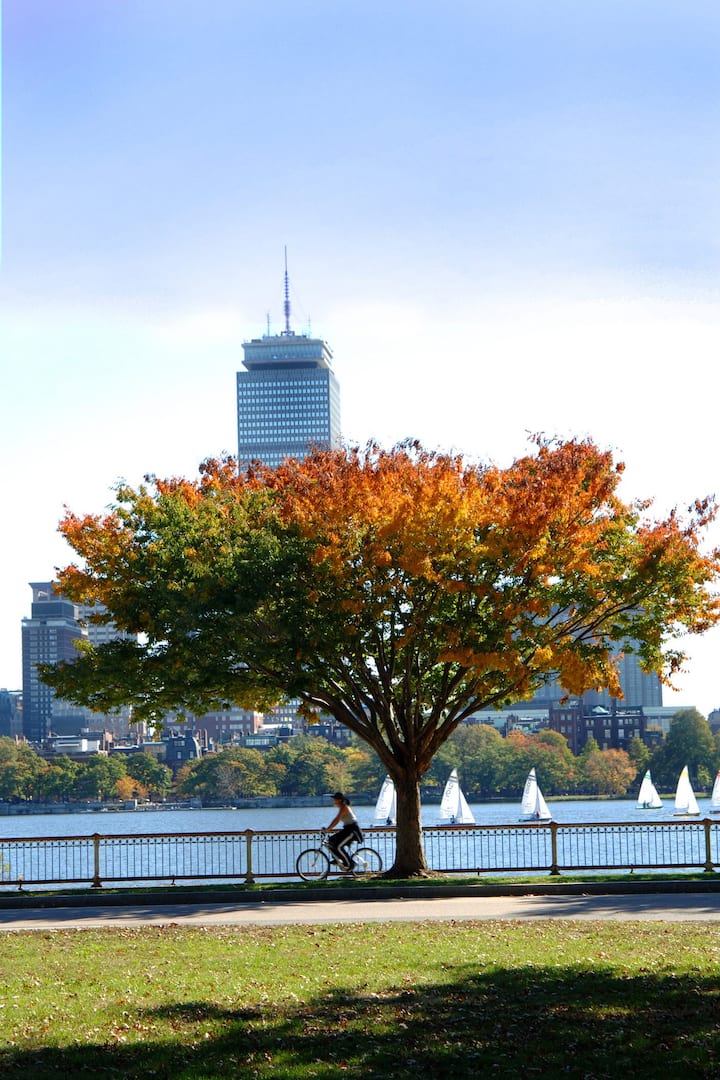 Fitness Centre
Our state-of-the-art fitness centre has been fitted with the latest Technogym equipment for running, weight-training and cardio workouts. In addition, we have a personal Kinesis Wall and TRX Suspension Training equipment to meet any and all of your workout needs. Personal trainers are also available upon request to offer motivation, advice and to devise a fitness programme suited for your needs.
MOBoston Running Club
Every Monday, Wednesday and Friday at 6:30am, join General Manager Philipp Knuepfer for a scenic three-mile jog around historic Boston; the group departs from the hotel lobby and all paces are welcome. Refreshments are served after the run. Looking to explore Boston on your own? Be sure to download the Strava running app and join Mandarin Oriental, Boston's Running Club. Discover and enjoy one of our many recommended running routes.
Yoga
Offering a variety of postures as well as a series of breathing exercises, yoga will increase stamina, strength, and flexibility, leaving you with a greater level of self-awareness. We offer one-on-one classes for a range of abilities in the privacy of our Movement Studio.
Pilates
Designed to elongate, stretch and restore balance, Pilates - the art of controlled movements, focuses on alignment, breathing and the development of core strength. We offer the choice of couples or one-on-one classes for a range of abilities in the privacy of our Movement Studio.
Jogging
The path along the Charles River is a popular jogging and bike route. Stretching from the Boston Science Museum upstream with several bridges, this paved loop allows you to construct your own route of virtually any distance from 3 to 18 miles. Our Concierge can provide directions and a jogging map.
Out and About in Boston
Boston offers a wealth of activities for the fitness enthusiast. Rent a kayak or sail boat, go windsurfing on the Charles River, visit historic landmarks while exploring the Freedom Trail or pedal your way through the city on the Hubway bike sharing system. Please ask our concierge for details.