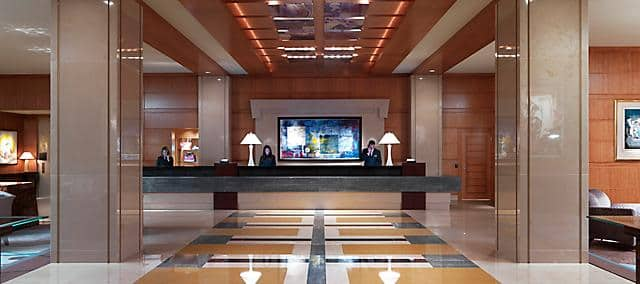 BostonBusiness Meetings
Business Meetings
With modern meeting-spaces, excellent service and fantastic catering, we're the perfect venue for business in Boston.
Built to the most modern specifications, Mandarin Oriental, Boston offers an incomparable setting for business and was designed to host the most technologically advanced productions.
Technology
Every aspect of our technology is state-of-the-art and here to help facilitate your business and enhance your leisure time. We can, for example, coordinate pin spot lighting with anything from your linen to logo, provide simultaneous global broadcasts and Telecom and Video conferencing. Additional features include ceiling embedded rigging points for wire-free productions, secure in-room channels to transmit the day's session, wired and wireless networks with internet connectivity at speeds of 1 Gbps and LED lighting behind mirrored walls for added effect.
Staff and services
We offer all clients a point of contact at the hotel who will help manage every aspect of your event, including meeting space, catering, and delegate transfer. We also offer external event planners use of the Lotus Suite as a "green room" from which they can manage proceedings. Equipped with a well-stocked refrigerator, essential items of stationery, refreshments and private restrooms, it acts as an ideal preparation space.
We have a large and convenient loading bay off Boylston Street to help you bring in whatever materials and equipment you might need.
Business center
Our business center offers every service you might need, including translation and secretarial services, Video Conferencing with HD displays and Studio Audio, laptop and cell-phone rental, printing, faxing, and messenger services. It also provides additional private meeting space and three semi-private workstations. No matter what your requirements, our team of professionals is on hand to help.
The perfect venue also offers the
Perfect meeting packages