Boston
Pampered Pups
Pampered Pups
Five-Star Mandarin Oriental, Boston welcomes our furry fans with two deluxe dog programs, the Classic and the Pampered Pup, featuring gourmet menus, customized in-room amenities and elite specialty dog services unique to Boston.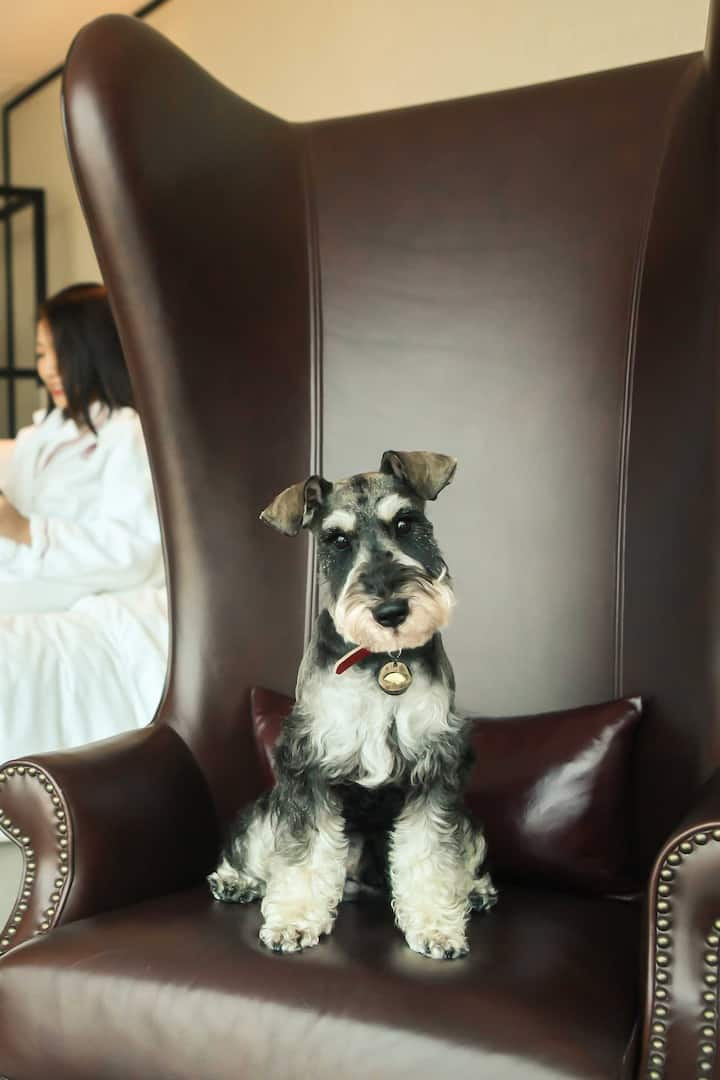 Pet Friendly Hotel in Boston's Back Bay
Upon arrival, our four-legged guests will enjoy our Classic Pup Programme, for USD 150 which includes the hotel's pet cleaning fee. All pets (weighing up to 40 pounds) receive: a plush sleeping pillow, mineral water, puppy place-setting, in-room "Doggie Dining" menu and a special "doggie bag" delivery, which features homemade artisan biscuits.
For an enhanced experience, guests may purchase the Pampered Pup Programme. The Pampered Pup features a private shopping consultation and fitting with a Fish & Bone canine concierge and a "wag bag" full of customized gifts and treats.
Concierge-recommended dog-friendly services can also be provided, such as: top sitters, walkers and 24-hour veterinarian care from the hotel's premier "pawtners," Back Bay Veterinary Clinic and Angell Animal Medical Center. 
For more information on our Classic or Pampered Pup Programmes or to make a reservation, please call +1 (617) 535 8880 or email mobos-reservations@mohg.com.
Announcement 
*Due to COVID-19 and health and safety, services and amenities may be limited and subject to change, please contact hotel for additional information and availability.