Boston
Pampered Pups
Pampered Pups
Five-Star Mandarin Oriental, Boston welcomes our furry fans with two deluxe dog programs, the Classic and the Pampered Pup, featuring gourmet menus, customized in-room amenities and elite specialty dog services unique to Boston.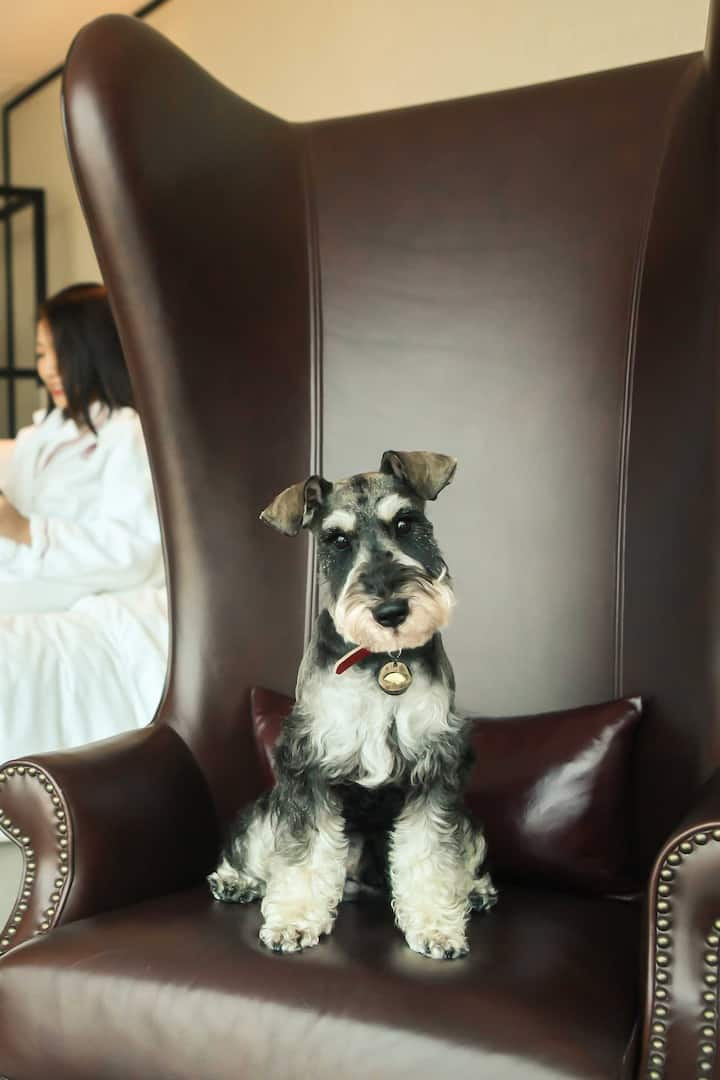 Upon arrival, our four-legged guests will enjoy our Classic Pup Programme, for USD 150 which includes the hotel's pet cleaning fee. All pets (weighing up to 40 pounds) receive: a plush sleeping pillow, mineral water, puppy place-setting, in-room "Doggie Dining" menu and a special "doggie bag" delivery, which features homemade artisan biscuits and a note from Bonnie and Tara, General Manager Philipp Knuepfer's two golden retrievers who serve as the hotel's Ambassadors of Pet-Relations.
For an enhanced experience, guests may purchase the Pampered Pup Programme for an additional USD 188. The Pampered Pup features a private shopping consultation and fitting with a Fish & Bone canine concierge and a S"Paw" experience at Pawsh – dog boutique and salon. Reservations for the S"Paw" beauty treatment must be made in advance and include: a "Pawdicure" (moisturizing pad treatment with nail trim and file) and a "Furry Facial" (ear cleaning, face cleaning – available for short-haired dogs only - and a VIP cologne spritz with signature bandana). A complimentary dental exam, teeth brushing and dental kit are also available upon request with advance notice.
The Pampered Pup includes all of the elements from the Classic Programme with the following upgrade: a "wag bag" full of customized gifts and treats.
Concierge-recommended dog-friendly services can also be provided, such as: top sitters, walkers and 24-hour veterinarian care from the hotel's premier "pawtners," Back Bay Veterinary Clinic and Angell Animal Medical Center. In addition, Bar Boulud – French bistro and oyster bar, allows dogs to dine al fresco on the seasonal terrace.
For more information on our Classic or Pampered Pup Programmes or to make a reservation, please call +1 (617) 535 8880 or email mobos-reservations@mohg.com.