Canouan
TIDES BAR + GRILL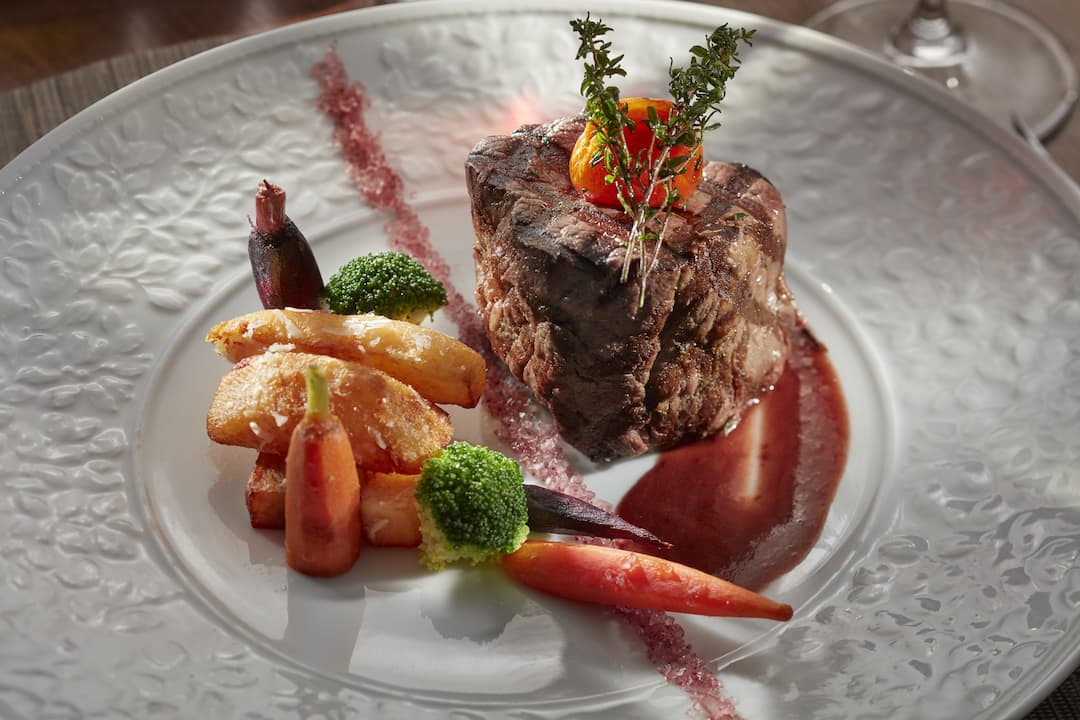 Toll Free Reservation Number: Canada and USA

Toll Free Reservation Number: UK, France, Germany Italy, Spain, Switzerland

Toll Free Reservation Number: All Other Europe
TIDES BAR + GRILL serves the best from land and sea, using the finest ingredients, locally sourced delicacies, fresh local seafood and high quality meats.
The menu features traditional and inventive dishes with a subtle Caribbean twist. Designed to appeal to a variety of tastes, small plate options include Surf and Turf Gnocchi, Roasted Pumpkin and Couscous Salad, with larger dishes such as 1.5kg Dedham Vale Tomahawk Steak, 300g Ribeye Steak and Grilled Whole Canouan Lobster also on the menu.
Decadent desserts include island-inspired Canouan Fruit Tartlet, home-made ice-creams and sorbets. Guests will also be able to enjoy a tempting selection of the finest wines and artfully crafted cocktails.
Fashioned after an elegantly casual residential lounge, TIDES BAR + GRILL's dining room showcases serene ocean views, and when weather permits, the terrace welcomes guests with al fresco dining under the stars.
Fine Dining
Menu Highlights
SURF & TURF GNOCCHI
lobster bisque, grilled prawns, beef tenderloin
GRILLED WHOLE CANOUAN LOBSTER
MARINATED ROASTED RACK OF LAMB
baba ganoush, roasted capsicum, pomegranate
*Prices are in Eastern Caribbean Dollar
mm
Exclusive Dining Benefits
Join Fans of M.O.

Become a Fan of M.O. and make your next dining experience at Mandarin Oriental even better with exclusive benefits that are sure to delight and surprise.