Canouan
TIDES BAR + GRILL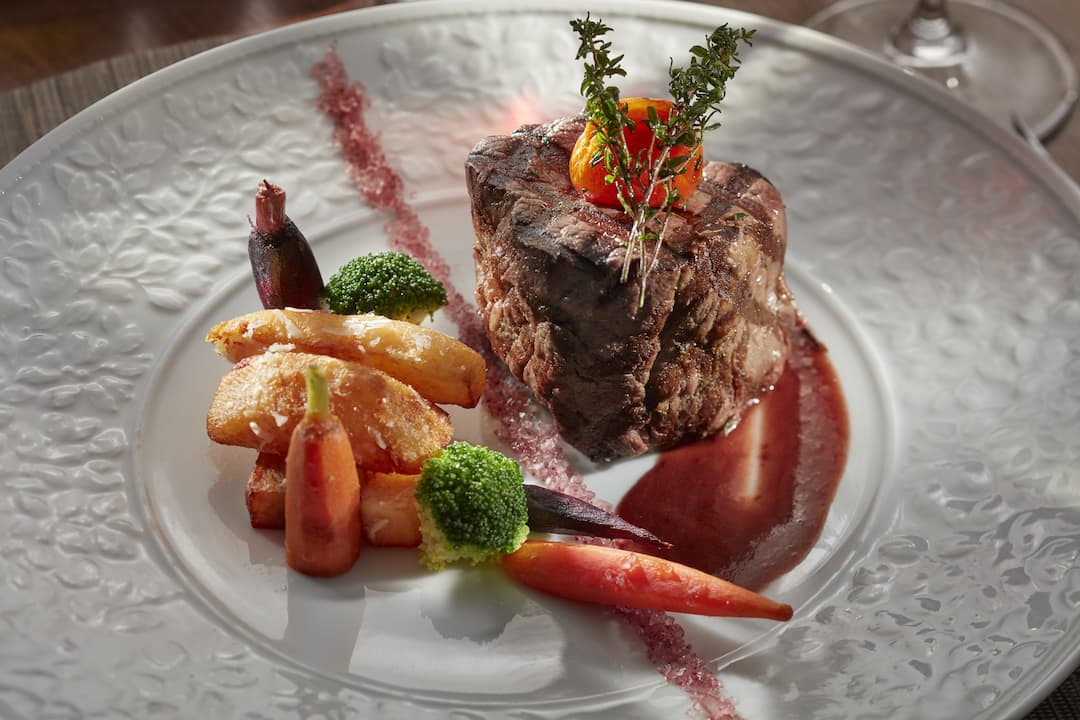 Toll Free Reservation Number: Canada and USA

Toll Free Reservation Number: UK, France, Germany Italy, Spain, Switzerland

Toll Free Reservation Number: All Other Europe
TIDES BAR + GRILL serves the best from land and sea, using the finest ingredients, locally sourced delicacies, fresh catches-of-the-day and freshly picked vegetables.
The menu features traditional and inventive dishes with a subtle Caribbean twist. Designed to appeal to a variety of tastes, small plate options include Conch Salad and Spiny Lobster Ravioli, with larger dishes such as Salt Baked Whole Reef Fish carved table side for two, Colorado Rack of Lamb and classic Surf & Turf also on the menu.
Decadent desserts include classic Lemon Meringue Pie, home-made ice-creams, sorbets and island-inspired Banana Soufflé. Guests will also be able to enjoy a tempting selection of the finest wines and artfully crafted cocktails.
Fashioned after an elegantly casual residential lounge, TIDES BAR + GRILL's dining room showcases serene ocean views, and when weather permits, the terrace welcomes guests with al frescodining under the stars.
Mandarin Oriental, Canouan welcomes back Giancarlo Morelli, a Michelin-starred chef known in the world of haute cuisine, from December 20, 2021 to January 4, 2022.
He's an experienced chef in leading star-rated restaurants in the United States and France. Chef Morelli has also served as a consultant for several Italian restaurant companies around the world, which later led him to embark on his own entrepreneurial path when he opened Pomiroeu in Milan, Italy.
After the opening of his first restaurant, chef Morelli was awarded a prestigious Michelin star. He continued to grow his passion by taking charge of Phi Beach, a restaurant in Sardenia, Italy. Shortly after that he opened Trattoria Trombetta in Milan and more recently BULK, a mixology bar considered to be the best in Milan. Chef Morelli uses food as an expression of culture and identity. He believes that through food you can get a taste of the world. His ability to translate everything into the simplicity of a dish with taste, meaning, and true passion is a work of art.
We invite you to enjoy dinner by chef Morelli for an unforgettable experience, with simple yet quality fresh ingredients where he will be demonstrating his creative passion, fine palate and sophisticated taste. Please see scheduled dates and times.
Tides Dinner
Pan Seared Octopus
saffron puree potato, capers & olives tapenade, julienne celery
Tides Parmigiana
tomato sauce, eggplant, mozzarella cheese
*Prices are in Eastern Caribbean Dollar
Exclusive Dining Benefits
Join Fans of M.O.

Become a Fan of M.O. and make your next dining experience at Mandarin Oriental even better with exclusive benefits that are sure to delight and surprise.