Canouan
Patio Villas
Patio Villas
New Patio Villas are a luxurious addition at Mandarin Oriental, Canouan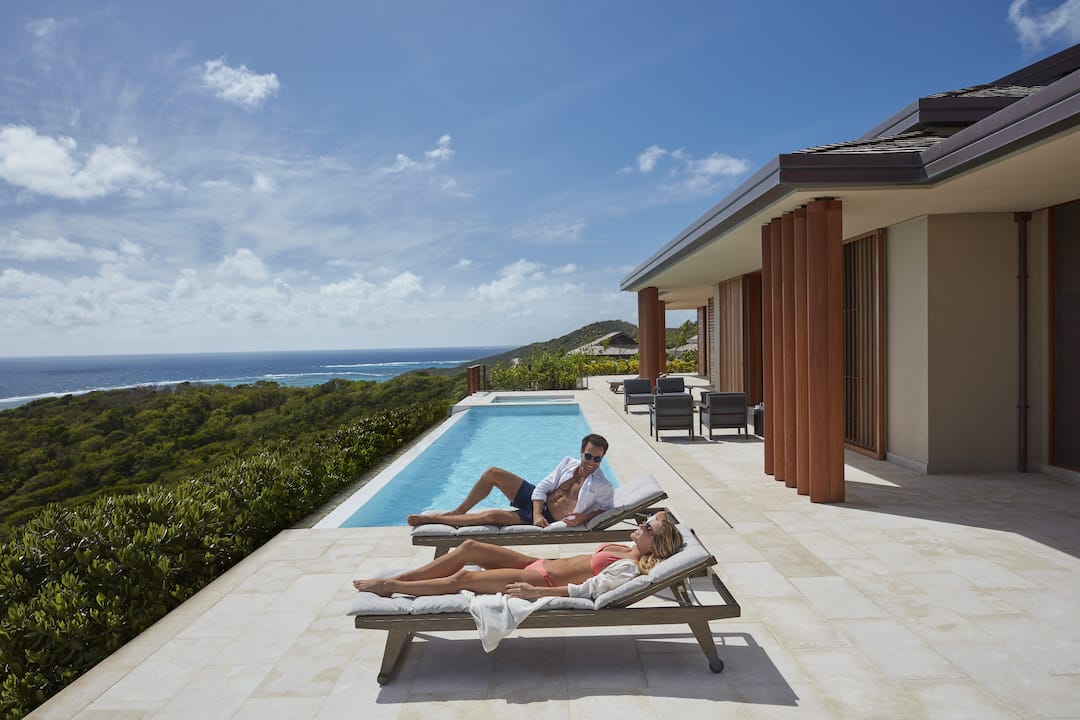 The Patio Villas are located near the top of the hillside overlooking the resort on the the northern part of Canouan Island overlooking Godahl Bay, facing a splendid coral lagoon and the sparkling Caribbean.
 
The Patio Villas offer sophisticated architecture that combines a breath-taking effect and a subtle equilibrium, drawing a fine blend between nature and structure.
 
Designed by a leading team of Italian architects from Milan, the international capital of style, fashion and design, the Patio Villas offer an exclusive interpretation of the luxury vacation home.
 
Characterized by an open patio, the Villas emerge from the hills as precise forms in natural stone, wood and glass; joined together in unique arrangements perfectly adapted to the green landscape and soft hills of Canouan.
View all complimentary inclusions.
Contemporary style meets sophisticated
Italian Design
Seamless blending of indoor and outdoor living spaces
The exclusive Patio Villas transmit a refined atmosphere through a modern and contemporary interior. The colours and materials show delicacy and a progression of tones. Furthermore, two different but equally original styles of design were chosen.
 
One style uses bright, luminous tones capturing natural elements in the décor and in the finishing touches; the other uses a combination of warm colour-coordinated components, highlighted by darker colours with touches of gold or bronze.
 
The choice of finishes and accessories, some shiny and others opaque, elegantly fuses the variety of tones.
complete involvement with nature
Overview
The progressive architecture of the Villas promotes complete involvement with nature through spaces protected by pergolas, large panoramic windows and outdoor living areas. Situated hillside, Villas are embedded in the natural environment and sea facing, creating the feeling of living in a dream.
tropical and protected space
The entrance
The entrance to each Villa features a sloping path leading to an open patio. In this tropical and protected space, the beauty of nature enters and is transformed first into a central living area, then a terrace and finally proceeds towards the sea-facing section of the Villa.
surrounding landscape
The layout
The central living area's high ceiling and sloping roof serve as the fulcrum of the Villa, with two bedrooms placed on opposite sides. These rooms have varying dimensions, taking full advantage of the surrounding landscape. To top it off, each Villa has a green roof.
rectangular infinity pool and Jacuzzi
The Terrace
The terrace, with a rectangular infinity pool and Jacuzzi, runs parallel to the living area and blends into the panoramic view of the Caribbean's turquoise waters with the lush green landscape. Two of the bedrooms feature a distinctive sea view, while the bathrooms and kitchen are at the back of the Villa facing the open entry path, yet remaining green and protected and guaranteeing privacy on the hillside.
shape the natural light
Natural light
Along the front of the Villa, alternating vertical and horizontal wooden sun shades shape the natural light, creating charming effects as the light filters through each room.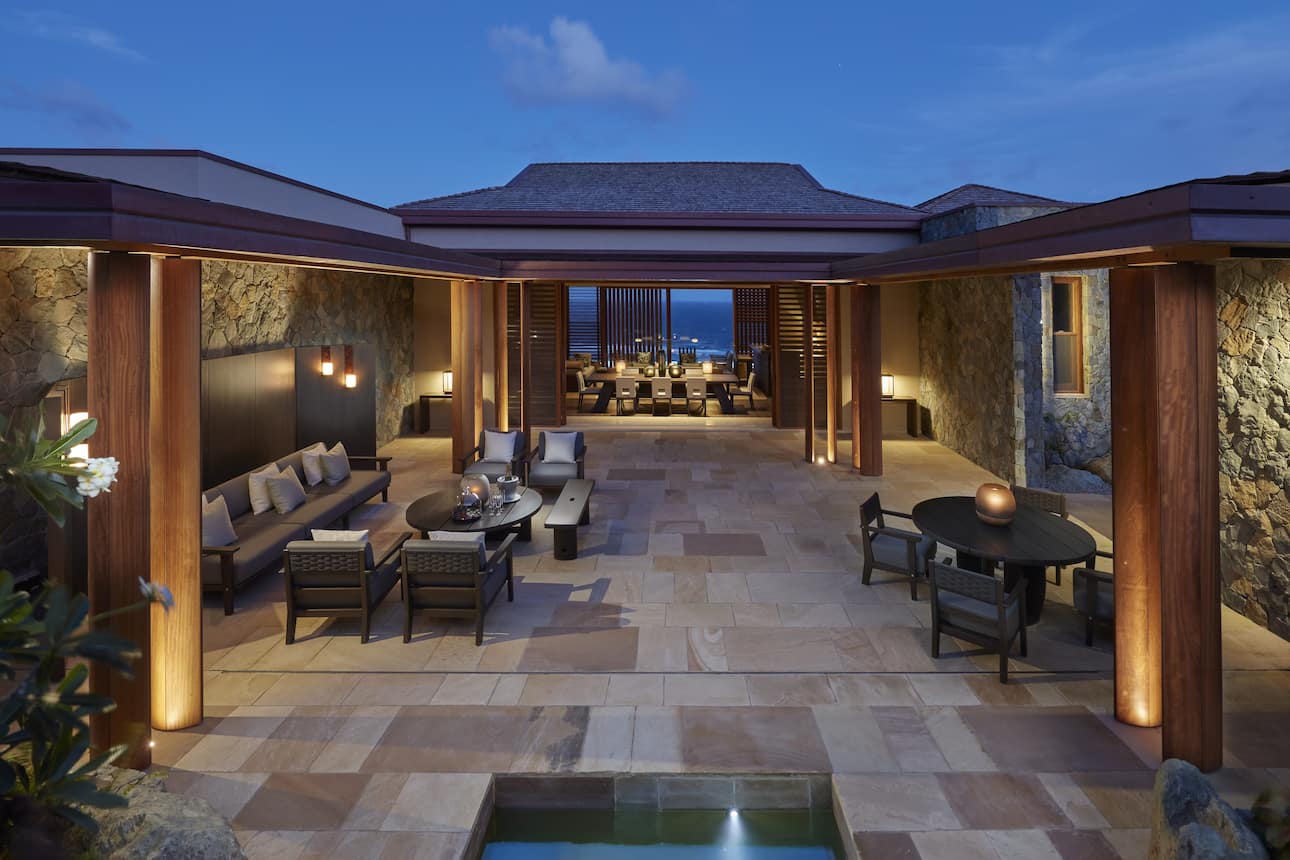 Reserve your Patio Villa
For more information and to book a stay in one of these new three or four bedroom Patio Villas, please call 1 (784) 431-4500 or email MOCAN-reservations@mohg.com
View All Offers