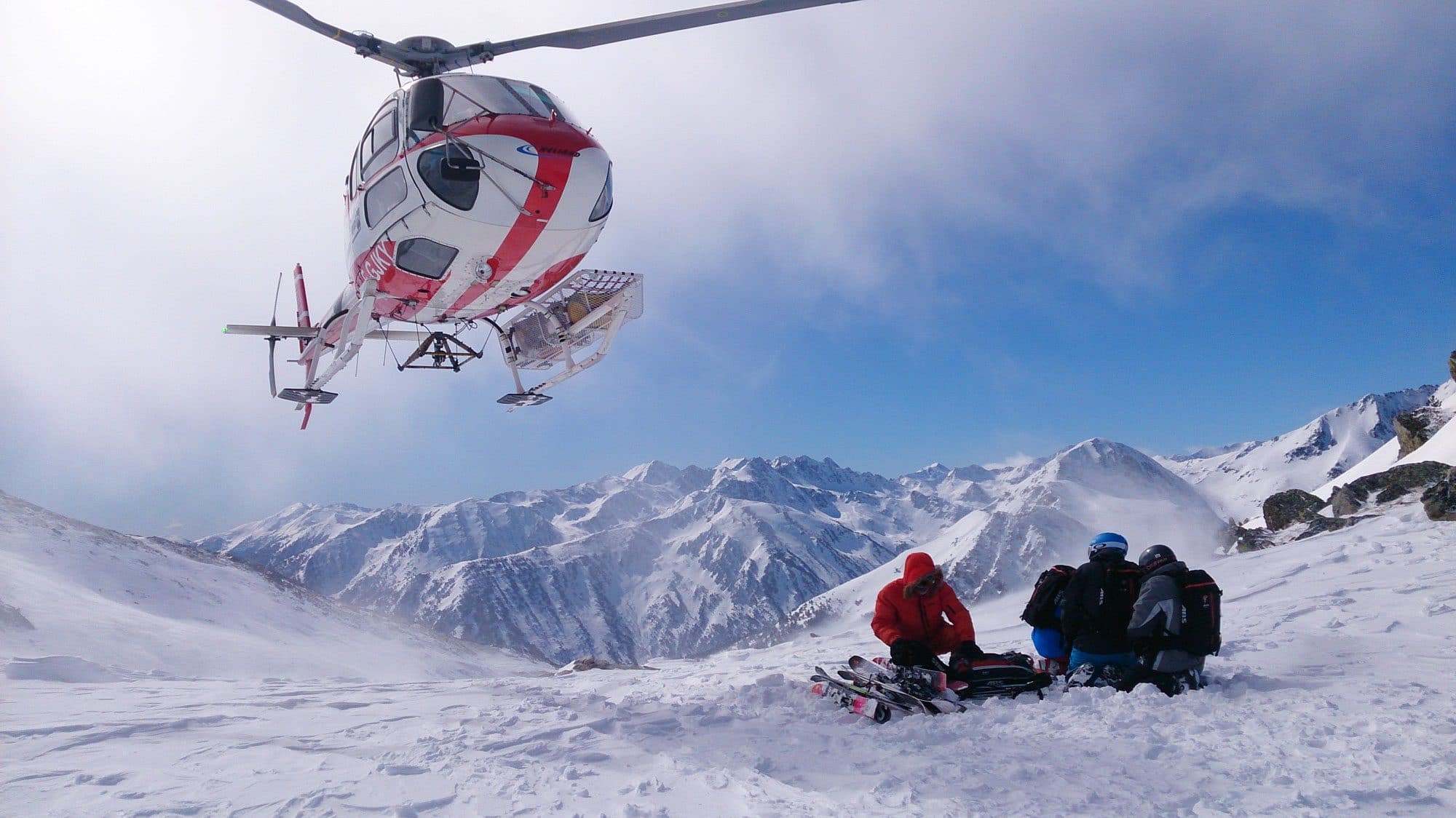 HeliSki or Snowmobile Andorra
Make the best out of your journey to Barcelona by discovering the charming Andorra as you feel the spirit of this small country by exploring its beautiful valleys. Set out for an epic back-country adventure as you experience the once-in-a-lifetime rush of carving your own first tracks on the untouched slopes of the Pyrenees. Grab your gear and get picked up from your hotel, kicking off your adventure with a thorough safety briefing. Select your activity and start your adventure. If you decide to HeliSki, climb into the chopper and take off, leaving the city behind as your pilot flies you towards the craggy peaks of Andorra. Depending on your interests and abilities, your guide will seek out runs that are sure to maximize your adventure and leave you breathless. If you select to Snowmobile, your guide will lead you on a journey through magnificent terrain including old growth forests and breathtaking views on board of a two-seater motorcycle.
This experience is tailored to you and your group. Our team will be happy to discuss prices with further details provided by you. Transportation is available at an extra cost.