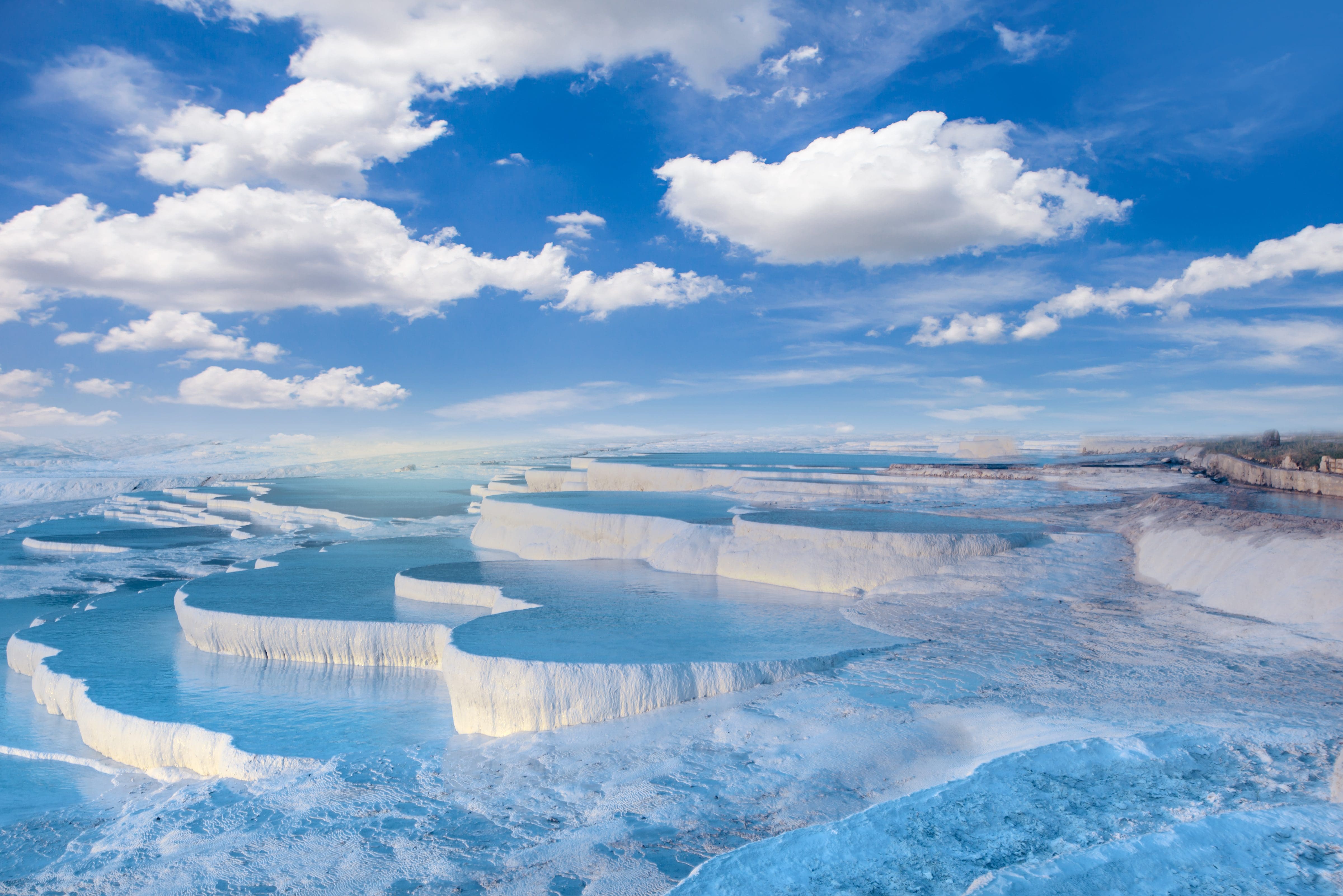 Air Balloon over Pamukkale
Nowhere else in the world can visitors enjoy exploring both picturesque travertine formations, built up over the millennia from limestone deposited by the abundant hot springs, and the colonnaded streets, temples, bath houses, necropolis and theatre of the remains of an idyllically located Greek-Roman spa city, Hierapolis. Joining the Pamukkale Hot Air Balloon experience allows you to observe the majestic cotton castle from above and admire its stunning travertines. An ancient city that reflects the warm colours of the sunrise is another major highlight of the experience. An exclusive picnic experience is also optional for this tour. 
This experience is priced at EUR 830 with 18% VAT charge and is subejct to availability. Advanced booking of up to 24 hours is required.