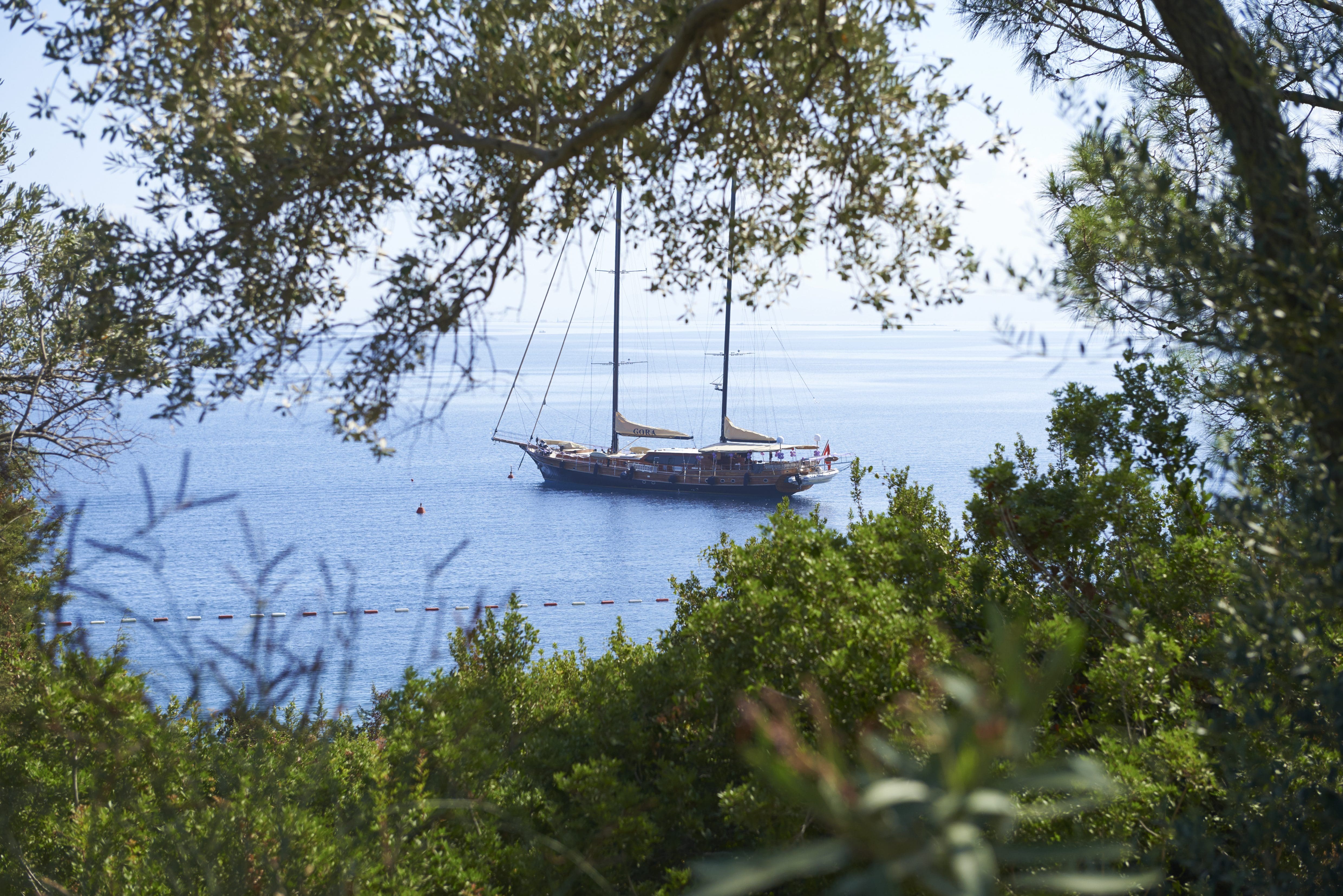 Sailing to Dalyan and Caunos
Begin your day with a two-hour scenic drive to Dalyan, where local boats will be waiting for your arrival. Our captains will guide us to the Ancient City of Caunos, a UNESCO World Heritage Site. Guests will learn the history and importance of the port to merchant ships from our guides. All while taking in the incredible landscape.
You will experience a tour of the village Caunos, which is situated on the side of the canal. Motorboats will carry us to the wharf at Dalyan and take us on a romantic canal cruise to the ruins. As you cross the canal, you will see the Lycian tombs above with their fine architectural facades. While visiting the ancient city you will have chance to see the untouched theatre, watch tower and the roman baths. After so much exploring, you will have the chance to relax over a delicious lunch and head back to Mandarin Oriental, Bodrum.
This experience is priced at EUR 445 with 18% VAT charge and is subject to availability. Advanced booking of at least 24 hours is required.