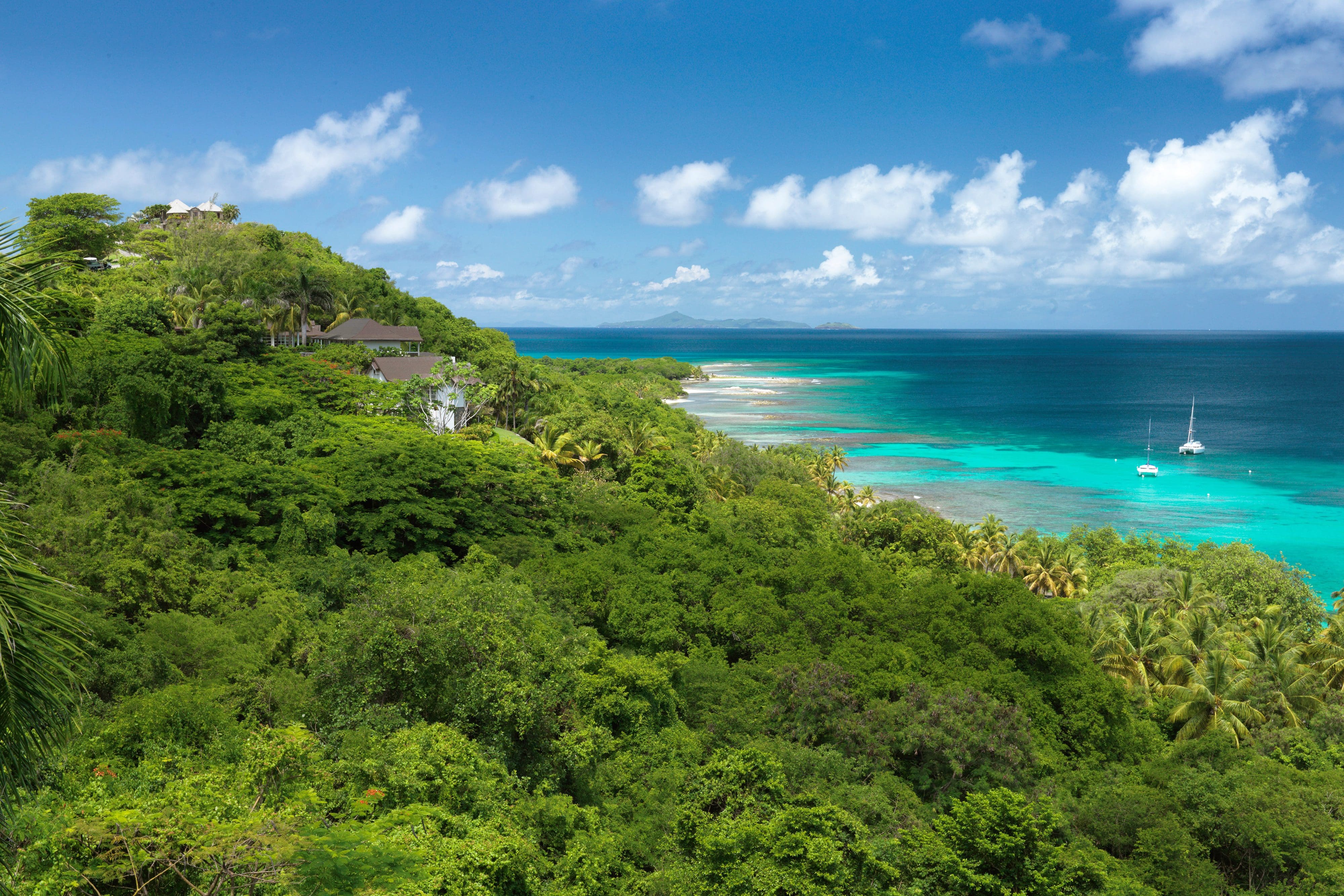 Adventure Hike to Mount Royal
Adventure-seekers, head for the hills with a scheduled or private guided hike up Mount Royal. Standing at 877ft, it's the highest peak on the island and famed for its stunning panoramic views.
Wind your way up the steep, single track and explore the thick forest and variety of plants – all while seeing which of the mountain's inhabitants you can spot along the way, from turtles and hummingbirds to tree-climbing hermit crabs. If you wish, you can even extend your hike to include the beautifully remote and untouched Mahault Beach on the extreme north end of the island.
Scheduled hikes are complimentary to all guests. Private hikes start at USD 40 per person (complimentary for Fans of M.O. and guests age 12 years old and under) and includes chilled towels and refreshments.