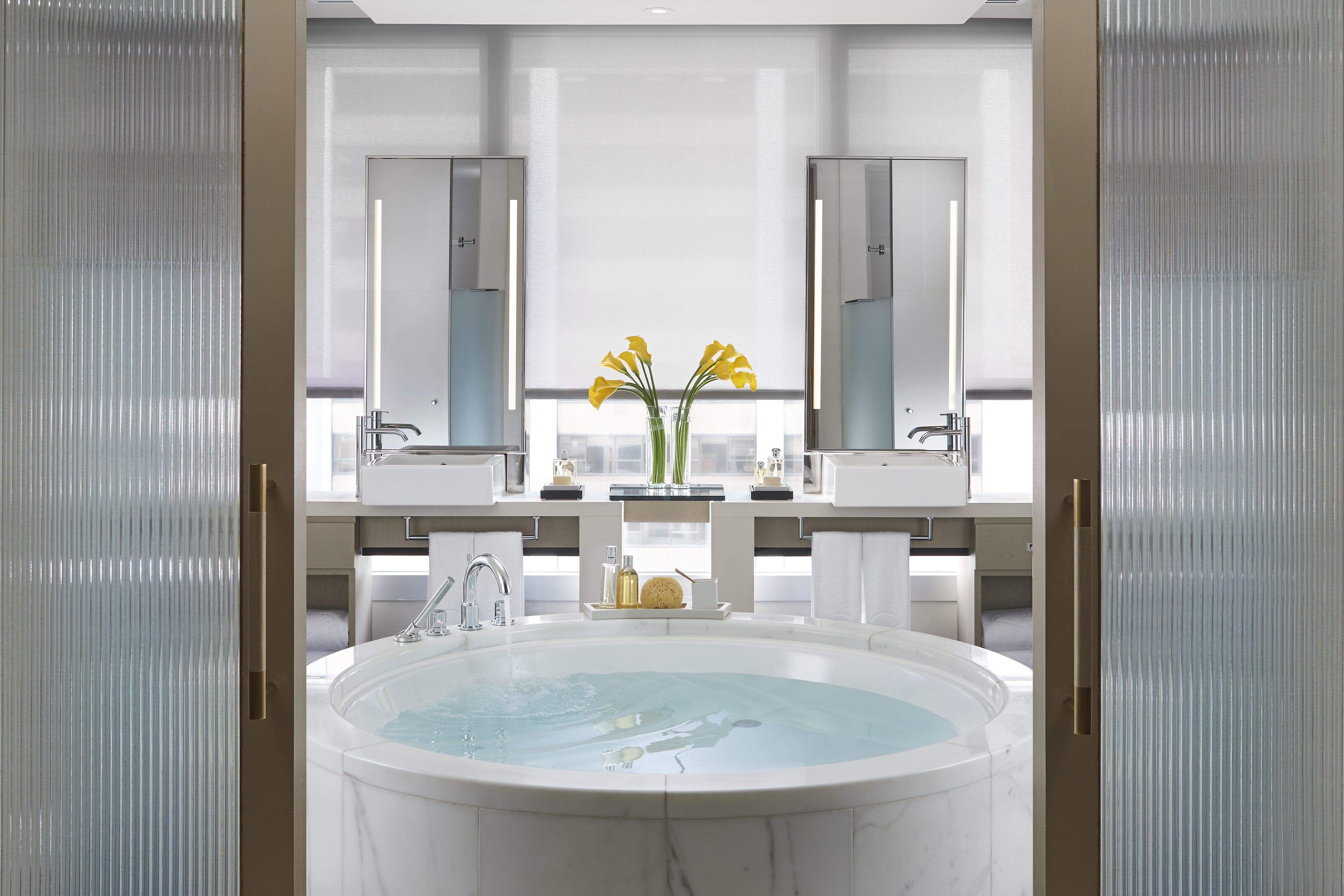 Signature Bathtub Experience
Indulge in a relaxing bath with dimmed lights, aromatic candles, and calming music. Choose between LUSH's cherry blossom or rose jam scents and sip on a half-bottle of champagne complemented by chocolate-dipped strawberries.
A butler will be on hand to draw the bath and arrange the setup 30 minutes prior to the requested time, or alternatively you may choose to draw the bath yourself with amenities provided.
This experience is priced at HKD 680* per person.
*Price is subject to 10% service charge