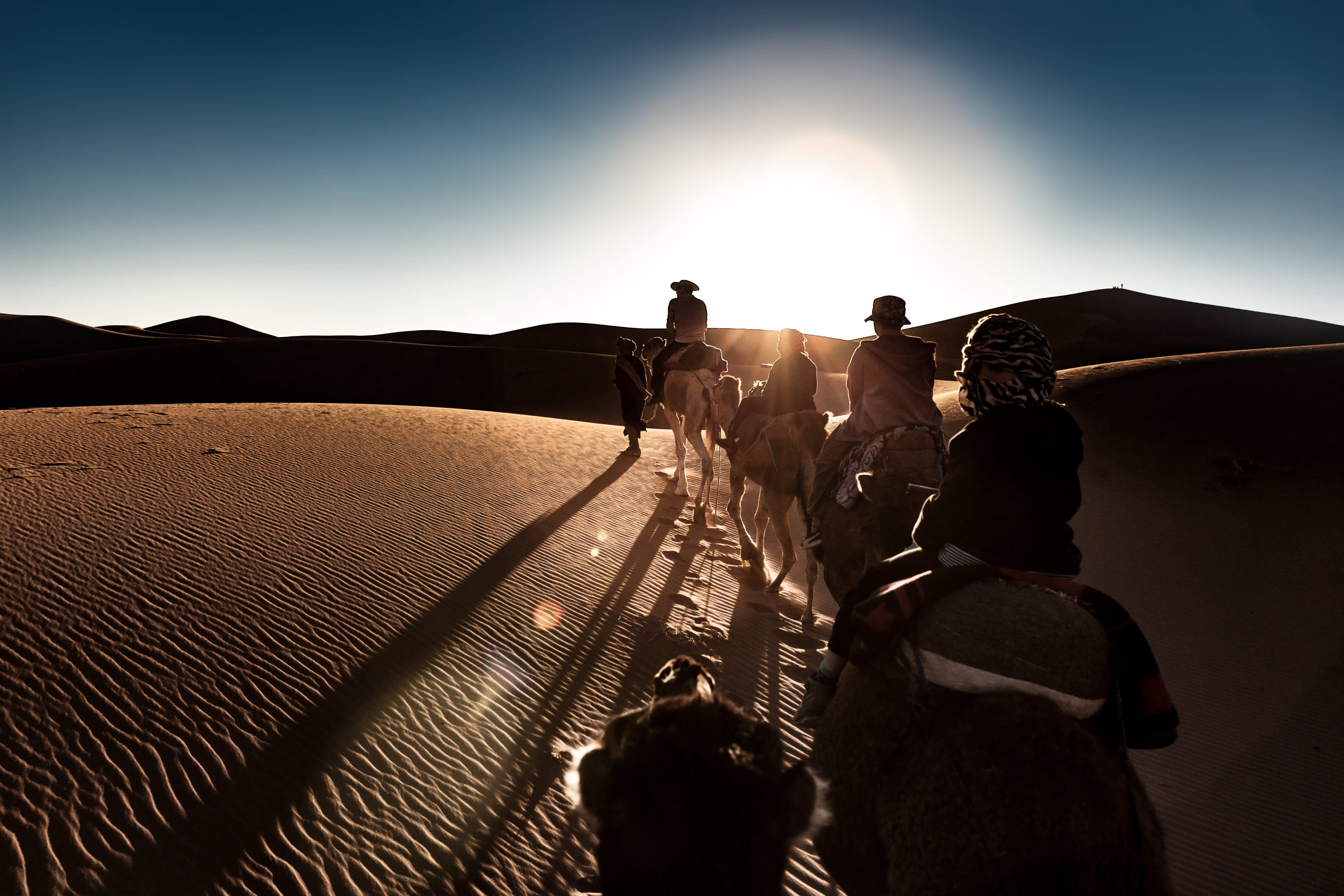 Camel Ride
As the sun begins to dip below the horizon, we'll invite you to relax and enjoy a traditional Moroccan tea with biscuits. Savour the sweet and flavours of our local treats, as you take in the breath-taking beauty of the desert at dusk.
And that's not all - we invite you to continue your adventure with sunset drinks and/or dinner in our luxurious camp, nestled in the heart of the Agafay Desert. Our expert chefs will delight your taste buds with a mouth-watering selection of local delicacies, expertly crafted using the freshest and most flavourful ingredients.
As you sit back and relax under the starry night sky, surrounded by the natural beauty of the desert, you'll feel a sense of peace and contentment like never before. So why wait? Book your camel ride through the Agafay Desert today and discover the true magic of Morocco.