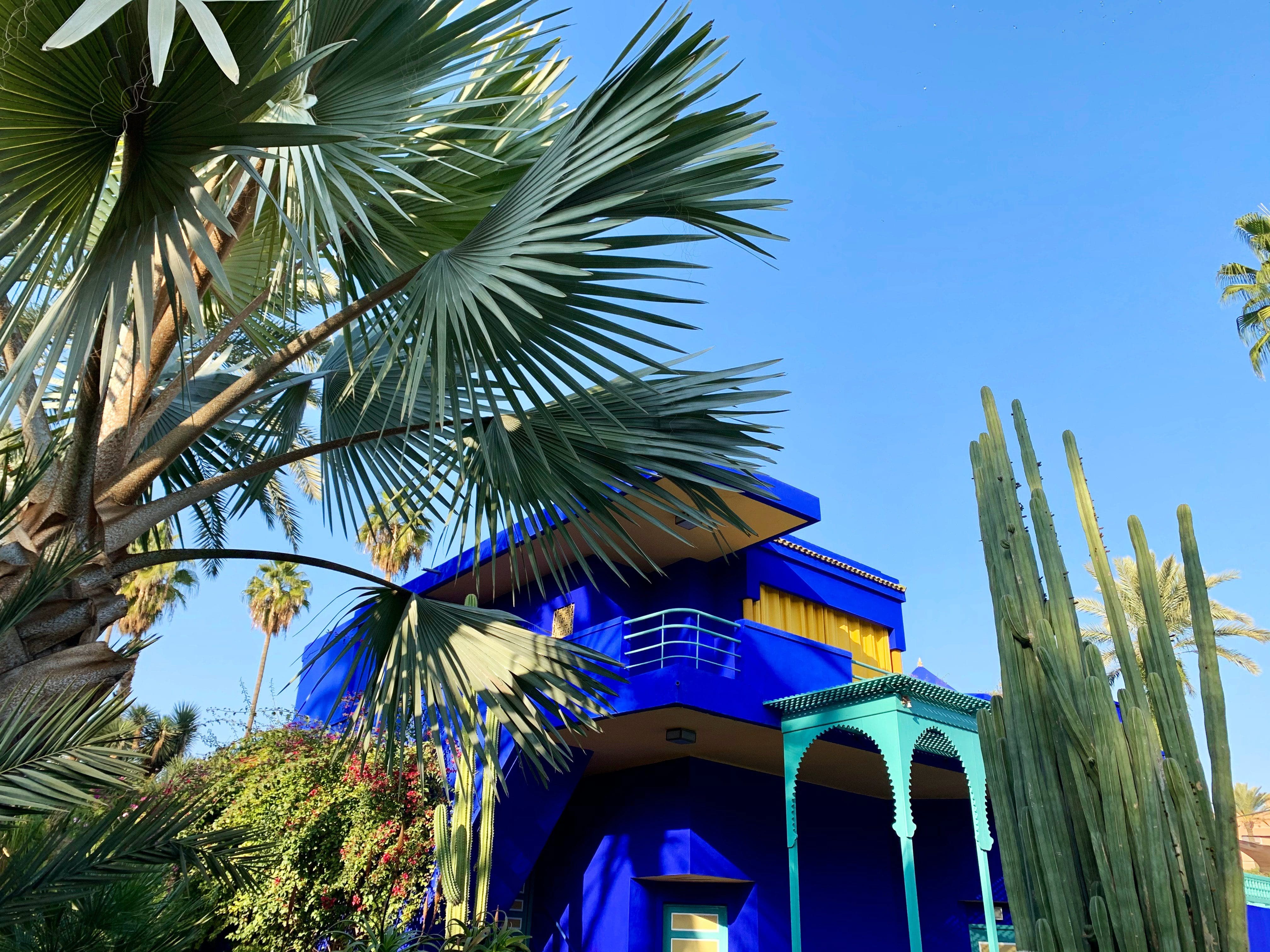 Majorelle Gardens
With its rich history, vibrant colours, and exceptional plants and trees, this stunning oasis is a true feast for the senses and a must-visit attraction for anyone visiting Morocco.
Originally created by the French painter Jacques Majorelle, this incredible garden has been lovingly restored and maintained over the years and is now open to visitors from around the globe. Whether you're an avid gardener, a lover of nature, or simply someone who appreciates beauty and art, the Jardin Majorelle is sure to leave you speechless.
Explore the winding paths and stunning displays of flora and fauna, marvel at the incredible architecture and design, and take in the rich history and culture that make this garden so unique. From its iconic blue walls to its stunning water features, every inch of the Jardin Majorelle is crafted to create a truly unforgettable experience.
Discover the beauty and wonder of the Jardin Majorelle today and see for yourself why it's considered one of the most beautiful gardens in the world. It's a place that will capture your heart and stay with you long after you've left.