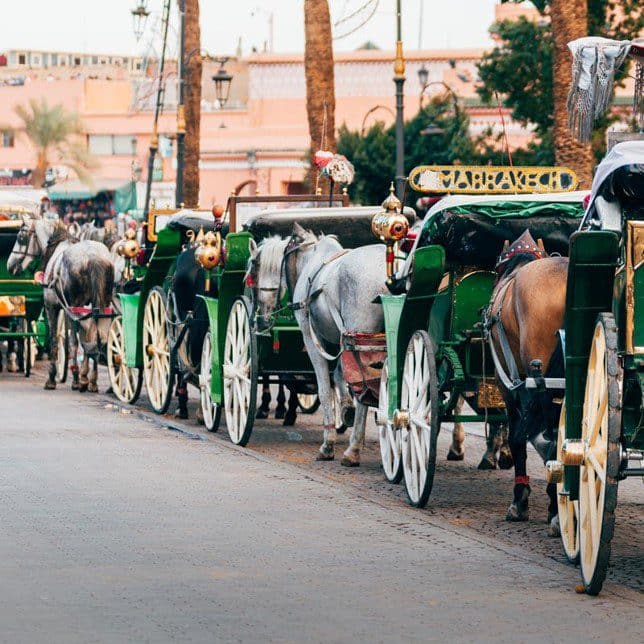 Marrakech by Horse Drawn Carriage
What better way to explore Marrakech's heritage and beautiful UNESCO protected landmarks - including the famous medina - than in a horse drawn carriage. You'll start your visit with a trip to the unforgettable Le Jardin Secret and Marrakech's famous bustling Souks, before enjoying an aperitif at the famous bar at La Mamounia, The Churchill. This will truly be a day to remember.

Available to all guests, this romantic experience starts at MAD 1,380 per person, with a maximum of 4 people. Each additional person is priced at MAD 200. All prices exclude consumptions.