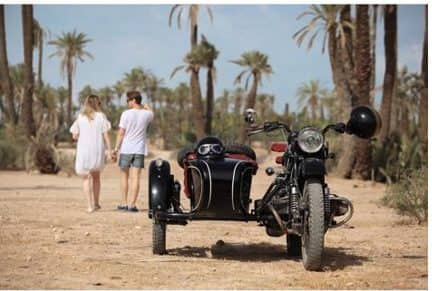 Side Car: Dar el Sadaka
Now here's something a little different! Have you ever visited an upside-down house? This unique experience offers an exclusive side care ride to Dar El Sadaka, where you'll pass by the city's most renown sights and spots. Designed by the visionary artist Jean-françois Fourtou, Dar El Sadaka is a beautiful, palm-lined villa and playful paradise located in dreamy, lush gardens. Guests of M.O. Marrakech are invited to admire its stunning interiors and out-of-the-ordinary artwork as they explore this impressive property.

Enjoy this 3-hour long experience prices beginning at MAD 3,800 per person. The experience starts from Mandarin Oriental, Marrakech.