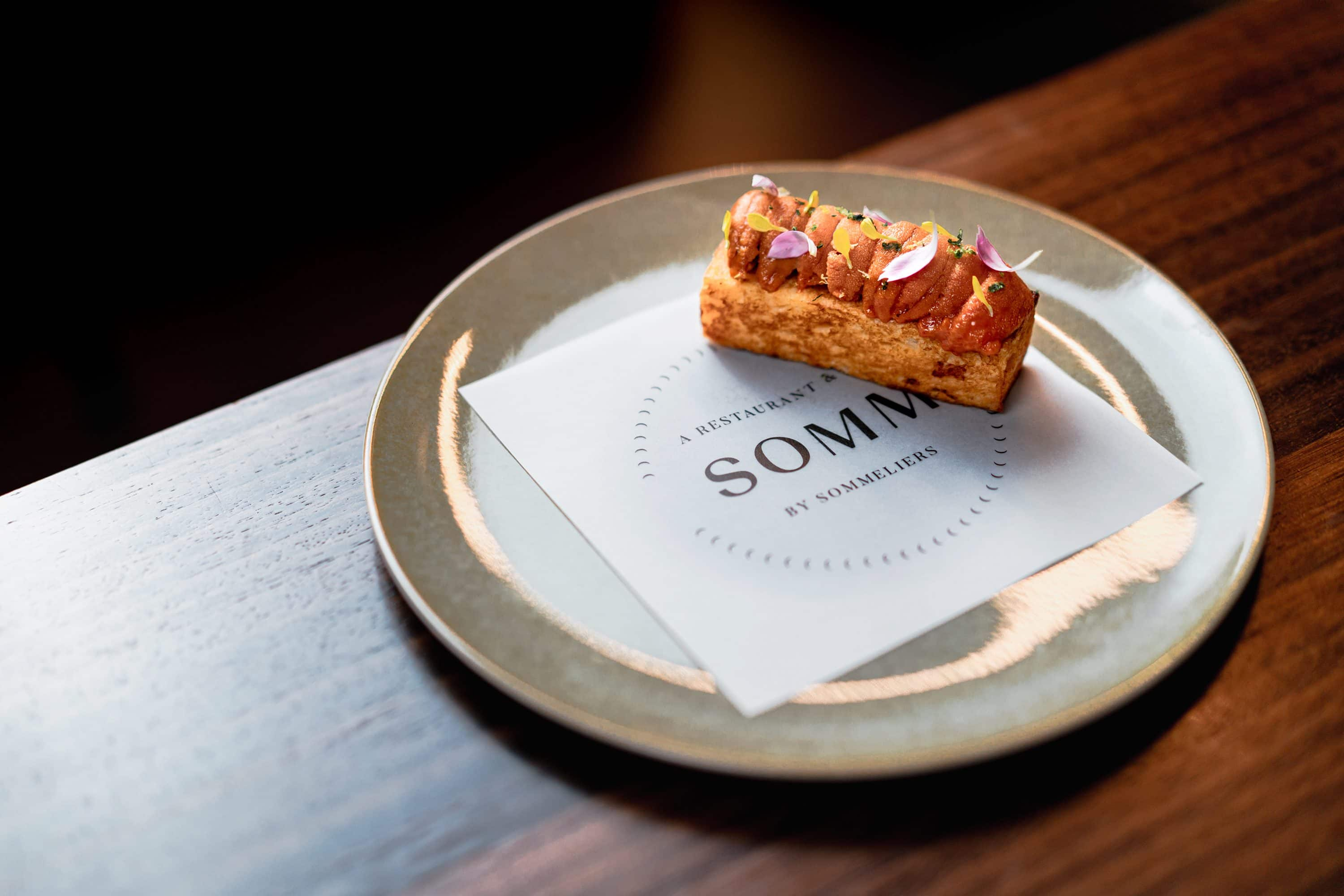 SOMM
As a restaurant and bar, SOMM is ideal for diners seeking European-style cuisine and a carefully curated range of wines and sakes to perfectly complement the experience.
7:30 – 10:30am (Mon-Fri)
8 – 11am (Sat-Sun & PH)

12 - 2:30pm (Mon- Fri)
(Last order at 2:30pm)
11am - 2:30pm (Sat – Sun& PH)
(Last order at 2:30pm)

5:30pm - midnight
(last order for food at 10:30pm,
beverage at 11:30pm)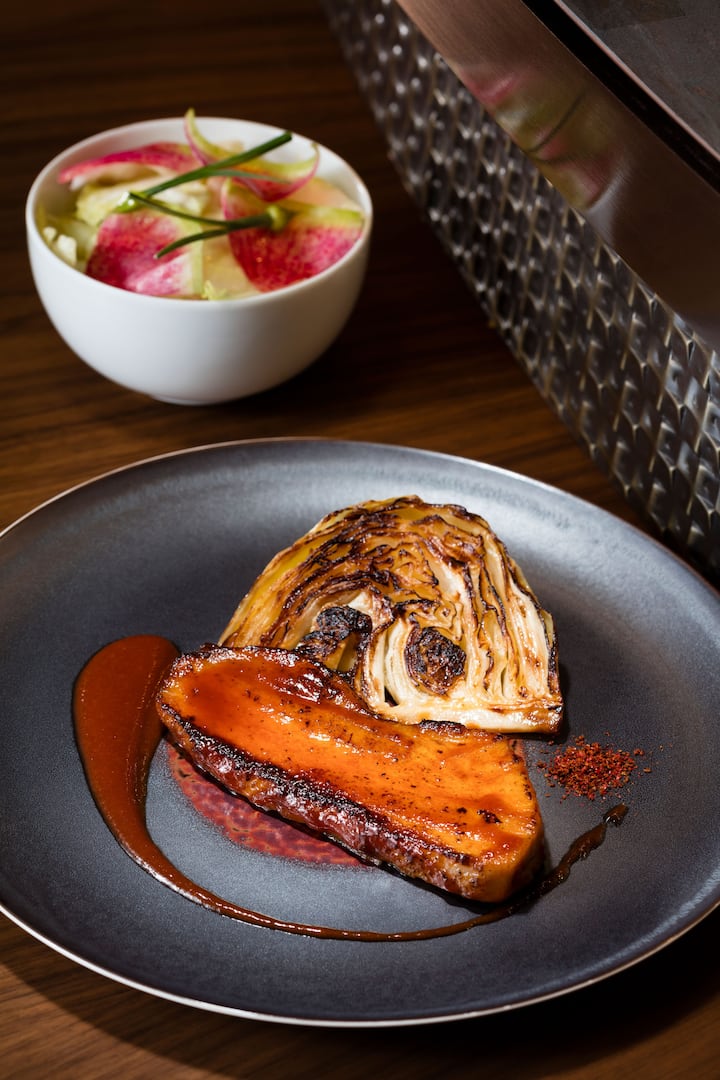 A collection of wines, sake and French neo-bistro fare
Menu Highlights
Aka Uni "French Toast"
Poultry & Foie Gras Paté en Croute & Caramelised Onion Marmalade
Bresse Pigeon & Foie Gras Pithivier with Fermented Forrest Berries & Jus
Abinao Chocolate Soufflé with Cacao Sorbet
*Please note the menus are for reference only and subject to seasonal changes.
SOMMSupper menu will be available from 19 May onwards.