Landmark
Yoga & Wellness
From Yoga and Pilates to working out, jogging, golf or swimming, we'll help you find the best route to wellbeing for you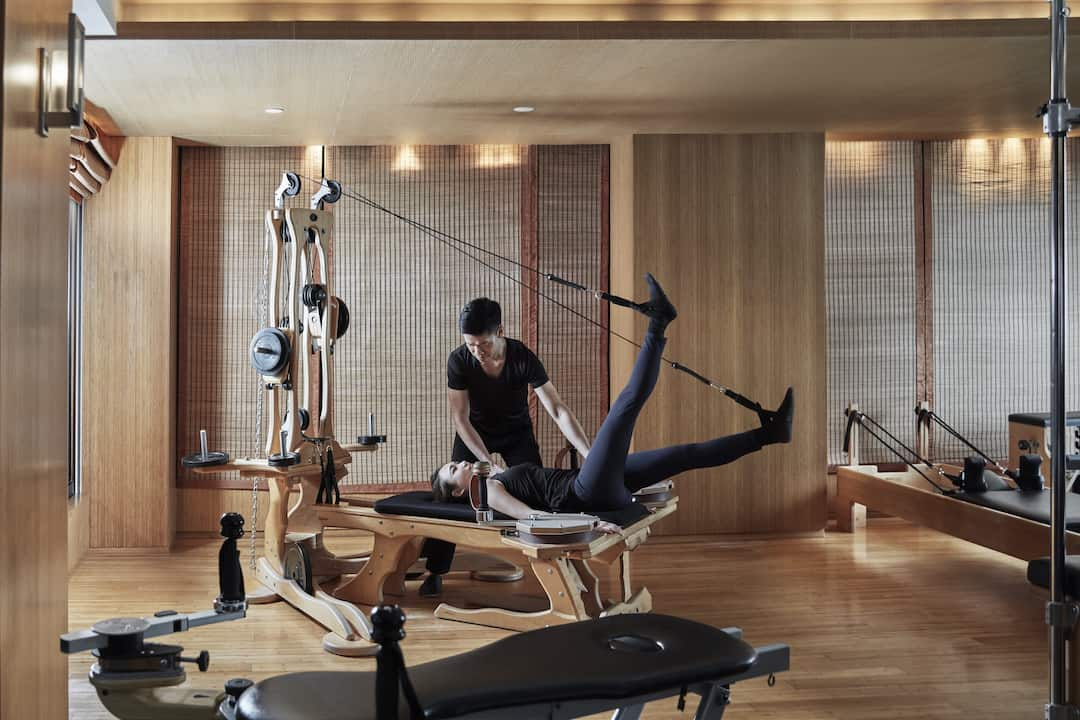 Fitness centre
Our spacious fitness centre is the place to work on toning muscles, increasing stamina and improving health. With a range of equipment including the latest cardiovascular machinery, we can create an appropriate programmeme suited to your individual goals. In addition to general fitness orientations we also offer fitness assessments and personal training sessions.
Yoga and Pilates
We offer a variety of Yoga and Pilates classes for all abilities. In addition to our yoga studio, we also have a comprehensive Pilates studio, offering a wide range of reformers and a state-of-the-art gyrotonic pulley tower.
Swimming pool
Open to hotel guests and spa members, our 18-metre heated indoor pool is the most centrally located swimming pool in Hong Kong. Salads, juices and light refreshments are available from the poolside area.
Sport
Should you have a passion for a particular sport, our concierge will make every effort to locate a facility. Within easy reach of the hotel you'll be able to use jogging circuits around the peak, go hiking around the island, play golf and arrange sailing from the Hong Kong Yacht Club.