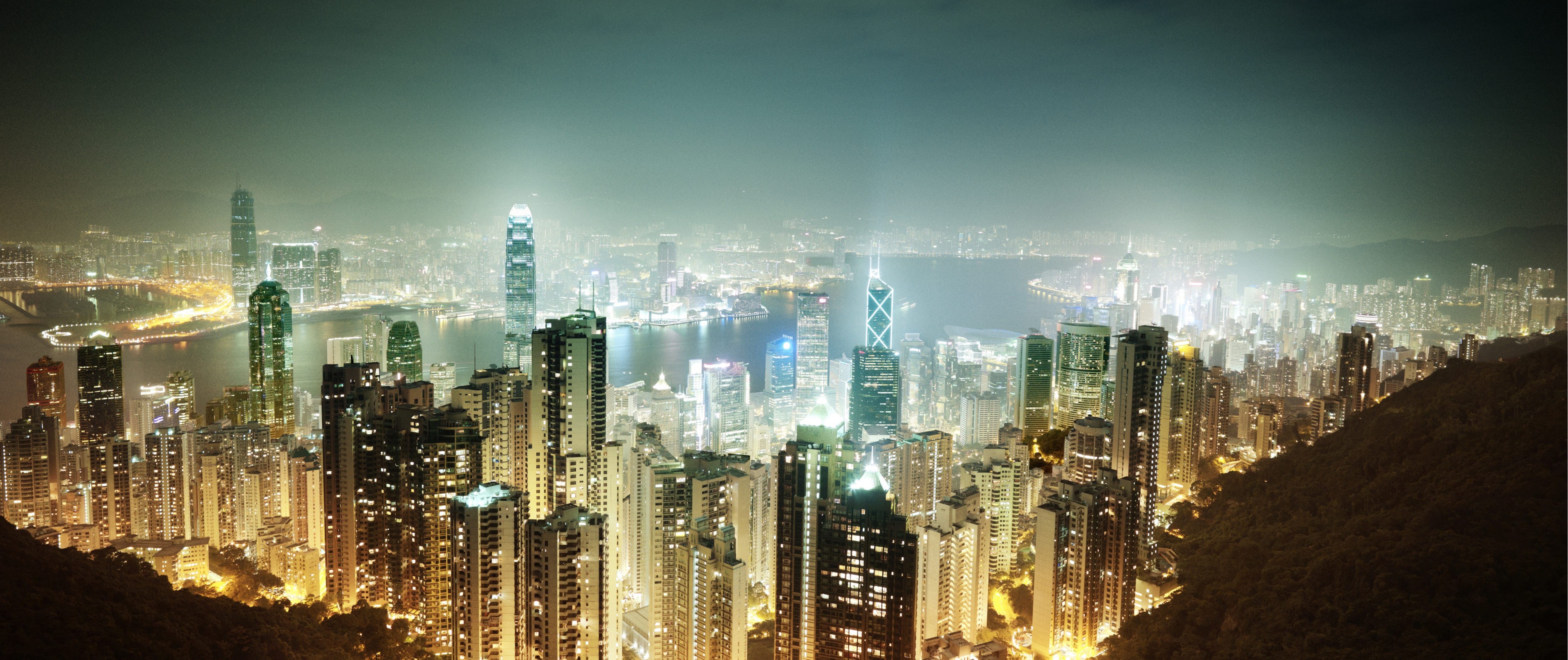 Landmark
Your essential guide to Hong Kong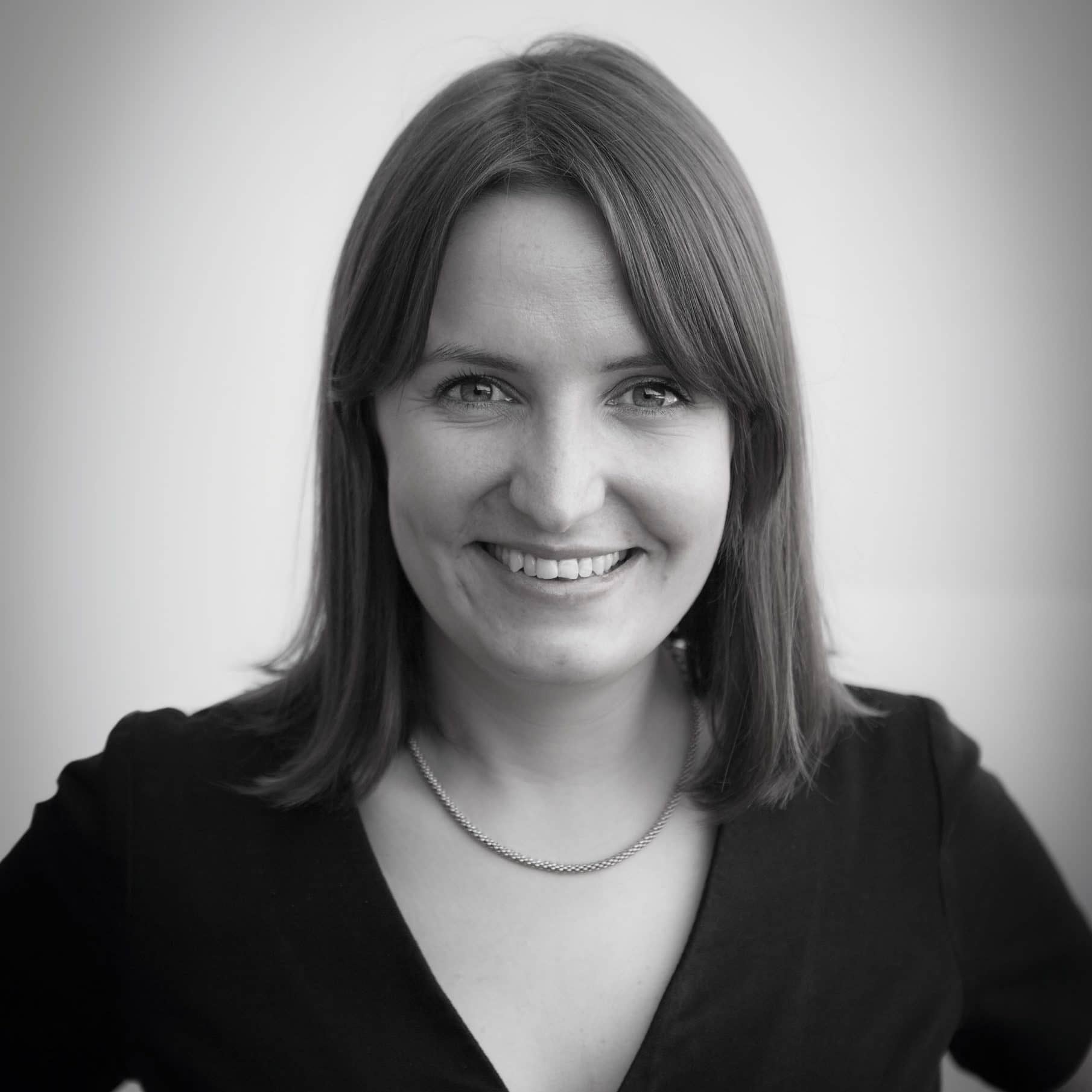 By Cathy Adams
Hong-Kong-based travel journalist Cathy Adams is the deputy editor of Discovery magazine for Cathay Pacific, and contributes to titles including Escapism, The Independent, Sunday Times Travel and The Guardian.
Find your bearings
Hong Kong's beguiling energy is epitomised by its slick Central district: shopping malls neatly wrapped in glass and steel jostle for space with 'wet markets' (selling fresh meat and produce) fanning out along cobbled streets. The super-central Landmark Mandarin Oriental is right on 6.5km-long Queen's Road Central, one of the most historic – and zingiest – streets in town. Walk the length of it from Sai Ying Pun in the west to Wan Chai in the east, spotting markets, neat squares and trams rattling underneath skyscrapers as you go.
Feed your mind
While the fusion of East and West has always been Hong Kong's cultural calling card – now, it's just as well known for its art scene, including the annual edition of big-ticket fair, Art Basel. Blue-chip galleries that have set up shop in the nearby Pedder Building, across the street from Landmark Mandarin Oriental, include Lehmann Maupin and Gagosian.
On the south side of Hong Kong Island is the fast-gentrifying district of Wong Chuk Hang. In this former industrial district, vast lofts have been turned into art spaces such as Blindspot Gallery. For culture of the more traditional variety, a brisk 15-minute walk will take you to Man Mo Temple, dedicated to the God of Literature (Man) and the God of War (Mo), on the western end of meandering Hollywood Road. Take a deep breath up as you walk in and smell the rich, smoking incense coils. From here it's a 10-minute stroll to Tai Kwun Centre for Heritage and Arts, offering exhibitions, performances, restaurants, retail and more. Set inside the former Central Police Station compound, it's one of Hong Kong's largest revitalisation projects to date.
Lehmann Mauplin gallery
Explore the range of international artists showcased at the Lehmann Mauplin gallery.
Man Mo Temple
Find your inner serenity at the spectacular Man Mo Temple. Photography by Sean Pavone / Alamy.
Shop like a local
Connected to the hotel is Hong Kong's swankiest mall, LANDMARK. Big-name fashion brands including Dior, Burberry and Chanel, as well as the city's outpost of Harvey Nichols, are clustered around a stylish atrium. The basement level is dedicated to LANDMARK MEN, and it's where you'll find the excellent Fuel Espresso for a pit stop.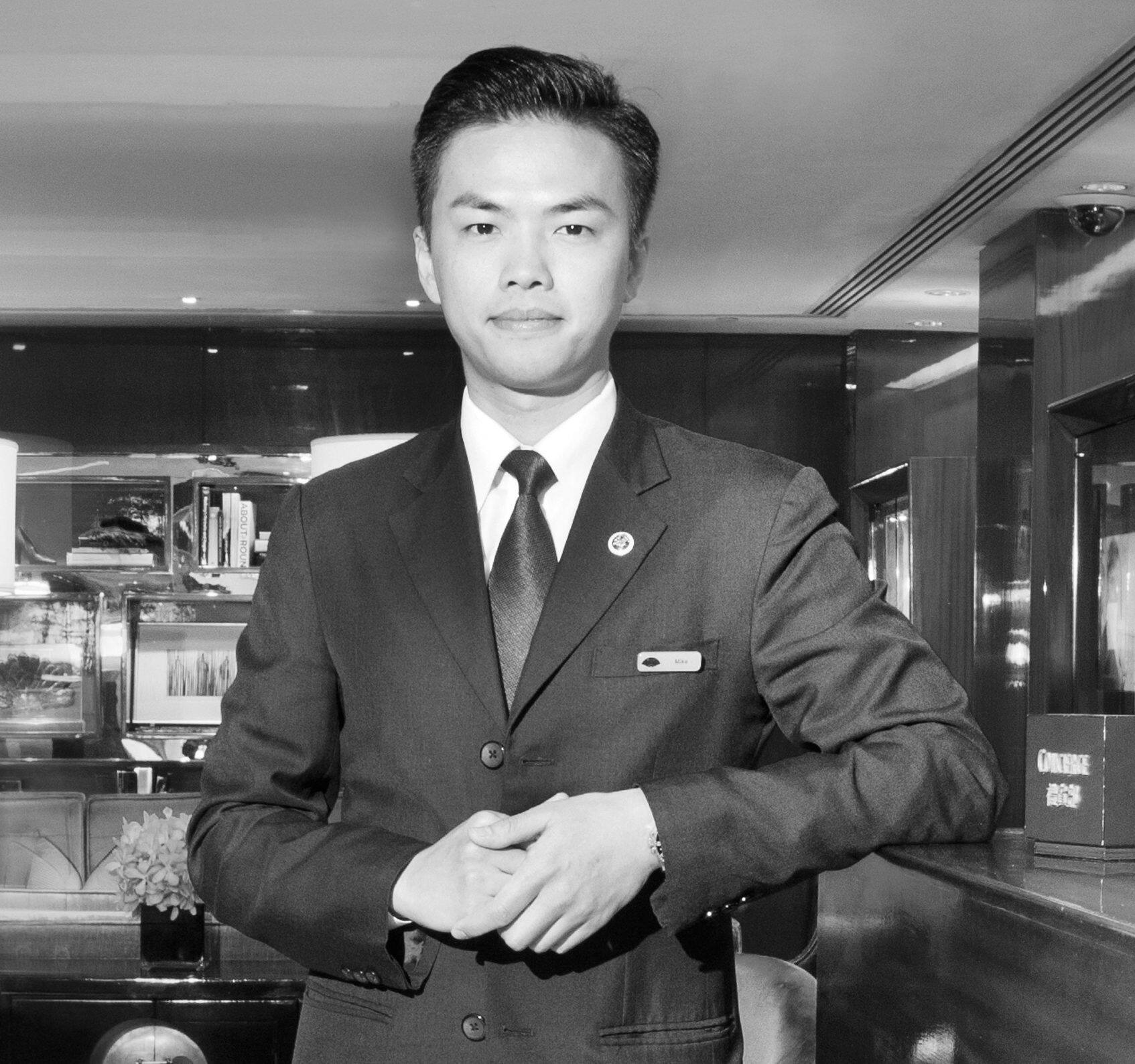 Only in Hong Kong...
"Every year, between April and May, residents of Cheung Chau island organise a bun festival, intended to keep the island's hungry ghosts content. During the festival, 18m bamboo towers are constructed outside Pak Tai Temple. Bun-snatching finalists are then selected to climb the towers and strip them of buns. The higher the bun, the more fortunate you are."
Mike Yuen, Chief Concierge Manager at The Landmark Mandarin Oriental, Hong Kong
See some sights
The Central–Mid-Levels escalator, the longest outdoor escalator in the world, makes Hong Kong a truly vertical city. Ride it from Des Voeux Road Central all the way to Conduit Road in the Mid-Levels, by which time you're halfway up Victoria Peak. A tough 30-minute climb will take you all the way to the top, which opens up expansive views over Hong Kong Island's urban jungle and the hills of Kowloon. (Tip: keep walking to High West, a peak further west, which offers blockbuster views over western and southern Hong Kong and is far less busy than its neighbour.)
Toast your arrival
Come sundown, ensconce yourself in the cosy-contemporary Foxglove, a hidden Prohibition-style drinking den that's very much modern Hong Kong.
Make time to unwind
Spa & Wellness
The Oriental Spa at The Landmark Mandarin Oriental is as relaxing as the city is pulsing. Set across two floors, this temple to bliss includes a traditional hammam, spa suites and first-class heat and water facilities. Try the Digital Wellness Escape, a head-and-shoulders treatment that aims to ease the stresses sustained from being glued to smartphones – or take a yoga or pilates class. There's also Chater Garden, a nearby public park that's a great spot to watch the world go by – or locals mastering t'ai chi.
Dine in style 
There are myriad reasons Richard Ekkebus' upscale two Michelin-starred restaurant, Amber, on the seventh floor of The Landmark Mandarin Oriental, is regularly featured in The World's 50 Best Restaurants, from its innovative dishes to its sustainable outlook. SOMM offers a more casual bistro setting for seasonal plates and over 1,600 varieties of champagne, wine and sake, while nearby, subterranean Ho Lee Fook (Cantonese for "good fortune for your mouth") serves traditional Chinese food with a very modern twist – their prawn toast is a must-order dish. Or try elegant Duddell's, which serves Michelin-starred modernised Cantonese cuisine and inventive cocktails amid a rotating art collection and a small roof terrace for post-dinner drinks.
Duddell's
Tuck into Cantonese dim sum and mouth-watering tasting menus at Duddell's
Duddell's
Discover the eclectic 50s style interiors of Duddell's inside the Shanghai Tang mansion.
Amber
Amber is the iconic two-Michelin-starred restaurant at The Landmark Mandarin Oriental
Reserve a table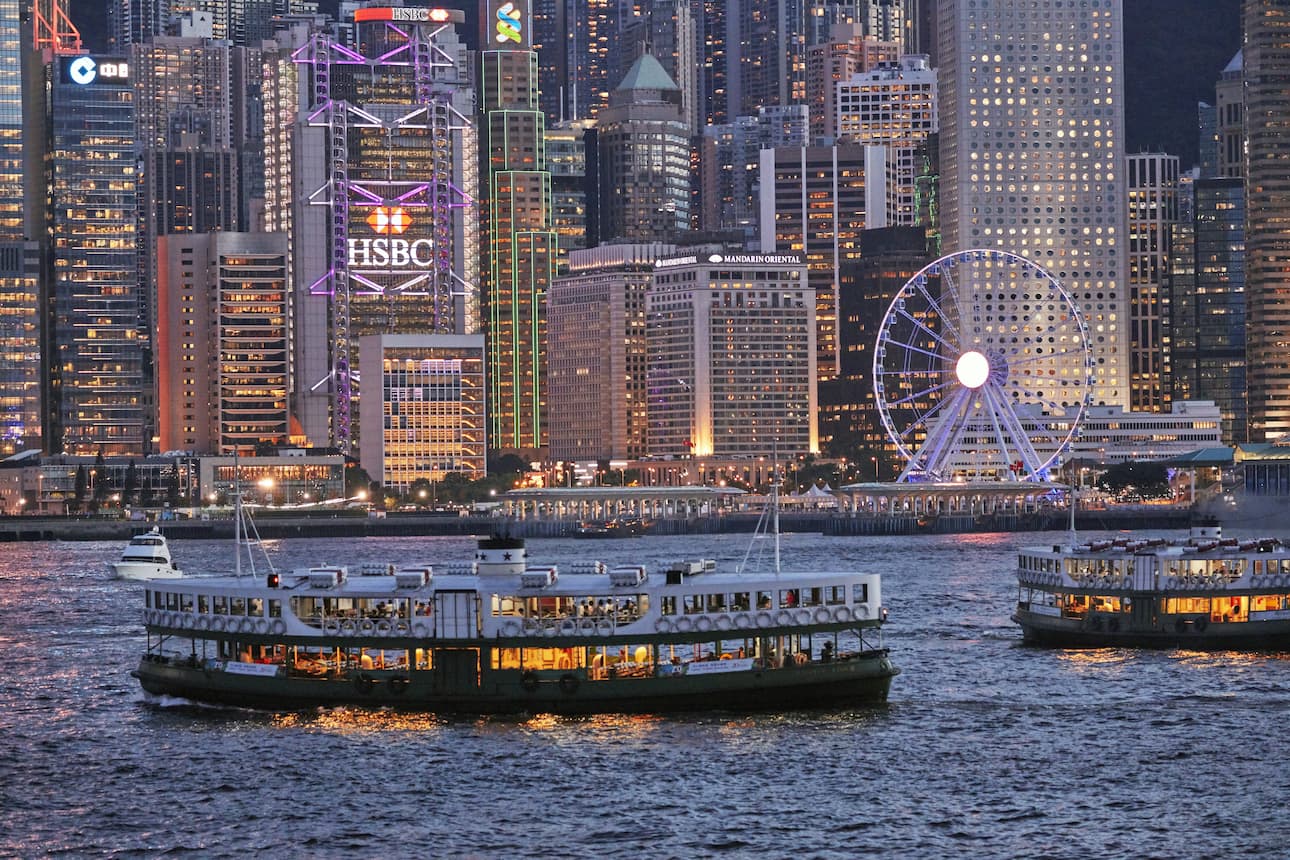 Time travel
Parts of Queen's Road Central, now the address of Landmark Mandarin Oriental, once met the waterfront. Thanks to Hong Kong's ongoing growth and land reclamation, this is no longer the case. However, the water is now only a five-minute walk away.
And finally
No trip to Hong Kong is complete without a ride on the tram, the oldest form of transport in the city. A 15-minute trip from the shopping haven of Causeway Bay to bohemian Sheung Wan weaves through high-rises, markets and the thousands of people that lend Hong Kong its unique energy.
Hong Kong's best green spaces
The Hong Kong Zoological And Botanical Gardens
The Hong Kong Zoological And Botanical Gardens. Photo: Adobe Stock
The Pagoda Temple Pond
The Pagoda Temple Pond at Kowloon Walled City Park. Photo: Adobe Stock
Nan Lian Gardens
The wonderfully named Golden Pavilion of Perfection at Nan Lian Gardens. Photo: Adobe Stock
Sha Tin Park
Sha Tin Park and an apartment complex that overlooks it. Photo: Alamy
Victoria Peak Gardens
The Hong Kong skyline as seen from Victoria Peak Gardens. Photo: Keng Po Leung, Alamy