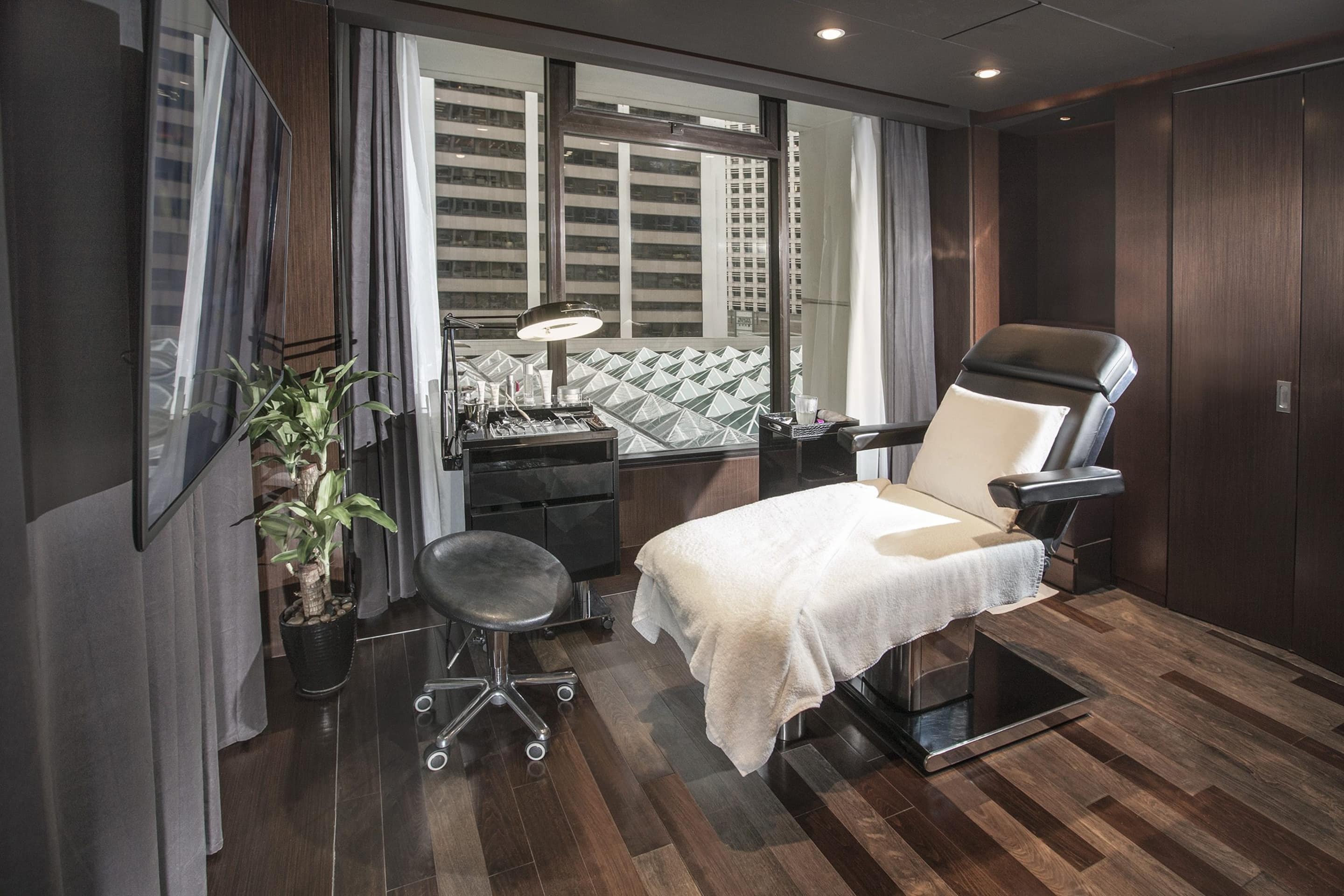 Landmark
PEDI:MANI:CURE STUDIO BY BASTIEN GONZALEZ
PEDI:MANI:CURE STUDIO BY BASTIEN GONZALEZ
Exclusive at The Landmark Mandarin Oriental, Hong Kong, the PEDI:MANI:CURE Studio by Bastien Gonzalez provides the world's famous signature treatments that focus on the concept of medical pedicure and manicure, bringing natural beauty and holistic wellbeing.
Bastien Gonzalez is internationally renowned for his unique approach to foot treatments. Drawing on extensive professional expertise and experience as a French Podiatrist (Podologue), he has designed and developed a selection of exclusive treatment for feet, nails and hands, the uniqueness of which lies in their fusion of well-being and beauty.
Our studio manager and certified podiatrist, Albin Brion, studied podiatry in Paris and trained directly by Bastien Gonzalez. The PEDI:MANI:CURE Studio here at The Oriental Spa has received numerous international rewards and prepares to bring you the best treatment experiences.
BGA InSoles®
Bastien Gonzalez cutting edge customized podiatric cure, the BGA InSoles®, debuts exclusively at The Landmark Mandarin Oriental, Hong Kong. Each foot is unique in its own morphology and complexity, the BGA insole examination is a made-to-measure consultation analysing details for each foot such as weight distribution and posture, to enable a custom prescription. All BGA elegant and sport insoles are custom made specifically for each individual, providing maximum comfort, stability and protection.
Announcement 
Special Announcement: In accordance with Government's anti-pandemic measures, the steam and the sauna are temporarily closed at the moment.
Meet our Specialist Albin
Albin Brion, Studio Manager
Professional footballer to foot care may seem an unexpected career move but Albin learned the importance of podiatry when he was injured on the playing field. Born and raised in Paris, Albin studied podiatry before training under Bastien Gonzalez, the internationally celebrated foot virtuoso. Albin has worked at five-star hotels on several continents and also performed pedicures for celebrities at the Cannes International Film Festival. He offers exclusive pedicure treatments as well as BGA InSoles® made-to-measure consultations.
Awards and Recognitions
Asia Spa Award 2018 Winner for the Best Men Spa Treatment of the Year
Prestige Magazine 2017 Best Pedicure in Hong Kong
Spa China Award 2017 Winner for Best Therapist/Trainer
Spa China Award 2017 Winner for Excellent Spa Treatment