Kuala Lumpur
Tennis Lessons
Tennis Lessons
Experience world-class tennis lessons in Kuala Lumpur, offered at Malaysia's only world-renowned Peter Burwash International (PBI) tennis centre. Services offered range from private lessons and group programmes to events and organised tournaments.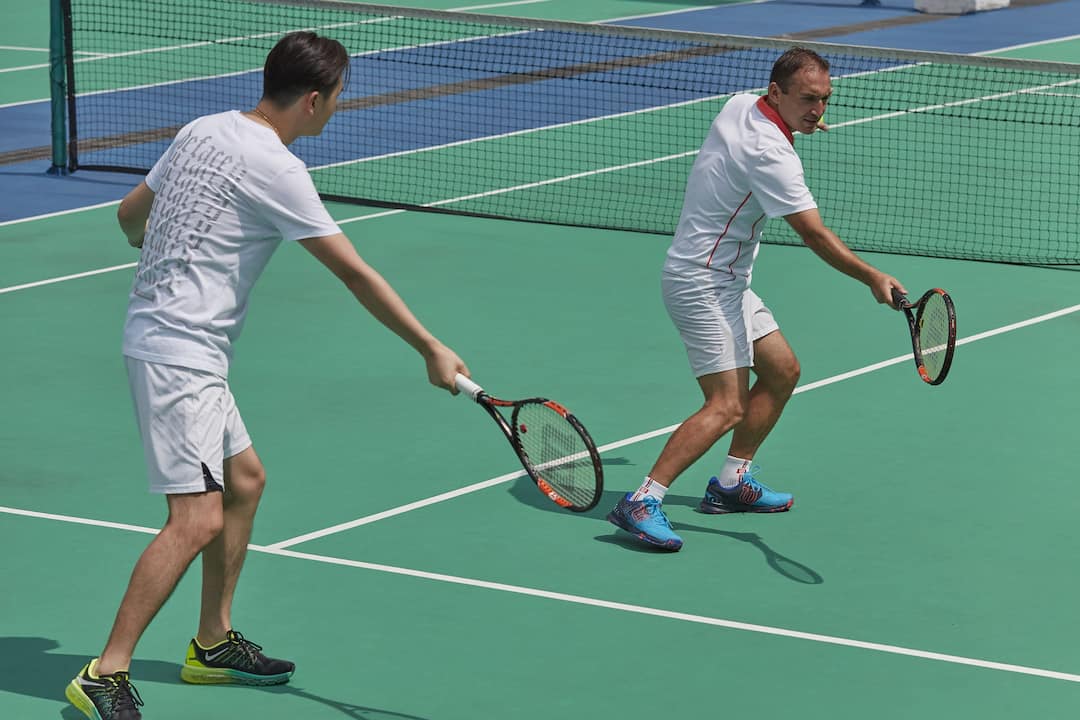 ADULTS
We offer a variety of tennis activities for hotel guests, Fitness & Wellness members and the local community. Kids are especially welcome to learn or improve their technique in a fun way. Experience tennis based on PBI's Tennis For LifeTM concept. Visit Memberships for more information.
Private Sessions Tennis For LifeTM for adults and children
Semi-Private Sessions Tennis For LifeTM for adults and children
Cardio Tennis for adults
Tennis Clinics for adults
Junior Programmes (for ages 4 to 17)
Tournaments, club nights and social events
In order to anticipate the needs and levels of all participants, reservations are required a day prior to the scheduled session. Cancellation policy: Sessions have to be cancelled 12 hours prior to the scheduled time to avoid full charges.
Juniors
The Peter Burwash International Junior Tennis Program at Mandarin Oriental, Kuala Lumpur, is designed to establish solid tennis fundamentals and improve children's games in a team environment. In an 8-week course, our objective is to teach children in a game based atmosphere, in which individual skills will be developed into cooperative and competitive skills.
MO Little Angels (4 to 6 years)
MO Stars (7 to 11 years)
MO Champions (12 to 18 years)
Court Rental Fee
6am to 5pm - MYR 35 per hour
5 to 10pm - MYR 45 per hour
Rental racquets are available at the Fitness & Wellness reception.
Appropriate tennis attire and non-marking shoes are required.
Our Resident Professional
Gianluca Sidhu
Born of Malaysian and Italian heritage, Gianluca Sidhu is a certified professional tennis coach with Peter Burwash International (PBI), the world's premier tennis management company. Growing up in London, Gianluca quickly established himself as one of the top players in his region and was even ranked as the number 1 player in college during his time. After achieving first-class honours in his degree, he returned to Malaysia and became a member of the Senior Davis Cup team. Gianluca holds the LTA (Lawn Tennis Association) Level 3 Accreditation, and is now looking forward to bring his passion and skills to the courts as a tennis coach in Mandarin Oriental, Kuala Lumpur.