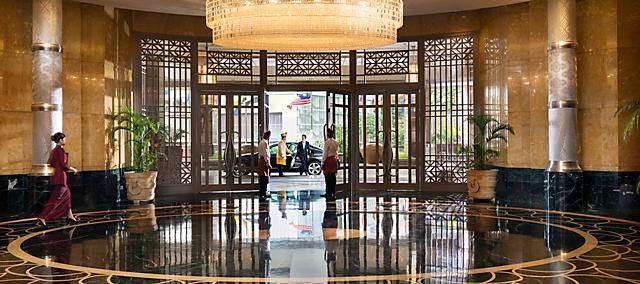 Kuala Lumpur
Business Meetings
Business Meetings
Our superb facilities, excellent technology and unrivalled service have made us the number one choice for business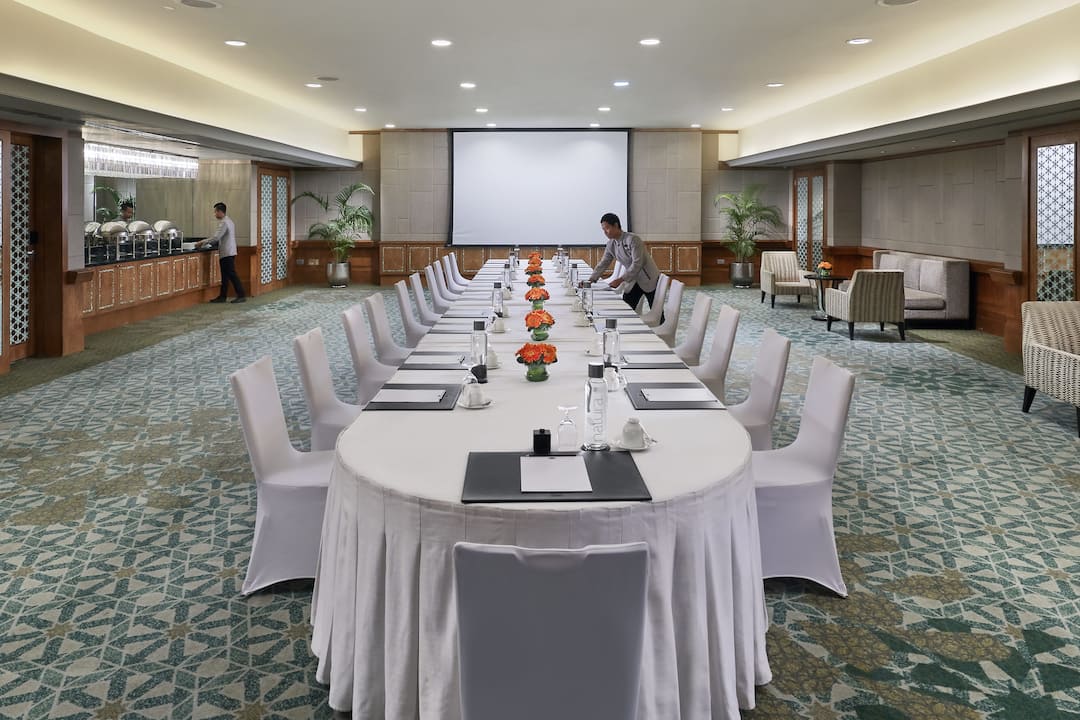 Efficient, modern and able to cope with any request, our business services are unmatched. Located right by Kuala Lumpur's world famous Petronas Twin Towers, we offer the most distinctive meeting address in the capital.
Technology
When it comes to technology, our facilities are second to none. Our audio visual technicians will set up all presentation equipment and provide efficient support throughout your event.
Wi-Fi access throughout the hotel
Automated fixed screens in our Ballrooms, Topaz and Crystal Rooms
Extensive audio, video and projection equipment
Office equipment including laptops and printers
Staff and services
With one of the largest five-star venues in the capital, we are experts in stageing major meetings. Our superb infrastructure allows us to handle the most complex logistics.
Dedicated banquet host who is available throughout your event
Complimentary operations room for event planners
VIP Services. We are at ease with VIP protocol having hosted numerous ministerial events. We can coordinate with security, provide private entrances, and arrange in-room check-in and butler service
Large and easily accessible loading bay that connects directly to our Ballroom
Covered walkway linked to the KL Convention Centre
Delegate Transfer
Business centre
Our spacious business centre is set up for all your possible business needs. There are three workstations and two boardrooms that accommodate up to 12 executives. We also offer a variety of administrative services.
The perfect venue also offers the
Perfect meeting packages
'Tirian International at Mandarin Oriental' is a partnership providing ground-breaking innovation, leadership, team-building and organisational development programmes in the luxurious surroundings of Kuala Lumpur's premier urban resort.
About TIRIAN International
Specializing in organization transformation through strategic innovation, Tirian International has over 20 years international experience in more than 30 countries. Tirian delivers unique learning experiences to develop individual skills, team strategies and organization culture. Conducted by a team of professionals, each with specific areas of expertise and vast international experience, Tirian creates a highly dynamic, humorous and engaging learning environment.
Choosing your Programme
The following programmes and delivery methods designed by Tirian International have been designed to address specific business needs.
Who Killed Creativity?: A 'whodunit' team gameboard exercise that works as a diagnostic tool to explore the importance of creative thinking and problem solving
Creative Scene Investigation: Seven creative development strategies for effective design thinking
The Innovation Race: A global simulation for future proofing leadership teams to enable sustainable innovation
Who Killed Creativity?: A 'whodunit' team gameboard exercise that works as a diagnostic tool to explore the importance of creative thinking and problem solving
On Thin ICE: Intelligent team building involving a virtual expedition to Antarctica to explore high performing teams
The Chocolate Factory: A simulation exercise revealing the importance of aligned team work and creative leadership for customer focused engagement
Mission Possible: Aligning the vision mission and values with strategic planning and implementation
The Creative Appliance Project: A Shark Tank style exercise for revealing the importance of living the organisation vision, mission and values
Take your traditional meetings to the next level by integrating health and wellness elements into your agenda.
Enrich your agenda with indoor and outdoor activities that seamlessly build in to the meeting, such as yoga or meditation breaks, team-building group tennis sessions, health-oriented tea breaks, ice-breakers with Indoor Golf and many more.
All Mindful Meetings programmes are fully customisable based on group size and scheduled activities. To learn more about how to plan a Mindful Meeting at Mandarin Oriental, Kuala Lumpur, please email mokul-sales@mohg.com.