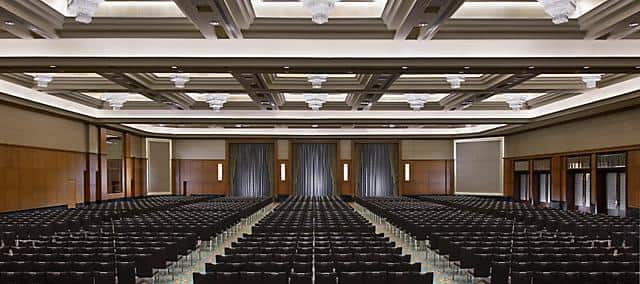 Kuala Lumpur
Facilities
Facilities
We have three floors of function space, including the largest ballroom in the city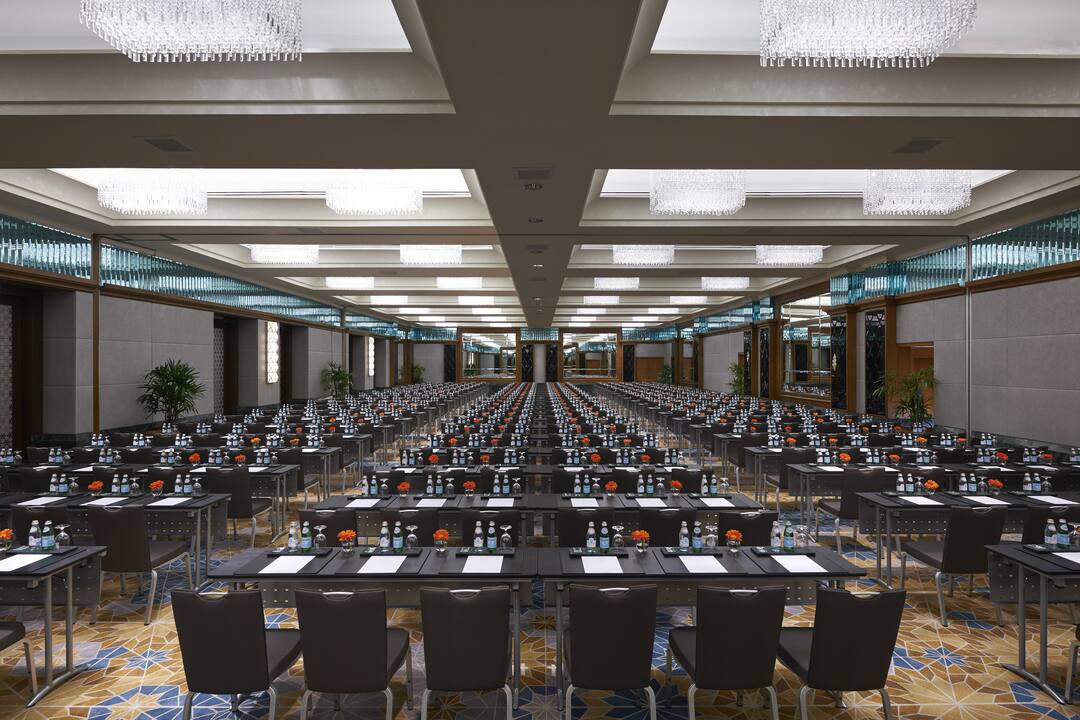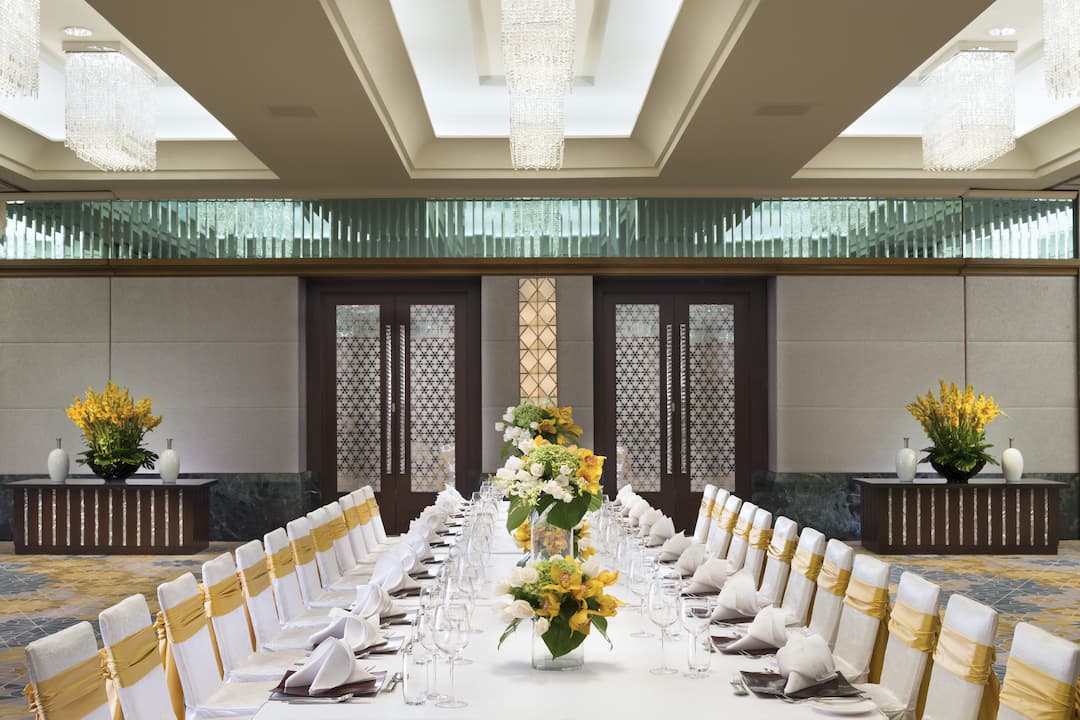 Grand Ballroom
Situated on the first floor and flooded with natural light, our vast ballroom is the largest pillar-less function space in Kuala Lumpur. With a dramatic eight-metre high ceiling and glass panels overlooking the green park, it is large enough to hold a Boeing 747. The ballroom can also be divided into two separate rooms, Emerald and Sapphire. A stunning foyer offers magnificent views over the park and space for cocktail receptions.
Diamond Ballroom
Situated on our lobby level, the Diamond Ballroom features plush carpets, wood panelling and dramatic chandeliers, as well as a reception area overlooking the lobby and a separate entrance for VIPs. The ballroom can also be divided into three smaller rooms: Jade, Opal and Pearl.
Meeting Rooms
Our 11 meeting rooms all offer direct lift access from both the lobby and car park. Crystal is our largest room, featuring wood panelling, plush carpets and a generous foyer area. Our five Parkview rooms overlook KLCC Park, while our six smaller Onyx rooms are ideal for breakout sessions or executive dining.
Room specifications
FUNCTION ROOMS
FLOOR PLANS
AREA 
sqm
BANQUET
CLASSROOM
THEATRE
BOARDROOM
U-SHAPE
Grand Ballroom
View
2,025 
1,800
1,600
2,400
--
--
Emerald Room
View
844 
600
500
900
--
110
Sapphire Room
View
1,181 
900
900
1300
--
150
Grand Ballroom Foyer
View
741 
--
--
--
--
--
Diamond Ballroom
View
535 
360
350
550
--
70
Opal Room
View
171 
120
100
175
56
56
Jade Room
View
171 
120
100
175
56
56
Pearl Room
View
171 
120
100
175
56
56
Diamond Ballroom Foyer
View
364 
--
--
--
--
--
Topaz Room
View
200 
120
144
224
42
51
Crystal Room
View
240 
120
180
320
42
57
Amber Room
View
124 
60
90
160
30
33
Quartz Room
View
116 
60
80
140
30
33
Citrine Room
View
125 
60
108
192
30
33
Jasper Room
View
67 
30
48
80
18
21
Peridot Room
View
58 
20
48
80
18
15
Onyx Room
View
31 
20
24
60
18
15
Parkview 1 
View
113 
70
72
70
36
32
Parkview 2 
View
92 
50
45
50
18
26
Parkview 3 
View
80 
40
24
30
12
14
Level 2 Foyer
View
645 
--
--
--
--
--
Boardroom 1 
View
50 
--
--
--
12
--
Boardroom 2 
View
16 
--
--
--
8
--