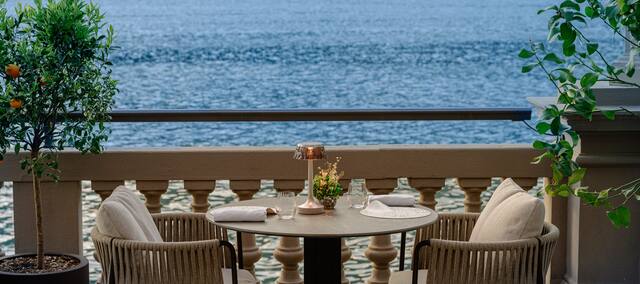 L˜ARIA
Chef Massimiliano Blasone's innovative approach to cooking is reflected in the layout of the menu: created to offer a more flexible way to enjoy food, dishes are not served in any particular order, taking diners on a gastronomic journey around the world.
Delivering authentic traditional flavours that reflect his international outlook, Chef Blasone's cuisine combines the best of Italian and Japanese cooking, taking ingredients and elements from both cultures.
Chef Blasone makes use of the finest ingredients available, with produce carefully sourced from trusted producers. Fish plays a key role, with fish and seafood sourced from throughout Italy and beyond. He carefully selects the best produce from around the world, using his knowledge of ingredients and mastery of cooking techniques to enhance the natural flavours of the ingredients.