Lake Como
Fitness & Wellness
Fitness & Wellness
Stay active with our pools, state-of-the-art fitness equipment and range of classes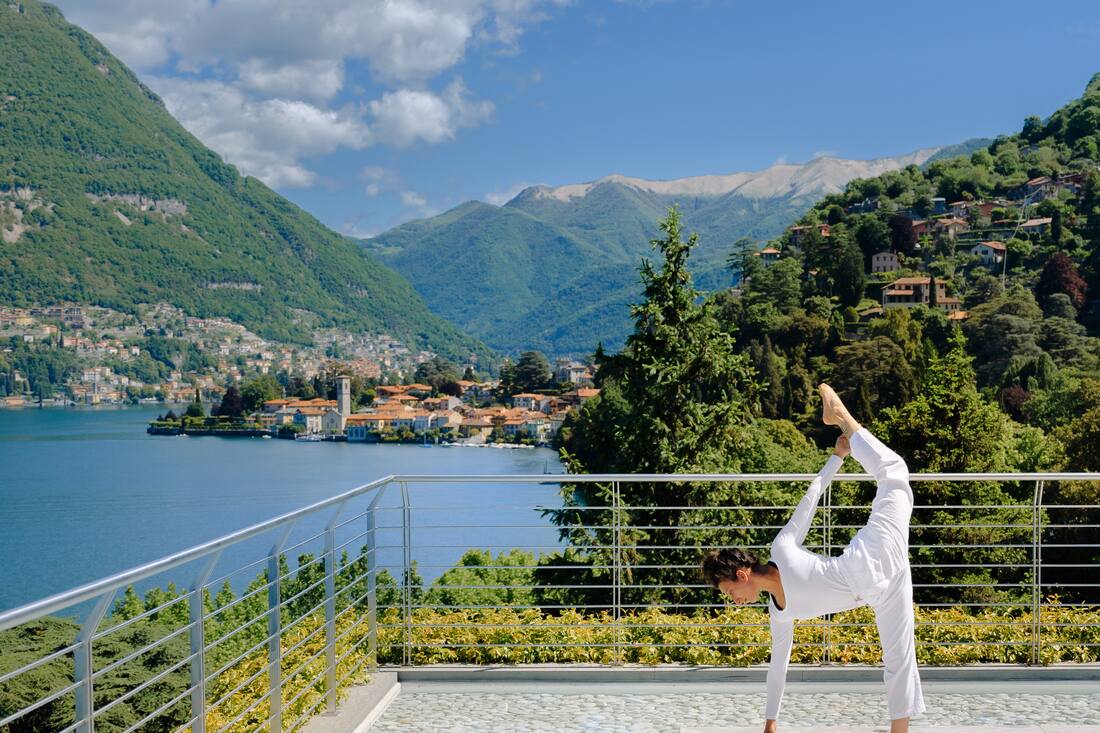 Fitness Centre
The Fitness Centre is equipped with latest generation of Technogym equipment, with treadmills and cardiovascular equipment that provide the perfect workout.
Personal Training, Jogging and Hiking
Guests can enjoy a scenic jogging route winding through the resort's leafy botanical park, while the wider area also offers some fine hiking trails commanding panoramic views of Lake Como. Personal trainer, runner and hiker sessions can easily be arranged through the resort's dedicated team.
Yoga
At your request, we are able to arrange one-to-one yoga sessions with a recommended private instructor. Available for all levels of ability.
Special Activities
The lake area offers a wide array of sports and adventure activities, including climbing, fishing, golfing, parachuting, watersports and horse-riding, to name a few. A dedicated concierge team is available around the clock to arrange bespoke experiences for all resort's Guests.