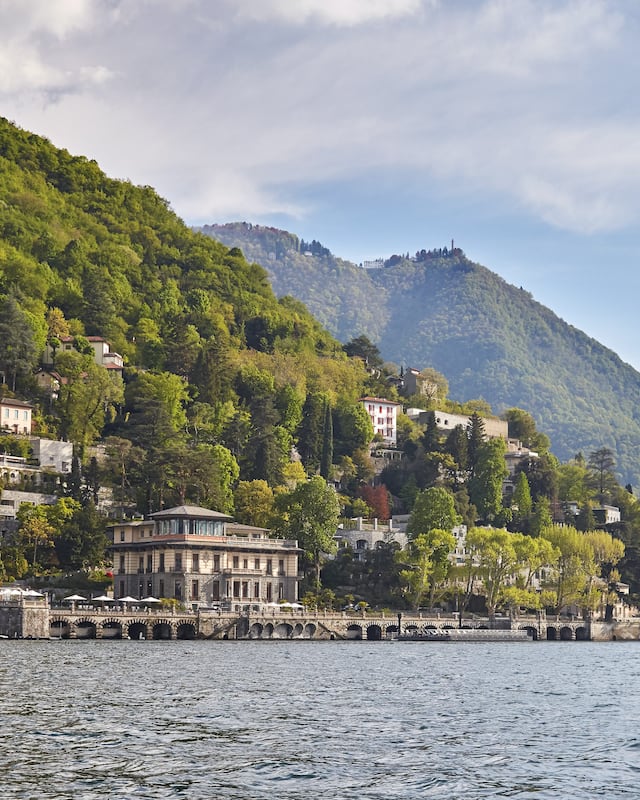 Lake Como
Facilities
Facilities
An exceptional setting for your exceptional event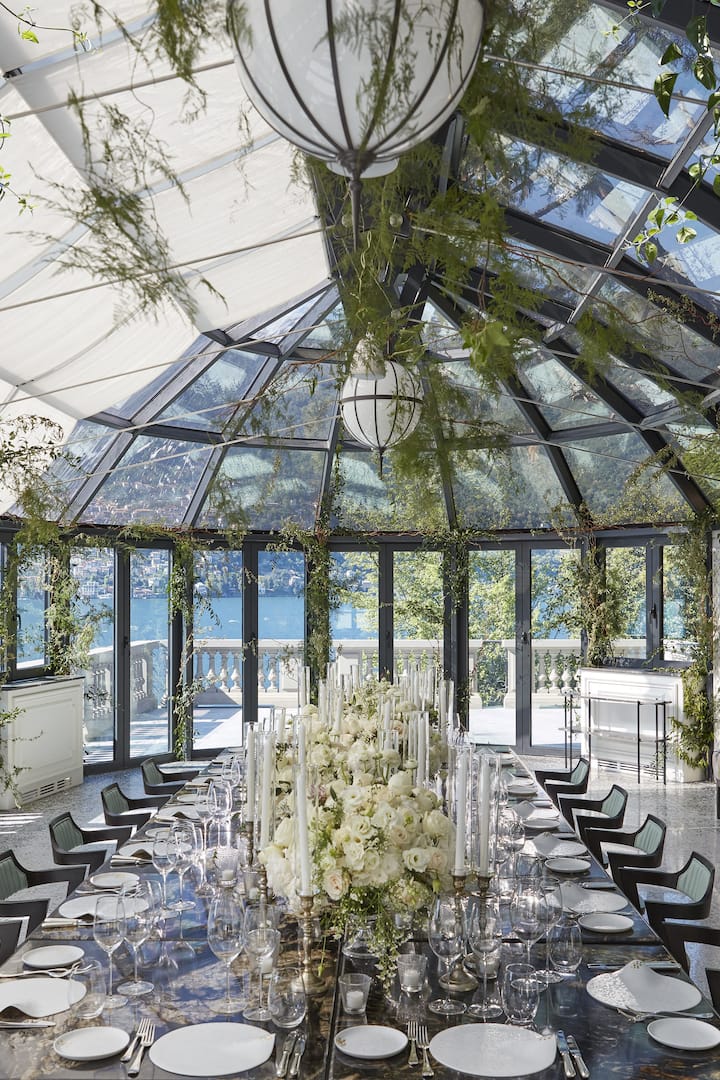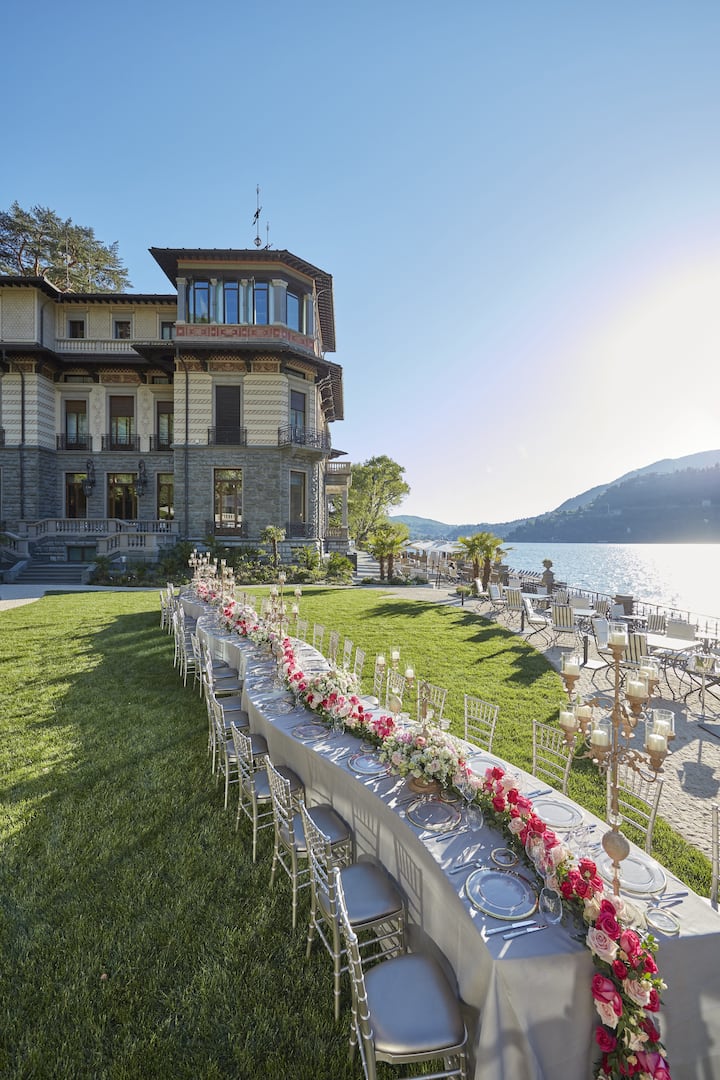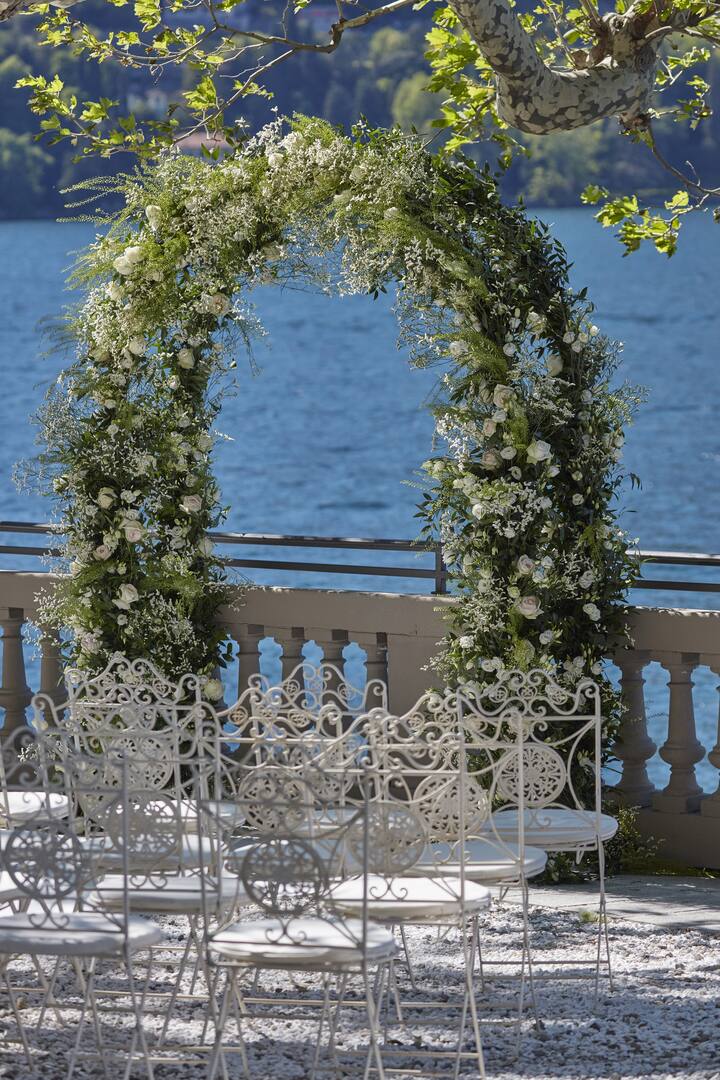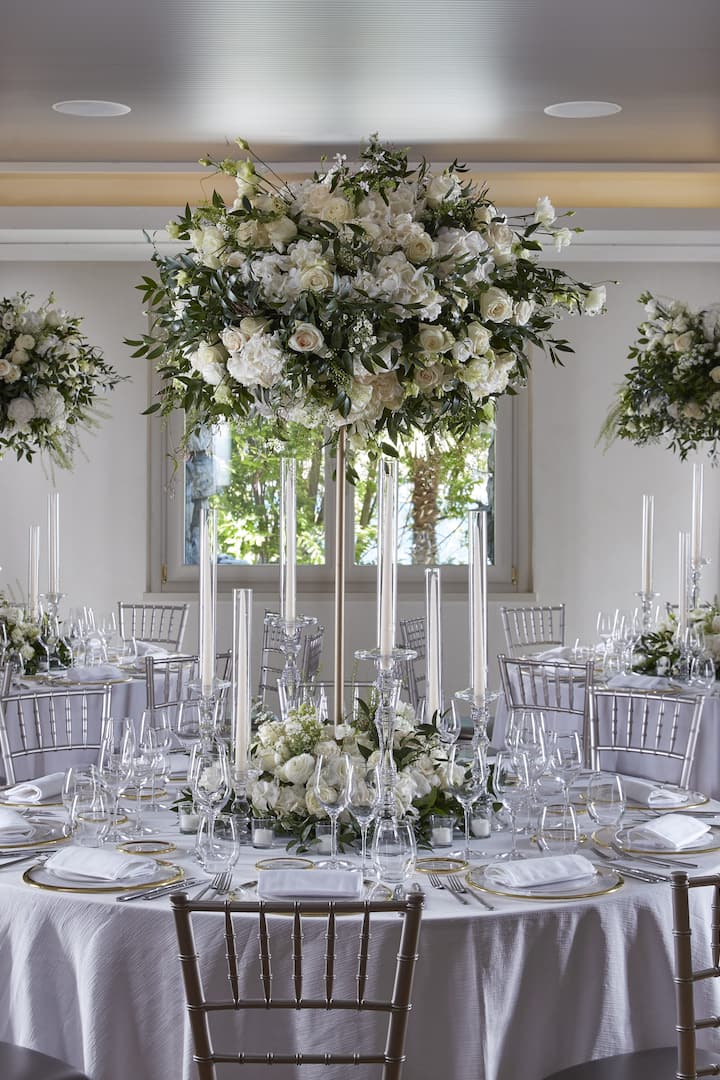 Function Rooms
Elegant and versatile, the four function rooms are named after Lake Como's most beautiful destinations: Blevio, Menaggio, Comacina and Bellagio. Nestled in the verdant botanical park in Villa della Quercia, one of the resort's nine villas that dot the grounds, the function rooms are equipped with state-of-the-art facilities.
Filled with natural light, three of the rooms look out towards the lake and can be divided into smaller spaces with retractable walls. A neutral colour scheme allows guests to personalise each of these intimate spaces to best suit their individual requirements.
The largest of the rooms is Bellagio, which holds up to 108 guests seated, while the smallest is Menaggio, which holds up to 72 guests seated. For added flexibility, the four versatile rooms can be combined to form Sala Lario, occupying a total area of 375 sqm, hosting over 280 guests.
The Greenhouse
Immersed in the verdant park, the Greenhouse is the perfect venue for lunch or dinner for up to 50 guests. Natural light floods in from all corners of the all-glass structure creating a bright space commanding lovely garden and lake views.
Amphitheatre
Immersed in the verdant botanical park that surrounds the hotel, the classically designed Amphitheatre is a wonderfully atmospheric spot on the lakefront to host wedding celebrations, private events and corporate functions. Holding up to 120 guests, the Amphitheatre benefits from natural shade thanks to its location beneath the canopies of ancient cedar trees.
The Lawn
Adjacent to historic Villa Roccabruna, the Lawn is the perfect venue to entertain up to 200 guests in style, all within the seclusion of the lush botanical park.
The Lawn provides an exclusive, private location for all manner of events, from cocktail parties to dinners under the stars. Marquees of all shapes and sizes can be customised to suit guests' preferences.
Villa del Lago
Spread out over four floors, spacious Villa del Lago is the perfect venue to host private events, from corporate parties to wedding receptions. Hosting up to 180 guests, the Villa is set within its own grounds, providing guests with plenty of privacy. Small to medium events, such as corporate meetings and intimate cocktail parties, can be hosted in the villa, with larger events held under a luxury marquee in the leafy garden, which offers sweeping views of the lake and the surrounding snow-capped mountains. The villa offers a prime spot to watch the sunset, thanks to its enviable location on the southeastern shore of the lake.
Additional areas
The floating pool deck and boat dock can be used for private events and transformed into enchanting settings for glamorous ceremonies and stylish cocktail functions. The spacious terrace of the Presidential Suite, with its own private pool, can also be an ideal backdrop for unforgettable events.