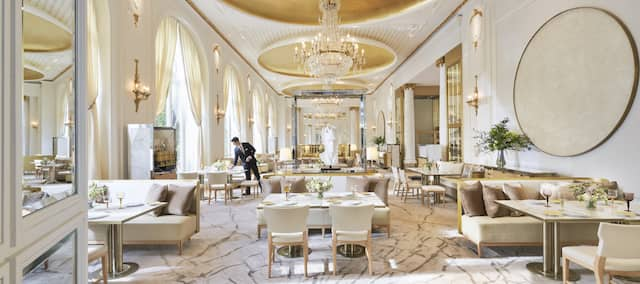 Deessa
Quique Dacosta
Celebrated for his culinary creativity, Chef Dacosta is one of the leading lights in the gastronomic world, renowned for melding innovation with tradition always with a unique beauty, and using local produce and cultural references as much as possible.
Quique Dacosta is a master of artistic culinary expression. Born in Jarandilla de la Vera, he began his professional career aged just 14, moving to work at the restaurant he now owns, El Poblet, in 1988. Under his leadership, different culinary styles were combined to create a new Valencian cuisine inspired by both the local surroundings and cuisines from other countries.
The restaurant, now known as Quique Dacosta Restaurante in Denia, has held three Michelin stars since 2012 and regularly receives accolades such as 'Best Restaurant in Europe'.
Using his trademark passion, Quique Dacosta will ensure Mandarin Oriental Ritz, Madrid continues to be one of the most exciting gastronomic destinations in Spain by showcasing his unique talents in the stunning surroundings of the city's most iconic hotel.
Closed in August and public holidays

1 - 5pm (Tue, Thu, Fri, Sat)
(Last Seating at 2:30pm)

8 - midnight (Tue-Sat)
(Last Seating at 9pm)