Deessa
Exciting, innovative and full of flavour
Deessa is the cornerstone of my project for the Mandarin Oriental Ritz, Madrid. Here, we offer some of the most celebrated dishes of my professional career, which led to me achieving three Michelin stars, as well as other wonderful dishes created together with Ricard Tobella, the restaurant's head chef.
We have aimed to design a menu full of beauty, sensuality and aromas, where the star of the show is the produce and its seasonality. One of our core values is working with local producers, who help us to get as close to excellence as possible.
The essence of Deessa is the tasting menu, which tells a story of both earth and sea: a gastronomic tale with a beginning and perhaps an end. We hope that when you are finished, you will want to know more.
This is without doubt the most ambitious, seductive and coveted space at the Mandarin Oriental Ritz, Madrid. It's where magic happens, where anything is possible and dreams come true, including those of myself and my team: we wish simply to cook for you and fulfil your culinary fantasies.
Welcome to our most singular realm. Welcome to Deessa.
Closed in August and public holidays

1 - 5pm (Tue, Thu, Fri, Sat)
(Last Seating at 2:30pm)

8 - midnight (Tue-Sat)
(Last Seating at 9pm)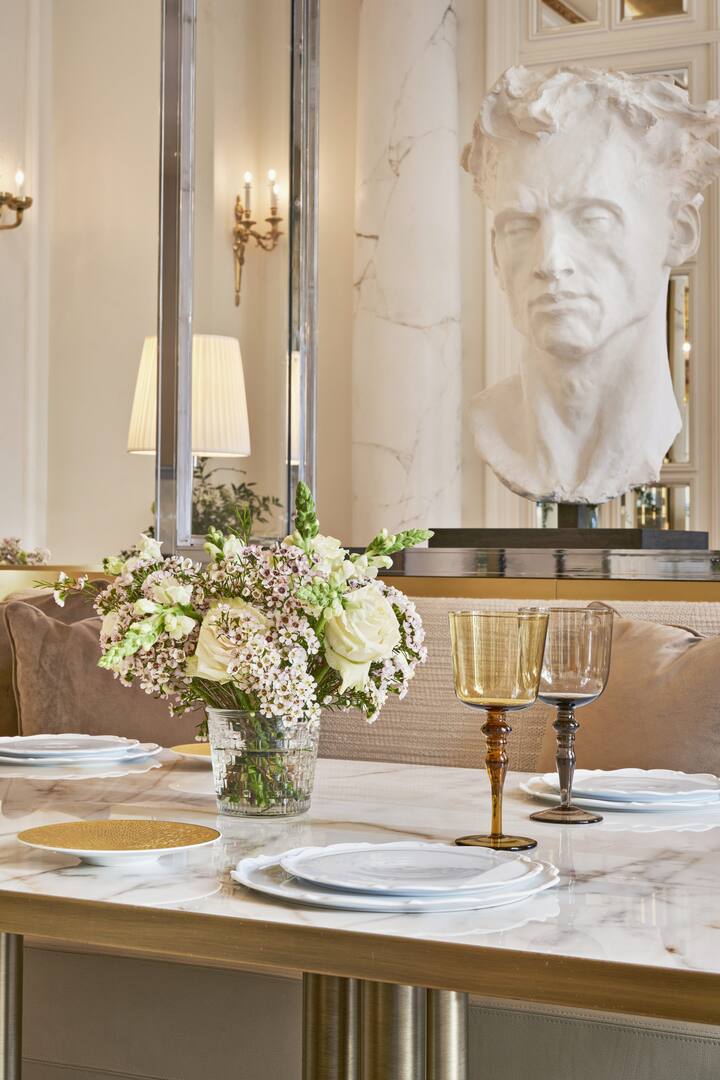 Contemporary
Menu Highlights
Béarnaise sauce of trout roe
Caviar and fish roe selection
The enchanted forest
*Please note that all menus are for reference only. The items are subject to seasonal changes and their availability.