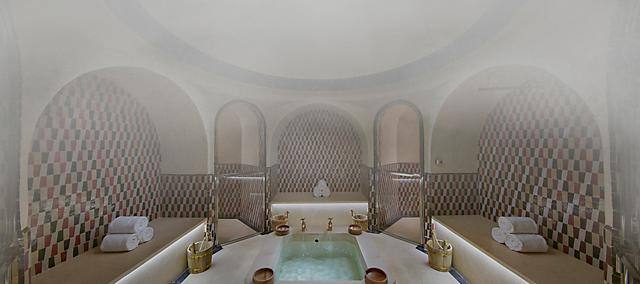 Marrakech
Hammam
Hammam
The hammam has been at the heart of Moroccan culture for centuries. More than just a place of physical cleansing, it combines socialising with friends with a deeply relaxing and soothing experience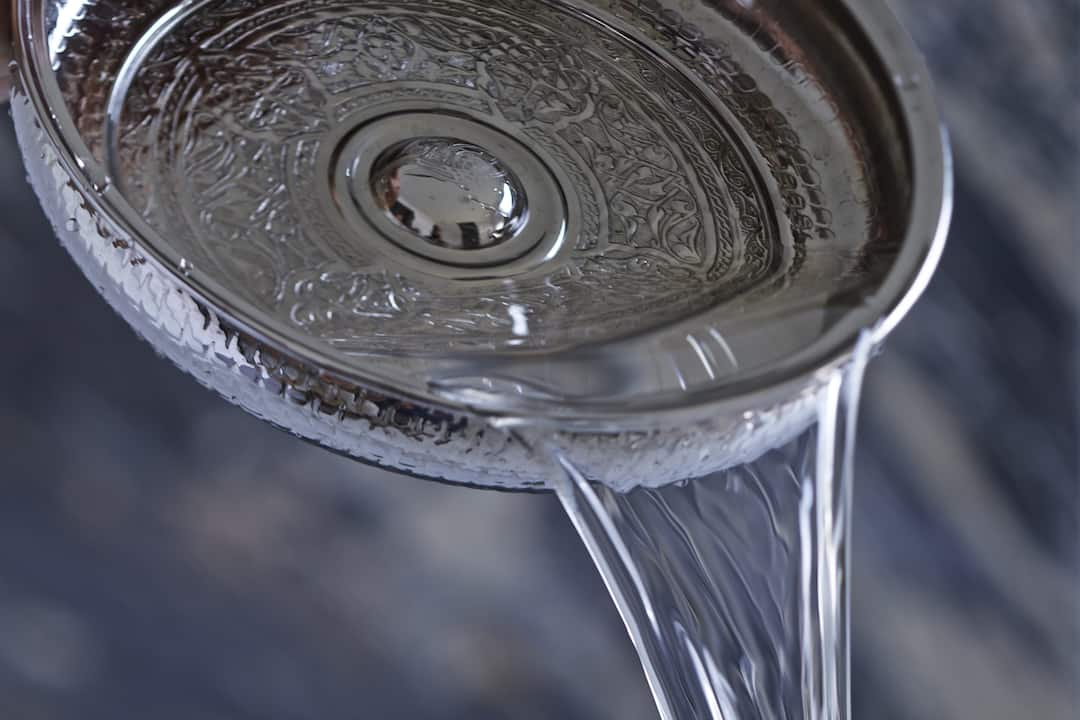 Hammam is used by Moroccans at least once a week for a ritual-based body treatment involving steaming, scrubbing, hair washing and the massageing of skin until it glows. Our hammam is a modern homage to the sensual, centuries-old practice of purification. A study in heat and renewal, it combines body detoxification and steam treatments, all conducted within an atmosphere of deep, grounding warmth. After the body is exfoliated, the skin feels wonderfully soft, while the mind and spirit enjoys an enhanced sense of deep relaxation and rejuvenation, with stress and anxiety just slipping away. 
Following the Hammam ritual, guests are invited to restore and balance their fluid levels with traditional Moroccan refreshments including Moroccan green tea, milk with orange blossom and dates, served in our relaxing lounge area.
A traditional Moroccan experience
Bridal Hammam Ritual by marocMaroc
| | |
| --- | --- |
| DURATION | 4 h |
| PRICE | MAD 8,400 - for seven people including the bride |
Discover the ancestral rituals of the Moroccan bridal Hammam. An authentic ceremony celebrating the beginning of a new journey. Marital life!
Bride welcoming ceremony (traditional 'youyous', songs, candles and flowers).
Hammam ceremony, including argan oil hair treatment (All seven people).
Tea ritual (All seven people).
Bridal massage (For the bride only).
Access to The Spa facilities for the bridesmaids.
Manicures and pedicures (For the bride only).
Nail polish (All seven people).
For more information, please contact us at +212 5 24 29 88 94 or email momrk-spa@mohg.com.
Escape
| | |
| --- | --- |
| DURATION | 1 h |
| PRICE | MAD 1,200  |
Designed to revive the energy in the body and release tension. Using the unique marocMaroc products this treatment commences with an ultra-purifying exfoliation using the traditional Moroccan kessa massage glove combined with a detoxifying body scrub followed by a soothing soaping with orange blossom infused shower milk. The skin is left deeply cleansed and softened.
Traditional Hammam
| | |
| --- | --- |
| DURATION | 1 h 30 m |
| PRICE | MAD 1,600  |
The skin is cleansed using Moroccan black soap then exfoliated using a kessa glove. A unique body wrap is then applied to the skin, made from the Atlas Mountains' clay, aromatic medicinal plants and rose water. To complete the journey, nourishing argan oil is generously applied on the body.
Tangerine Delights
| | |
| --- | --- |
| DURATION | 2 h |
| PRICE | MAD 2,600  |
Using marocMaroc tangerine infused products, this hammam treatment has been created to sublimate the body, face and hair while taking you on a unique sensory journey. This ritual includes:
" Escape " hammam
Ceremonial marocMaroc full body massage
Please arrive at least 45 minutes prior to your hammam experience in order to allow time to be welcomed and get changed. We ask that you disclose any medical conditions including pregnancy and allergies, prior to your treatment.
Your experience within the Moroccan hammam will be a hot one with the hammam reaching temperatures of up to 50ºC. Please ensure that you are well-hydrated. If you suffer from any heat-related medical conditions, have mobility issues or trouble bending down, please let a member of our spa team know in advance, so we can accommodate you in one of our treatment rooms.
Due to the nature of the treatment, hammam experiences are not advised whilst you are on your menstrual cycle or if you are breastfeeding.
Within the private confines of the hammam, it is customary for women to remain topless during the ritual. However, if you would prefer to be covered up, we can provide you with a disposable bra and underwear.