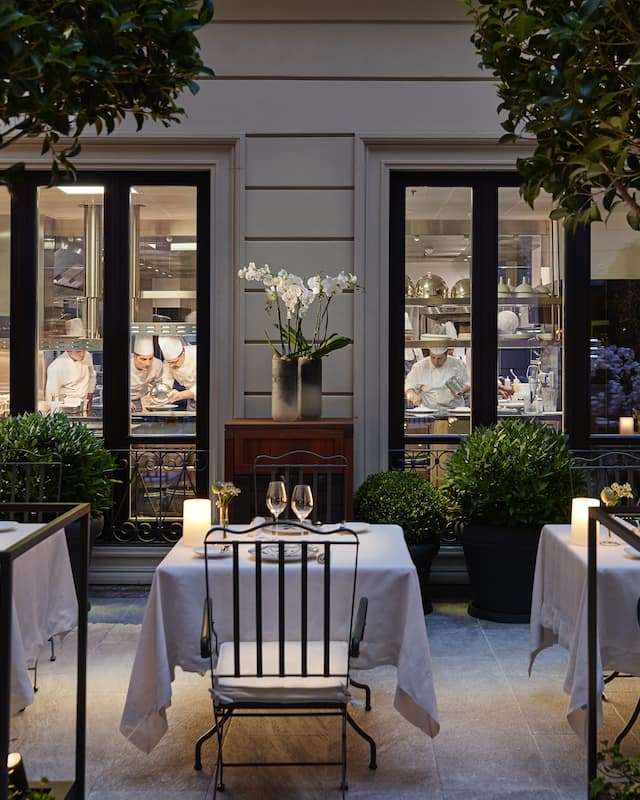 Seta
One of the most celebrated chefs in Italy, Antonio Guida has always been fascinated by the world of culinary alchemy. Having travelled extensively in Europe and Asia, chef Guida worked at various Michelin-starred restaurants including Pierre Gagnaire in Paris, Enoteca Pinchiorri in Florence and Don Alfonso on the Amalfi Coast, before joining La Terrazza Hotel Eden in Rome. After two years and having risen to the position of Chef de Cuisine, he joined Il Pellicano as Executive Chef in 2002, going on to win two Michelin stars in 2004 and 2010 for the restaurant.
Following 12 years at Il Pellicano, chef Guida was appointed Executive Chef at the new Mandarin Oriental in Milan, where he is now showcasing his culinary art in the gastronomic surroundings of one of Italy's greatest cities. Antonio Guida led the hotel's Seta restaurant to gain the first Michelin star in 2015, four months after opening, followed by the second Michelin star in 2016.
A great part of his success comes from the strong team he has put together. Executive Sous Chef Federico Dell'Omarino has been Guida's right-hand man since 2002, helping him further develop his ideas of innovative cuisine. Of equal importance is Pastry Chef Nicola Di Lena, who has been creating the perfect finale to the Antonio Guida's culinary itineraries since 2006.
12:30 - 2:30pm (Wed - Sat)
12:30 - 3pm (Sun)

7 - 9:30pm (Wed - Sat)
for In House Guests only

Mon & Tue / Temporarily closed