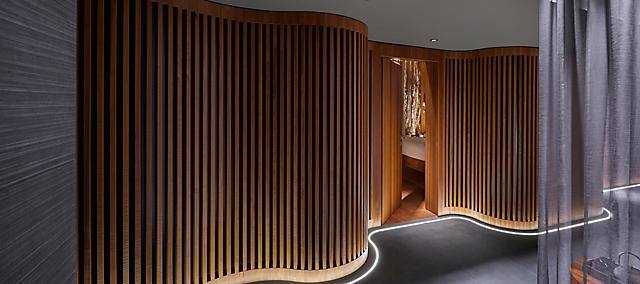 Milan
Resident Beauty & Wellness Spa Specialists
Resident Beauty & Wellness Spa Specialists
Our dedicated Spa Specialists tailor make wellness experiences just for you.
We offer a fully customisable treatment programme with a multidisciplinary approach to beauty and wellbeing by our expert practitioners.
Appointments available upon request; subject to availability
Resident Beauty & Wellness Spa Specialists
Paolo's approach to wellness centres on his understanding of how intricately the body and mind are connected. Expertly trained in different types of massage, from sport to ayurvedic, he specialises in advanced facial treatments by Biologique Recherche and in Deep Tissue, a truly effective therapeutic massage that helps to dissolve aches and strains, leaving you with new and positive energy.
Treatments available:
Facial treatments by Biologique Recherche
Deep Tissue
An expert in Hatha Yoga, Vinyasa, Yoga Therapy (with a focus on back care) and Ayurveda, Silvia has a deep understanding of how Yoga can help people in the everyday life. She studied both in Asia, where she lived for 10 years, and in New York City. Her Yoga & Meridians practice, based on a sequence that stimulates meridians and Chinese pressure points, is an out-of-the-ordinary yoga lesson perfect for finding inner balance.
Treatments available:
Yoga & Meridians
Plantation Yoga
Hatha Yoga
Vinyasa
Yoga Therapy
Lara takes a distinctive East-meets-West approach to wellness with a focus on women's health and wellbeing. A specialist in Foot Reflexology, her work centres on Traditional Chinese Medicine as well as Tuina Massage, a technique that employs attentive, tailored manipulations to correct the flow of energy throughout the body.
Treatments available:
Foot Reflexology
Tuina massage
Manuel combines years of experience at one of Milan's most iconic salons with a philosophy that "Mother Nature is never wrong". By carefully studying facial features and traits, he enhances individual beauty and is able to find the perfect cut and colour for everyone. He specialises in the henna colouring technique and is always attentive to sustainability.
Treatments available:
Haircut
Colouring
Haircare