Worldwide
The world's most romantic hotel suites
Romance is about escaping the ordinary. Hiding from the humdrum. Feeling like you've stepped into a fantasy life. Creating a seductive space is about much more than red roses and petals on the bed – it's about conjuring a feeling that makes your heart smile and your toes tingle. From pulse-quickening perches with knockout views, come-hither beds that you'll never want to leave, to nothing-is-too-much-trouble service – here Juliet Kinsman selects seven seductive stays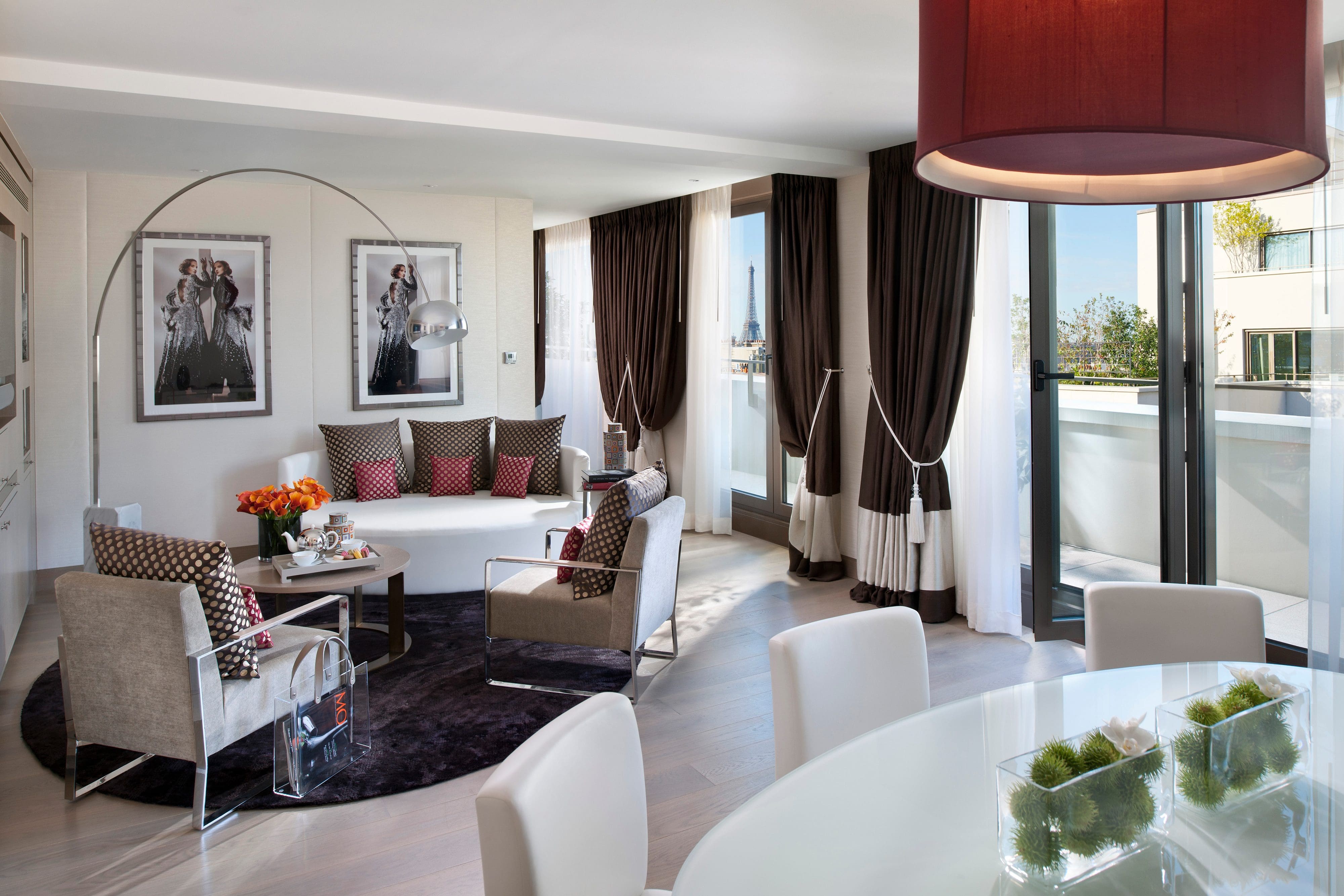 Panoramic Suite at Mandarin Oriental, Paris
This Art-Deco-inspired address on the Rue Saint Honoré is as rich in history as it is in elegance. Feel like 1950s' film stars in the City of Love, as you recreate your version of moments immortalised in arty black-and-white tableaus of yore. These suites are flooded with natural light and filled with specially commissioned artworks making them a favourite of fashionistas and gallerists who appreciate the finer things in life. Order in-room dining and sup Champagne on your terrace or balcony as the sun's rays are replaced by the city's twinkling lights.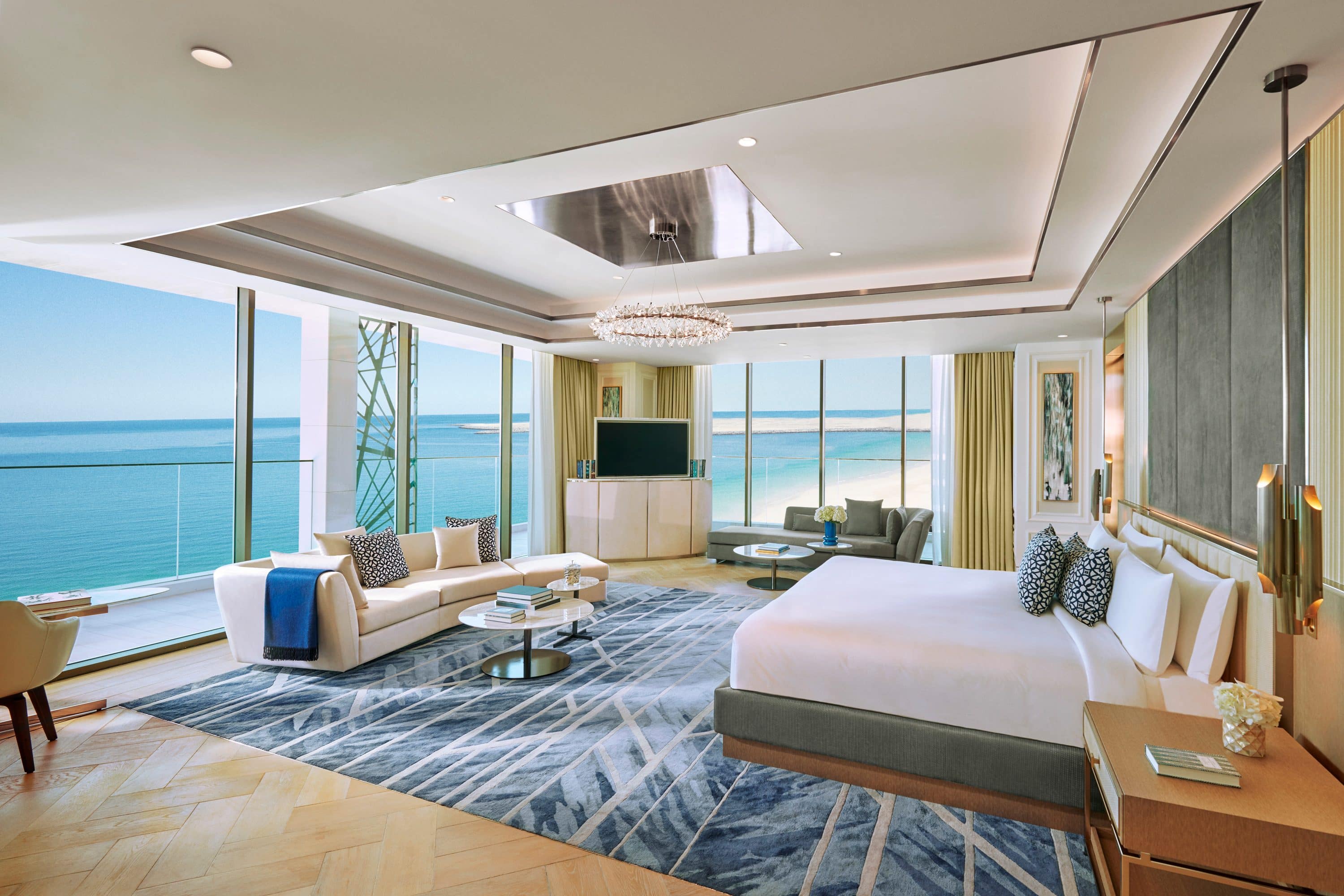 Royal Penthouse at Mandarin Oriental Jumeira, Dubai
In a city where all-out glamour rules, a stay at the Royal Penthouse at Mandarin Oriental Jumeira, Dubai has to be done. A private lift opens onto this split-level penthouse, where panoramic vistas from floor-to-ceiling windows mean you can watch the sunrise over the sea from your king-sized bed. A marble staircase leads up to a private roof terrace: get in-room dining but go al-fresco, with tantalising Portuguese small plates courtesy of Michelin-starred chef, José Avillez. If you can tear yourselves away from the suite (and with a 24-hour private butler, that may be a big if), relaxing in a private cabana on the beach is a must.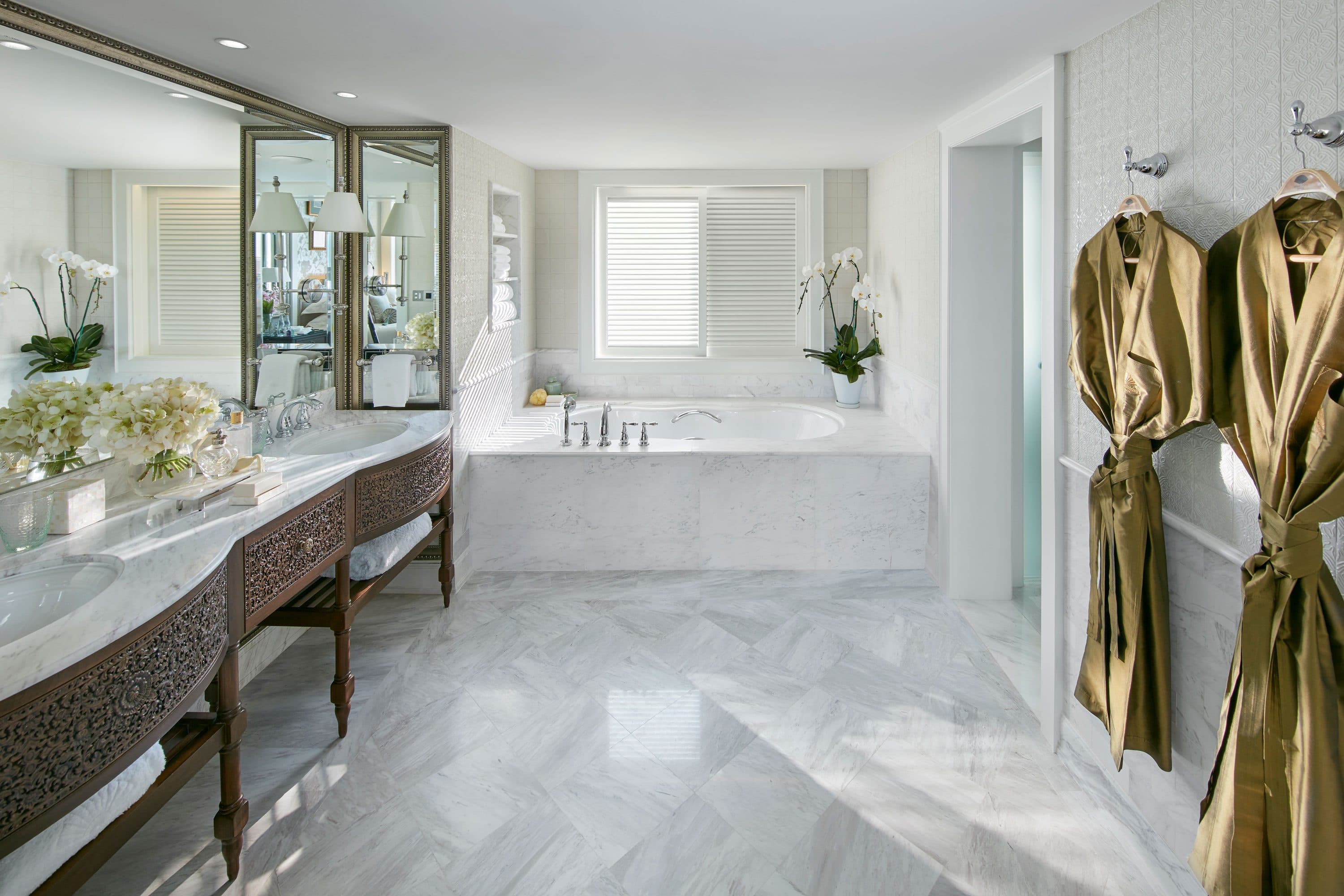 Chao Phraya Suite at Mandarin Oriental, Bangkok
Royal dignitaries stayed in this 145-year-old hotel when there wasn't room in the Royal Palace. The Garden Wing is as peaceful as can be and the Chao Phraya Suite combines floor-to-ceiling windows overlooking both the river and gardens, while colonial-inspired contemporary interior design adds a delightful nod to your Thai-capital coordinates. The bright and spacious suite also features a sprawling white-marble ensuite bathroom guaranteed to transport you far, far away from Bangkok's buzz.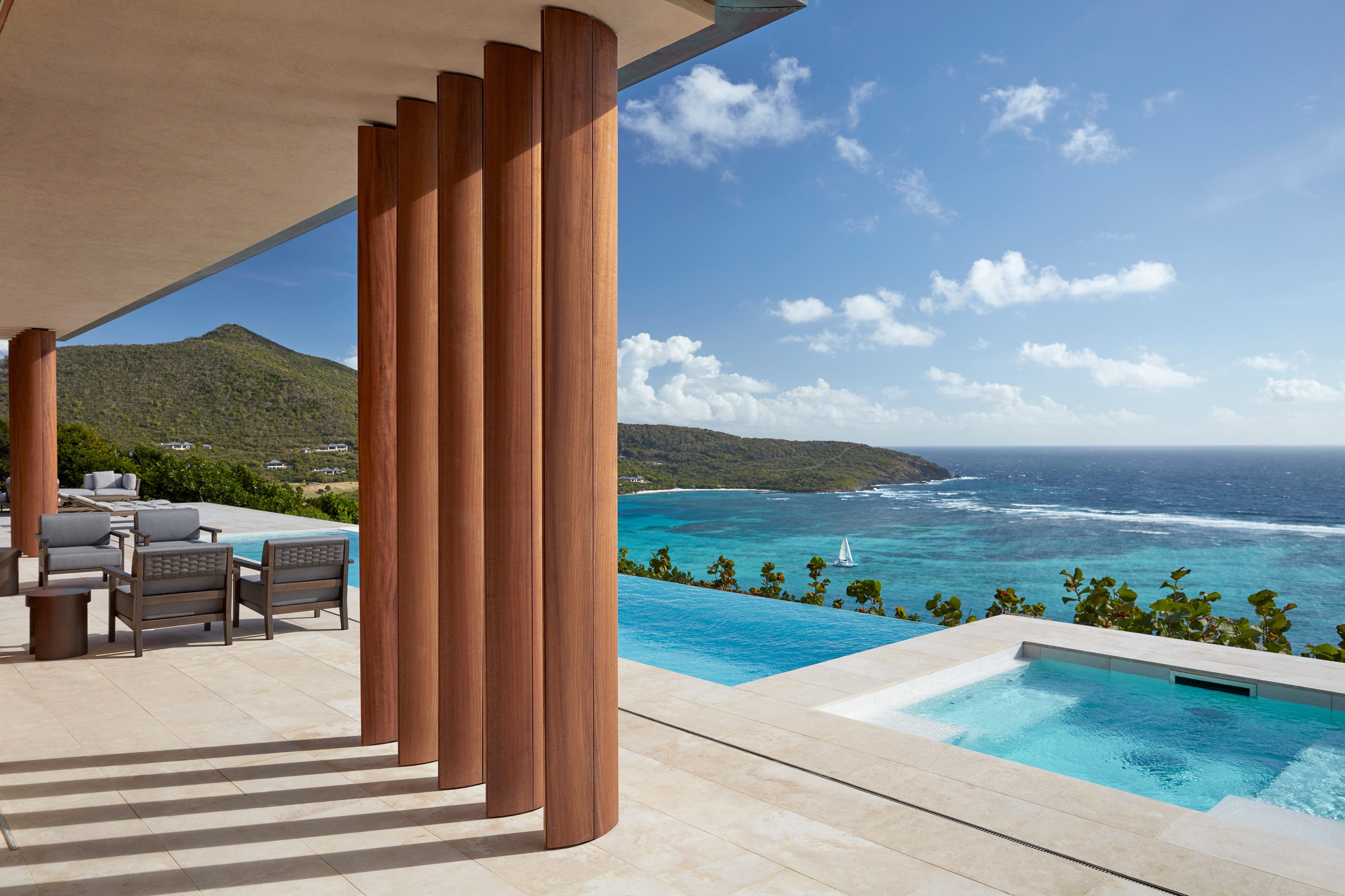 Patio Villa at Mandarin Oriental, Canouan
Step out onto pink powdery sands here on the exclusive island of Canouan in St Vincent and the Grenadines from these luxury Caribbean villas. Mandarin Oriental, Canouan's flawless Italian architecture blends sophisticated design with showcasing nature at its most beautiful — from the green, green hills to the blue bay beyond and its coral reef perfect for swimming, snorkelling, diving and sailing.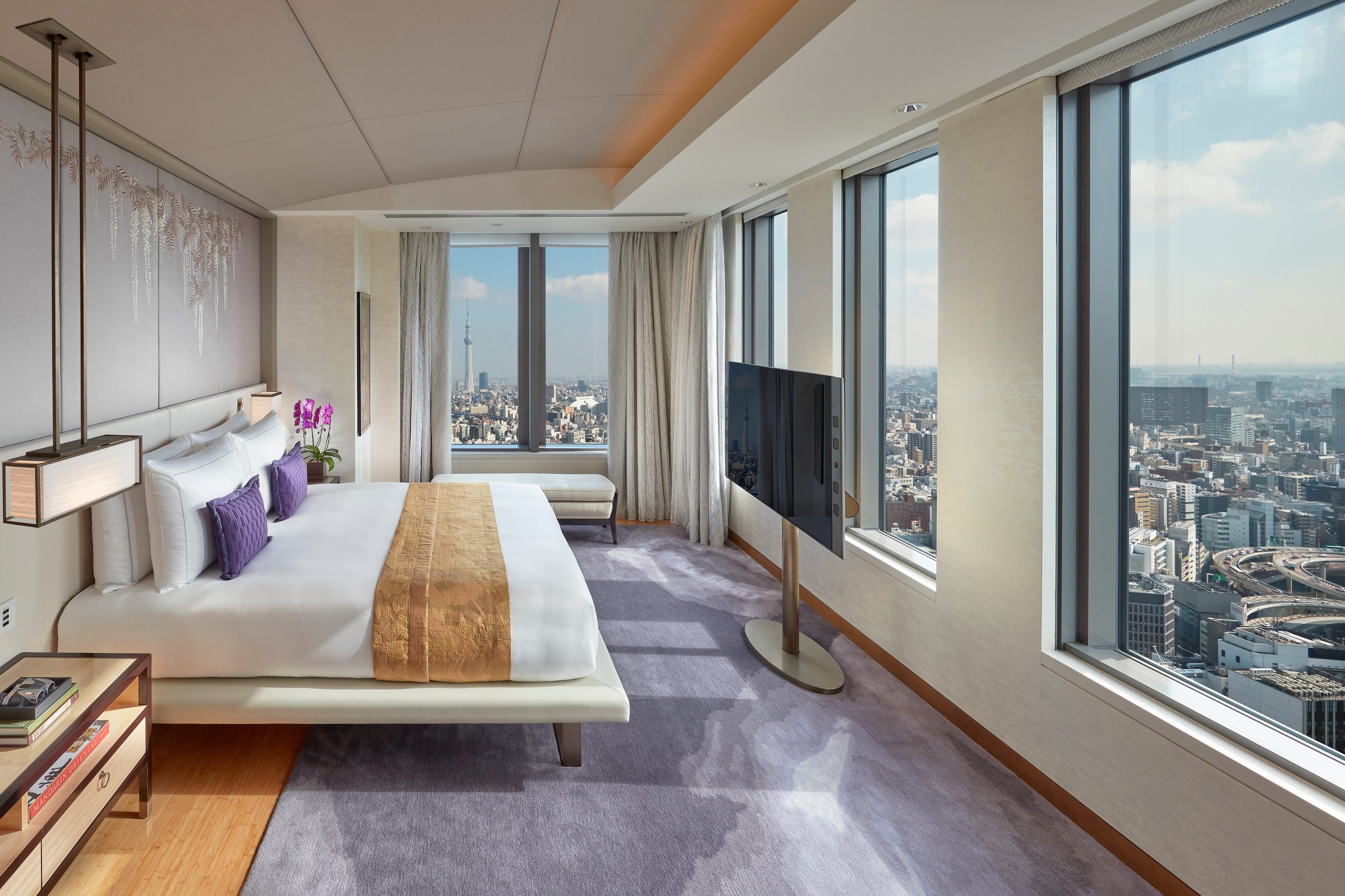 Mandarin Suite at Mandarin Oriental, Tokyo
It's perennially koyo and hanami in the 22 romance-stoking suites here in the Cesar Pelli-designed Nihonbashi Mitsui Tower in this culture-rich business district of the Japanese capital – thanks to a design overhaul that saw textile designer Reiko Sudo working her magic together with the artful eye of creative director Ryu Kosaka. For a view of Mount Fuji, choose a guest room facing west. Woods and water is still the nature-loving interiors theme of the cityscape-view upper floors of Mandarin Oriental, Tokyo, with a contemporary take on the traditional 'flower shower' print revived in the restyled furnishings. Here the sense-stimulating season-saluting spaces showcase golden autumn colours alongside wisteria and cherry-blossom blooms evoking Japan's iconic springtime scenes.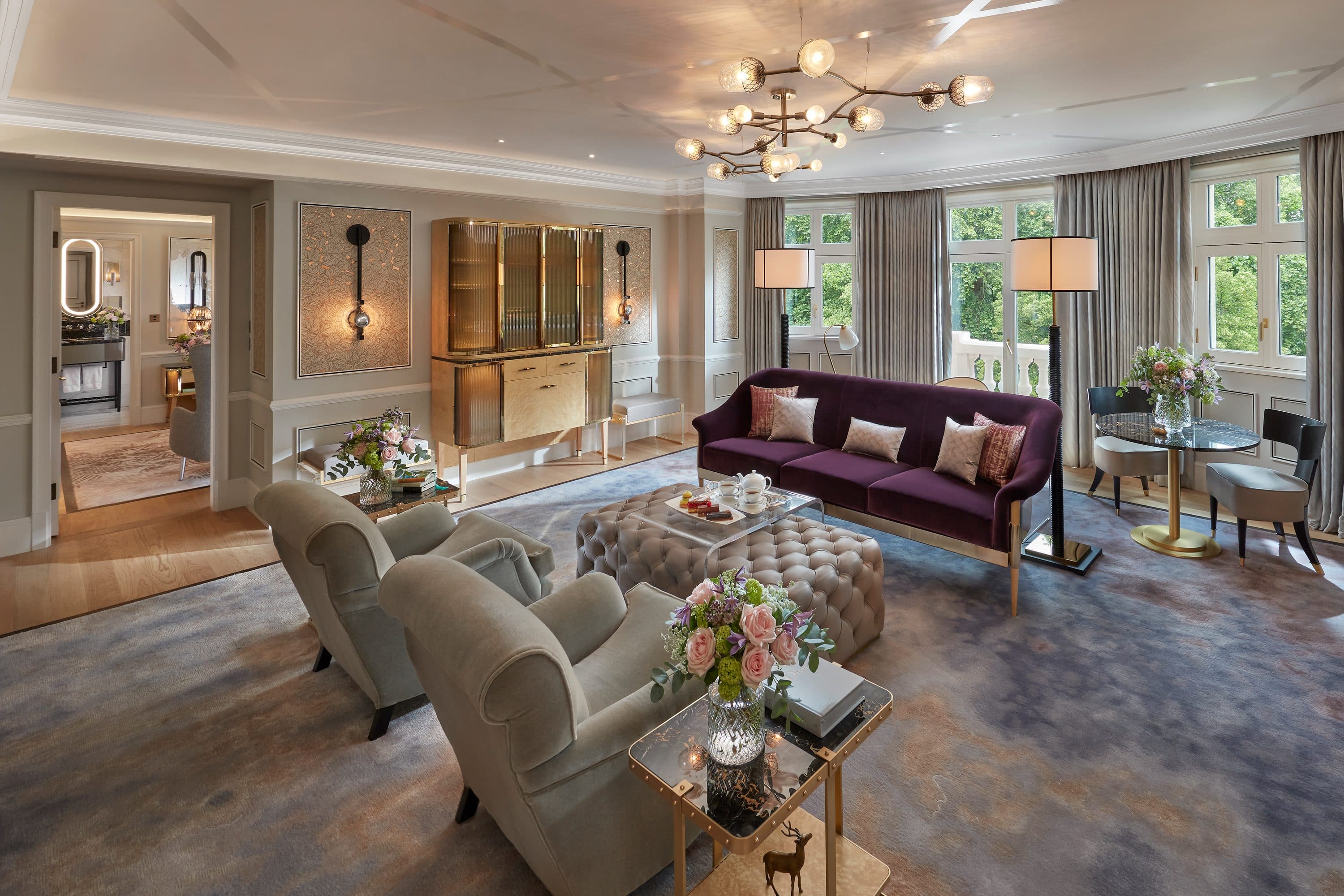 Hyde Park Suite at Mandarin Oriental Hyde Park, London
Views over a Grade I-listed green space, open fireplace, spacious salon with a private library – consider the Golden Age of Travel evoked to perfection. Chandeliers, silk wall coverings, leather-topped desks and Greek-marble bathrooms are among the tactile touches in Joyce Wang's considered interiors in this suite. With all the suites at Mandarin Oriental Hyde Park, London, you'll be able to celebrate Valentine's any time of the year. Siren calls come from Dinner by Heston Blumenthal and The Spa with its 17-metre swimming pool.