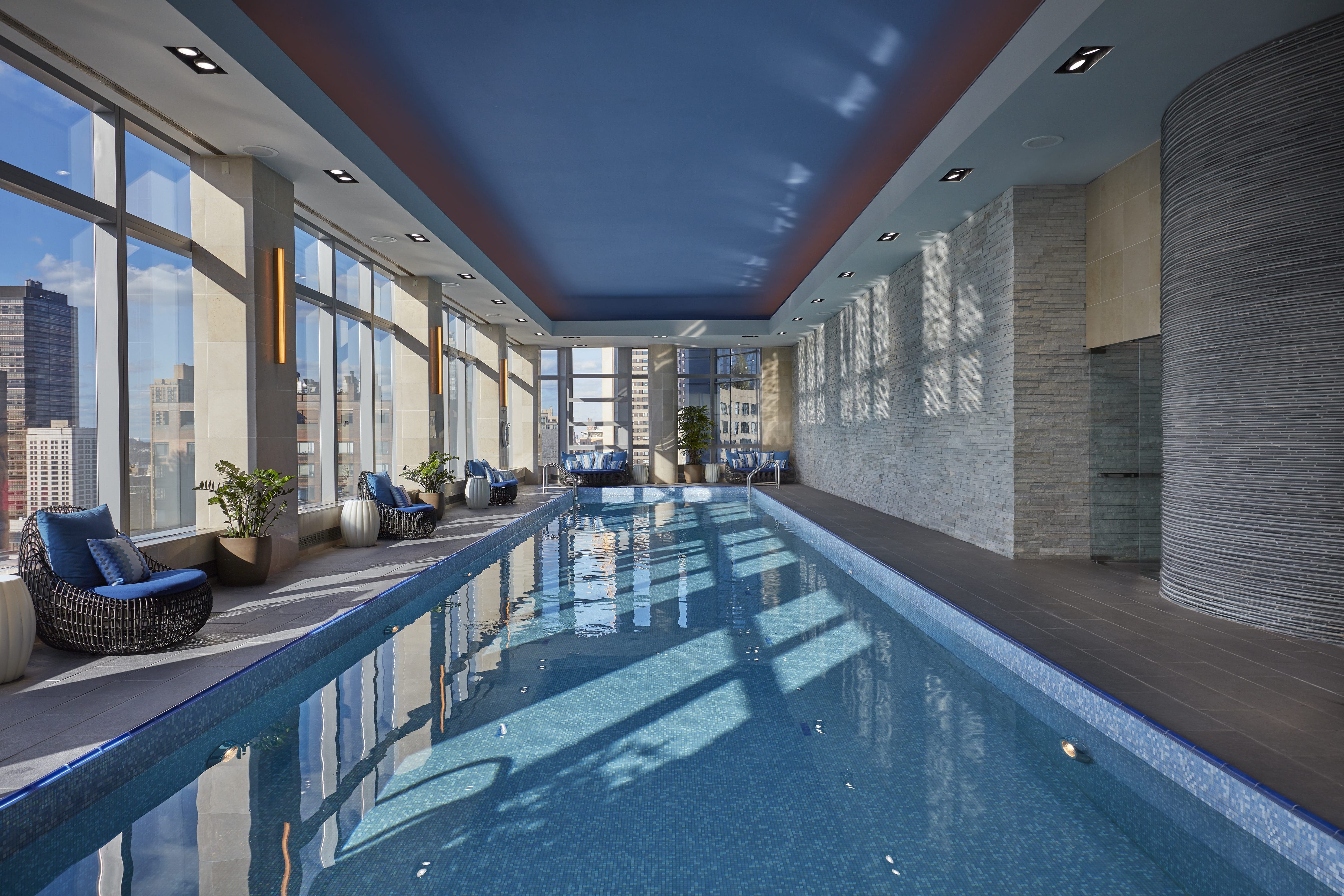 New York
Fitness & Wellness
Fitness & Wellness
Experience a healthy way to enjoy New York by making the most of our leisure facilities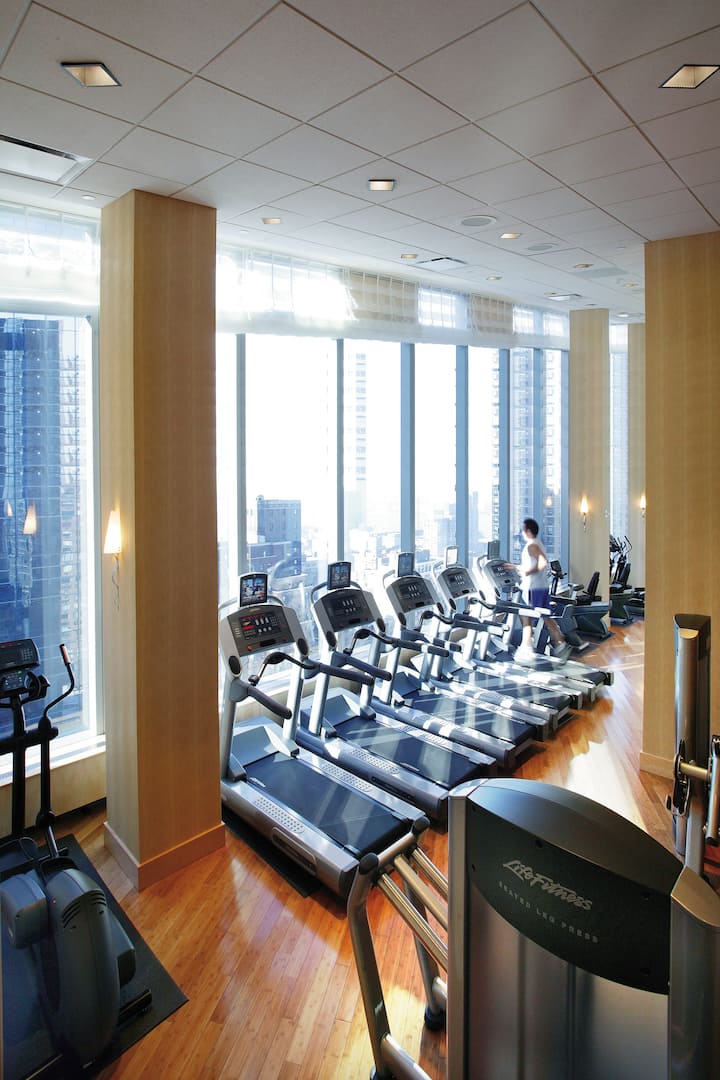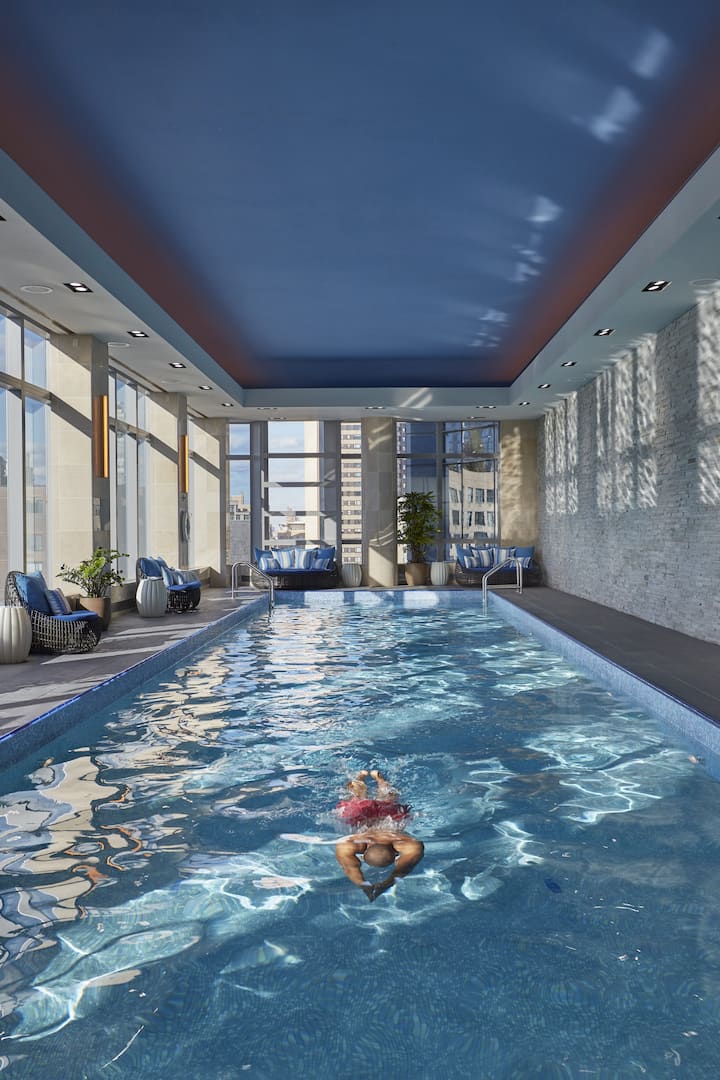 People work hard and play hard in New York, so when it comes to leisure, we accommodate everyone's interests.
Fitness centre*
Our state-of-the-art fitness centre has cardiovascular and weight training equipment for all levels accompanied by wonderful views of the New York skyline.
Lap pool*
Flooded with natural daylight, our 75-foot lap pool enjoys spectacular views over the Hudson River.
Jogging
With 843-acres of space, Central Park is one of the world's most popular places to run. One-on-one trainers can be arranged to take you on your jog by contacting The Spa or if you prefer to enjoy a self-guided run, please ask our concierge for a map.
Spa retail
We offer a unique selection of gifts and essentials. Take home an evocative reminder of our spa with fragrances, lotions and candles. Our exclusive Signature products relate to specific Chinese elements and address the balance needs of the individual.
Announcement 
*Please note that the Fitness Centre and Swimming Pool are exclusively for hotel guests and residents.
Achieve peak wellness and fitness performance with
Unparalleled facilities and programs
Personal Training - 1 hour – USD 150
Achieve your fitness and exercise goals – weight loss, improved fitness, strength gains, improved endurance or a change in lifestyle – our professional fitness instructors will work with you, one-on-one, to design a program that will fit your needs.
Hatha Yoga - 50 / 80 minutes – USD 150 / 250
Hatha Yoga takes a calming, restorative, therapeutic approach to yoga and is appropriate for all skill sets. Hatha Yoga focuses on holding supported poses for longer periods of time, allowing individuals to enjoy a meditative relaxation and observe the gradual openings of tight areas of the body, corresponding to your chakras. Hatha Yoga will help to bring your yin energy into balance.
Vinyasa Yoga - 50 / 80 minutes – USD 150 / 250
Vinyasa, a high-energy, core-strengthening yoga is all about flow, where one pose transitions smoothly into the next and each breath accentuates the connection between mind and body. Vinyasa Yoga will improve your flexibility, focus your mind, tone your body and help to bring your yang energy into balance.
Meditation And Visualization - 50 minutes – USD 150
Take time to experience the ultimate in relaxation. Learn the art of healthy breathing, while you increase your energy levels, improve circulation, lower blood pressure and feel everyday stress and anxiety gently float away.
Reiki - 50 minutes – USD 150
Two Japanese words Rei and Ki meaning "spiritually guided" and "life force energy." Reiki is energy healing for relaxation and stress reduction. Our Reiki Master will use light touch to help your body heal itself. Pain, stress and tension melt away as Reiki energy is shared in a safe, healing way that soothes, nourishes and relaxes you from head-to-toe.