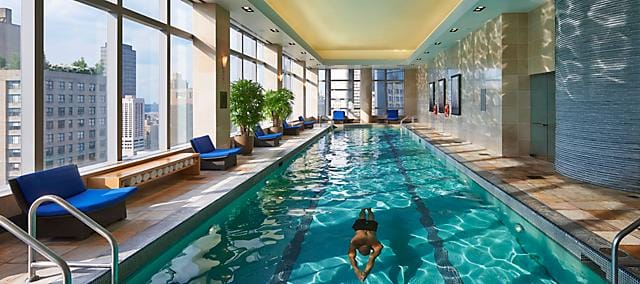 New York
Fitness & Wellness
Experience a healthy way to enjoy New York by making the most of our leisure facilities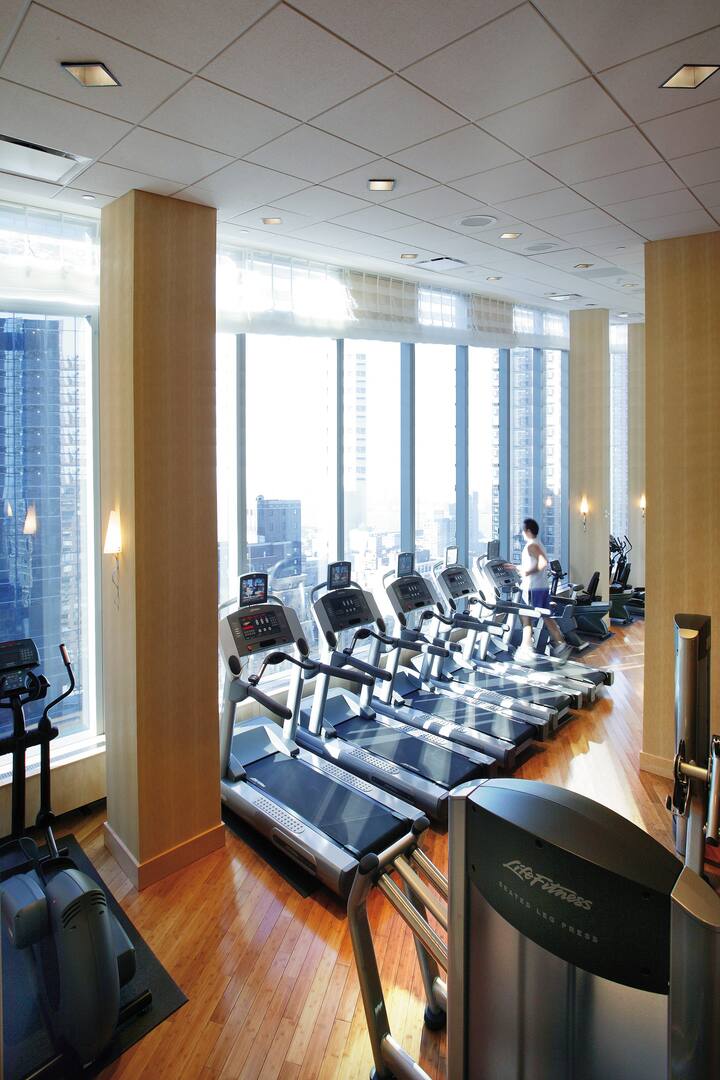 People work hard and play hard in New York, so when it comes to leisure, we accommodate everyone's interests.
Fitness centre
Our state-of-the-art fitness center has cardiovascular and weight training equipment for all levels accompanied by wonderful views of the New York skyline. We also have a sauna for you to relax in after you work out.
Lap pool
Flooded with natural daylight, our 75-foot lap pool enjoys spectacular views over the Hudson River.
Yoga
Offering a unique combination of exercises that increase flexibility in your body and rejuvenate your mind and spirit, yoga is the ideal pastime for guests looking to relax. Focus is a key element, which is why our one-to-one classes in the privacy of your room are an ideal approach. Various class types and levels are offered and can be tailored to each guest depending on their needs. Please contact The Spa for details.
Jogging
With 843-acres of space, Central Park is one of the world's most popular places to run. One-on-one trainers can be arranged to take you on your jog by contacting The Spa or if you prefer to enjoy a self-guided run, please ask our concierge for a map.
Spa retail
We offer a unique selection of gifts and essentials. Take home an evocative reminder of our spa with fragrances, lotions and candles. Our exclusive Signature products relate to specific Chinese elements and address the balance needs of the individual.