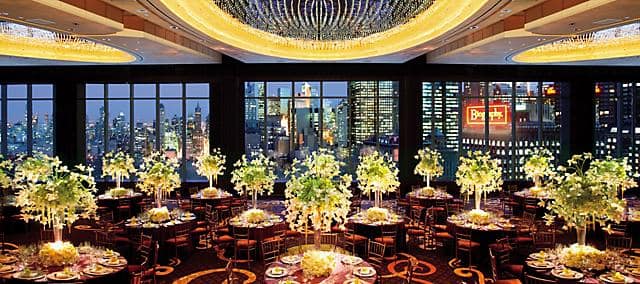 New York
Facilities
Facilities
Very special rooms for very special occasions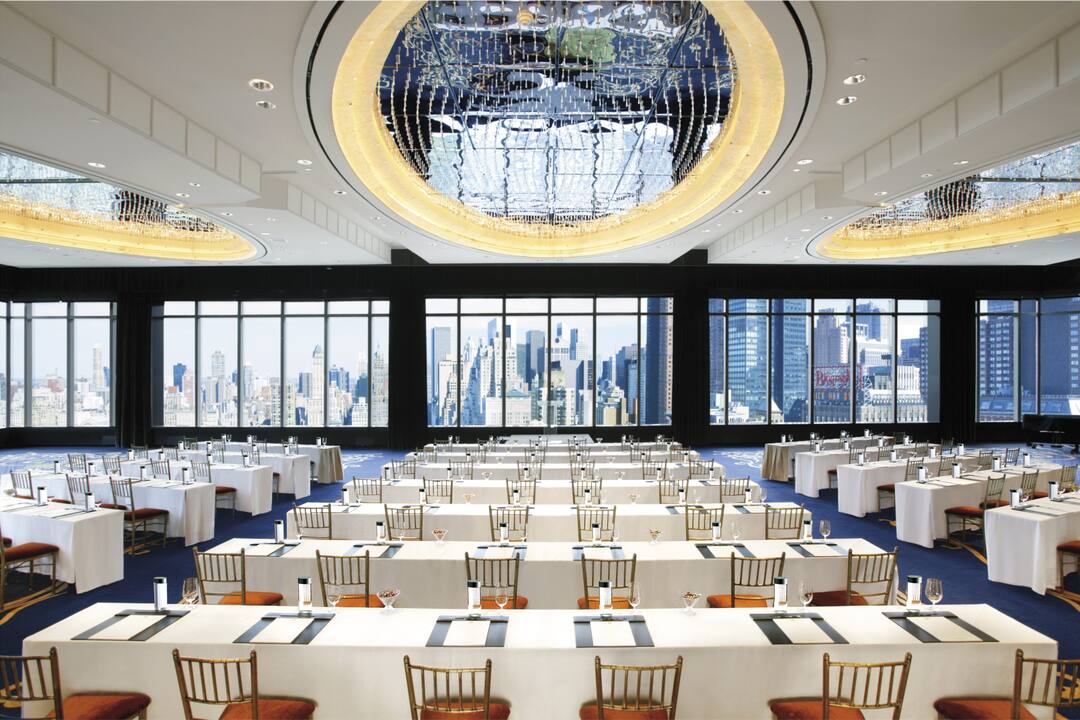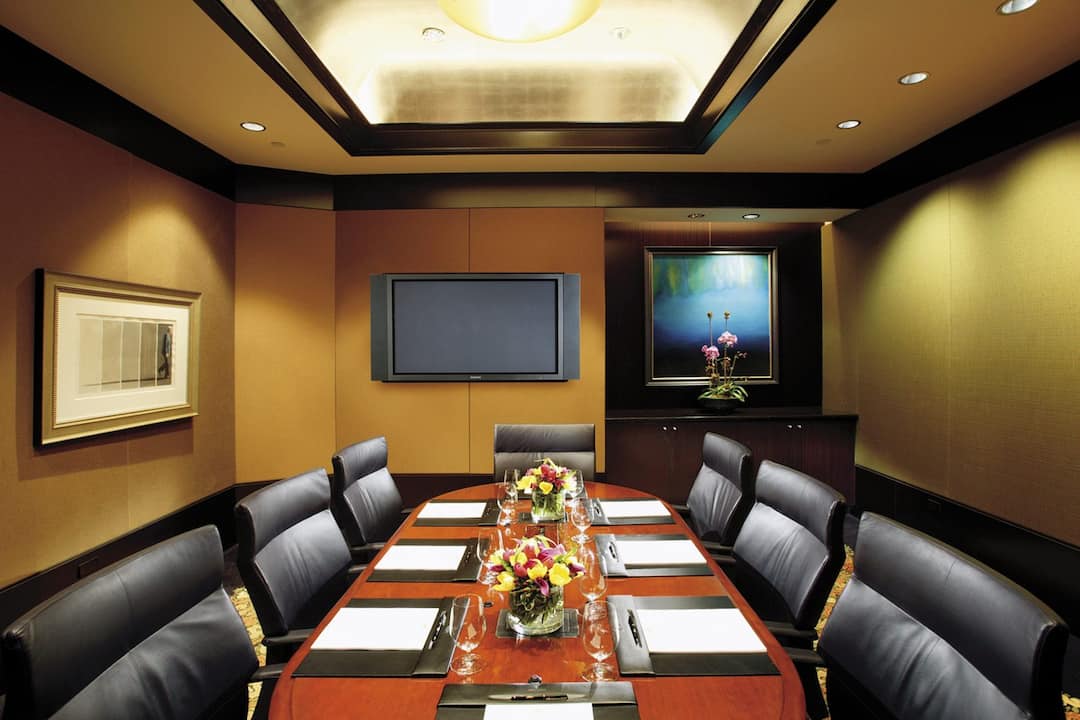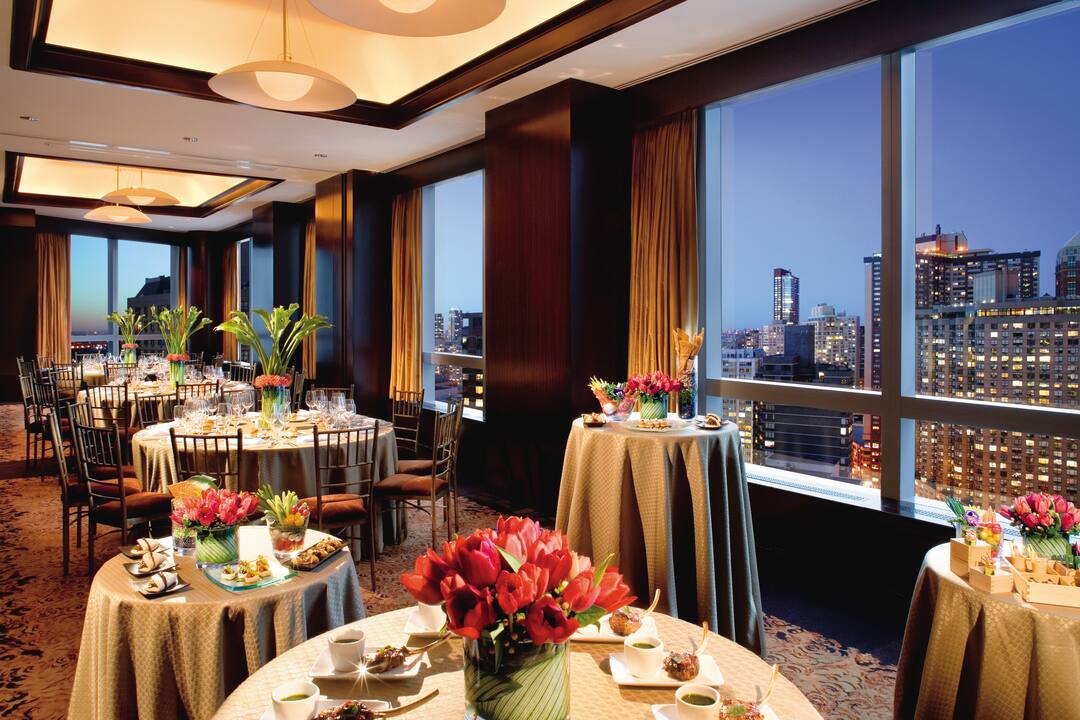 Business Meetings and Events
Mandarin Ballroom 
Our 6,000 square foot Mandarin Ballroom is one of the most prestigious venues in New York. Featuring three 18-foot high walls of floor-to-ceiling windows, the ballroom looks out over Central Park and the Manhattan Skyline. Without a single pillar to spoil the feeling of open space, the ballroom also boasts three immense, oval chandeliers that create a sea of crystal which sparkles across the ceiling.
For more intimate gatherings or multiple function use, the Ballroom can be subdivided into five smaller rooms.
Lotus Suites
Our two beautiful Lotus suites offer panoramic views of the Hudson River and Central Park. They can be combined for receptions of up to 90 guests or kept separate as two spectacular executive meeting spaces.
Executive Boardroom
Our Executive boardroom offers space and privacy with large leather chairs set around a custom-made cherry wood board table. All communication cabling is concealed within the table for a clean, modern finish.
Room specifications
| FUNCTION ROOMS | FLOOR PLANS | SQ FT | SQM | CEILING HEIGHT | BANQUET ROUND | DINNER & DANCE | RECEPTION | THEATRE | CLASSROOM | BOARDROOM | HALLOW SQUARE | U-SHAPE |
| --- | --- | --- | --- | --- | --- | --- | --- | --- | --- | --- | --- | --- |
| Ballroom | View | 6,000 | 540 | 16'/18' | 550 | 450 | 750 flow | 650 | 350 | 140 | 180 | 140 |
| North 1 | View | 1,000 | 93 | 16'/18' | 80 | 30 | 100 | 80 | 42 | 26 | 32 | 24 |
| North 2 | View | 1,100 | 102 | 16'/18' | 90 | 50 | 160 | 130 | 48 | 36 | 48 | 36 |
| NORTH | View | 2,200 | 195 | 16'/18' | 170 | 80 | 260 | 210 | 100 | 50 | 56 | 42 |
| Grand Salon | View | 1,500 | 135 | 16'/18' | 120 | -- | 200 | 150 | 60 | 42 | 54 | 39 |
| South 1 | View | 950 | 89 | 16'/18' | 80 | 30 | 100 | 80 | 40 | 20 | 36 | 27 |
| South 2 | View | 1,200 | 112 | 16'/18' | 100 | 70 | 180 | 140 | 70 | 30 | 52 | 30 |
| SOUTH | View | 2,150 | 201 | 16'/18' | 180 | 90 | 250 | 220 | 110 | 50 | 56 | 42 |
| Ballroom Foyer | View | 2,400 | 216 | 18' | -- | -- | -- | -- | -- | -- | -- | -- |
| LOTUS | View | 960 | 89 | 11' | 70 | 40 | 100 flow | 78 | 42 | 36 | -- | -- |
| Lotus West | View | 420 | 39 | 11' | 30 | -- | 40 | 32 | -- | 16 | -- | -- |
| Lotus East | View | 540 | 50         | 11' | 40 | -- | 60 | 46 | -- | 20 | -- | -- |
| Boardroom | View | 250 | 23 | 10' | -- | -- | -- | -- | -- | -- | 8 | -- |