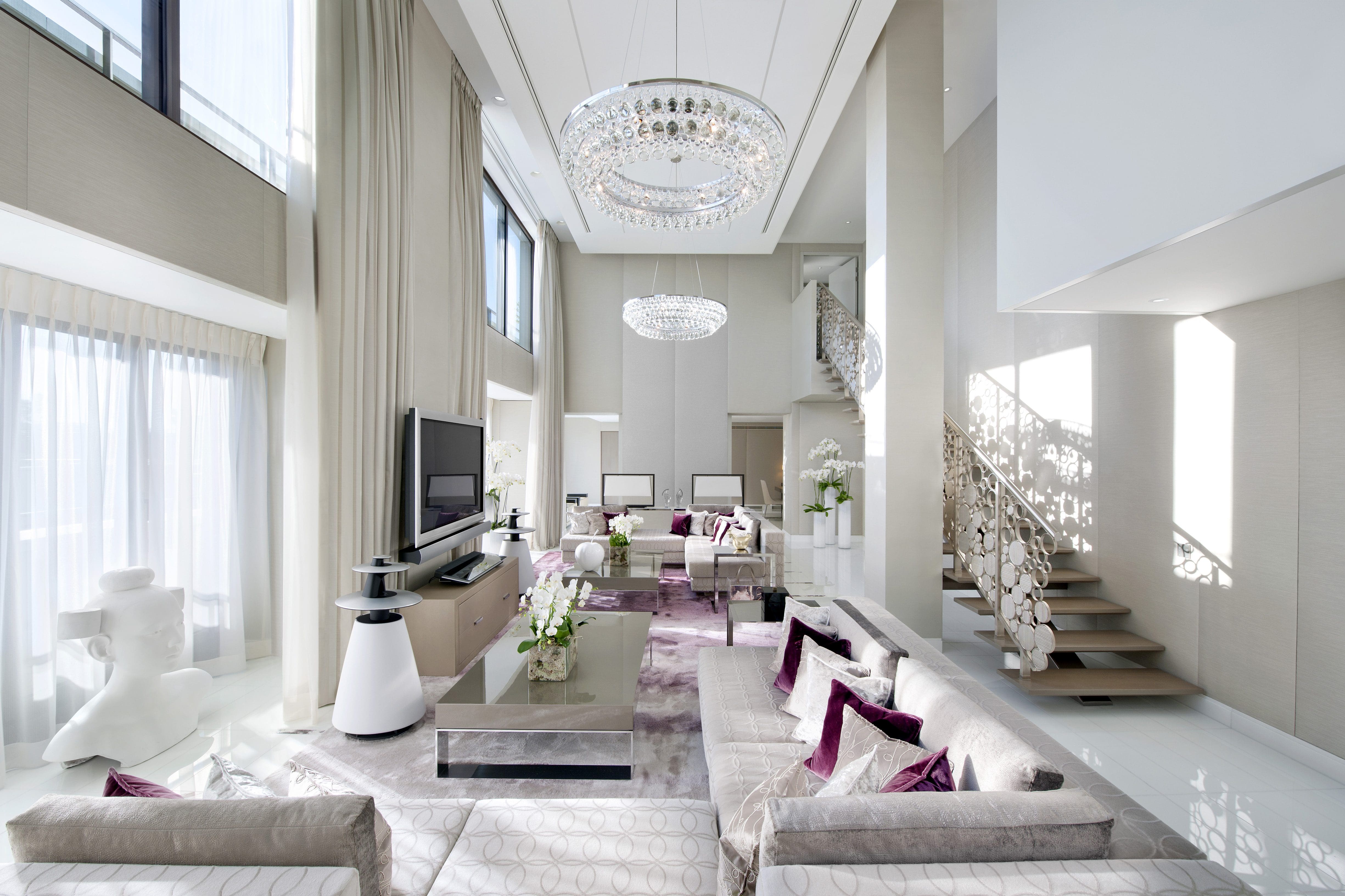 Paris
Mandarin Penthouse Suite
Mandarin Penthouse Suite
A stunning split-level, one-bedroom suite with terrace, gym, dining room and steam room.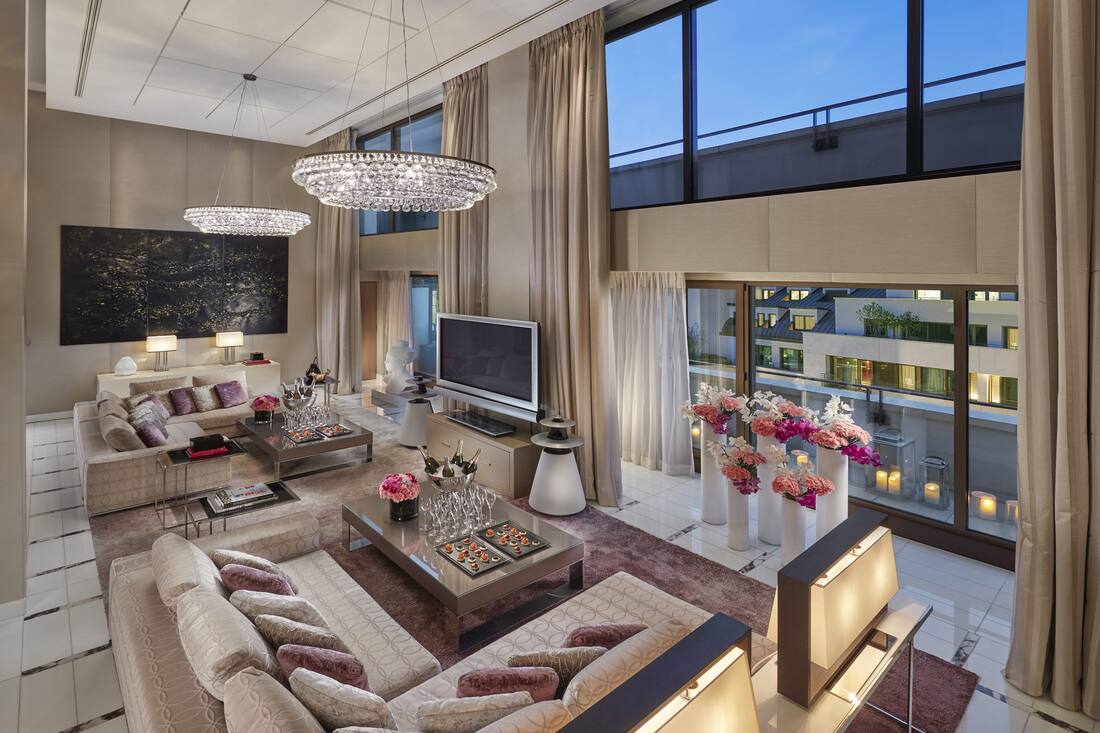 Bathed in light, our 252 sqm (2,713 sqf) Mandarin Penthouse Suite is situated on the top floor of the hotel, split over two floors.
This outstanding suite includes a sweeping living room with terrace, a dining room and bar, kitchen, study and private gym, as well as an oversized bedroom. The en suite bathroom features gold cabochons on the floor, a steam room and stand-alone bath.
With extraordinary panoramic views of Paris, this suite is ideal for guests seeking total privacy, space and exclusivity.
Connect the Mandarin Penthouse Suite to our two Panoramic Suites and this space transforms into an impressive three-bedroom penthouse suite.
Take a closer look at the Mandarin Penthouse Suite video.
The luxurious feel of a private penthouse
A Parisian, haute-couture style
French interior designer, Sybille de Margerie, has used a palette of gold, white, beige and plum complemented by gilded oak, marble, lacquer, velvet and silk to create a distinctly 1930's feel. As with the rest of the hotel's luxurious accommodation, no detail has been overlooked. The staircase in the living room forms a vertical sculpture of rounds and circles in guilloche metal. An elegant lift also provides access to the top floor. The suite features bespoke artwork, including a beautifully embroidered headboard by Lesage featuring Man Ray's Neck, a work of art that took some 650 hours to complete. Gold cabochons are scattered across the bathroom floor and the oversized bath looks out onto the glittering Eiffel Tower.
Peaceful retreat
The Terrace
The suite comes with a cosy terrace overlooking the Garnier Opera, where private dinners or drinks can be arranged. This is the perfect haven to relax and enjoy your stay in the City of Light.
Memorable dining experience
Private Dining
The Mandarin Penthouse Suite features a sophisticated dining area and bar and a fully equipped kitchen. From lavish dinners to intimate cocktails, let us transform the suite into your own private dining room and enjoy a memorable experience created by Chef Thierry Marx.
A space to unwind
The bathroom
With its view of the Eiffel Tower, the lavish white and gold bathroom features a steam room and oversized bath. The basin units have been specially designed as travel trunks. Always a sensorial experience, bathing becomes a moment of emotion and refinement.
Art is everywhere
Unique Artworks
Flowing lines, precious, sensual materials… every piece of furniture has been specially designed for the suite. Art is present in a triptych by Gérard Roveri in folded metal, redolent of a Chinese screen, a butterfly carafe by the artist Thierry Bisch, and flowers captured by the photographer Jean-Baptiste Huynh. The imposing Buddah head by Mauro Corda also decorates the living room.
The perfect pied-à-terre
Paris in style
Ideally located in the middle of the vibrant Saint Honoré district, The Mandarin Penthouse Suite is the perfect pied-à-terre for those wishing to experience the best that the City of Light has to offer from exquisite cuisine and designer shopping, to a wealth of culture.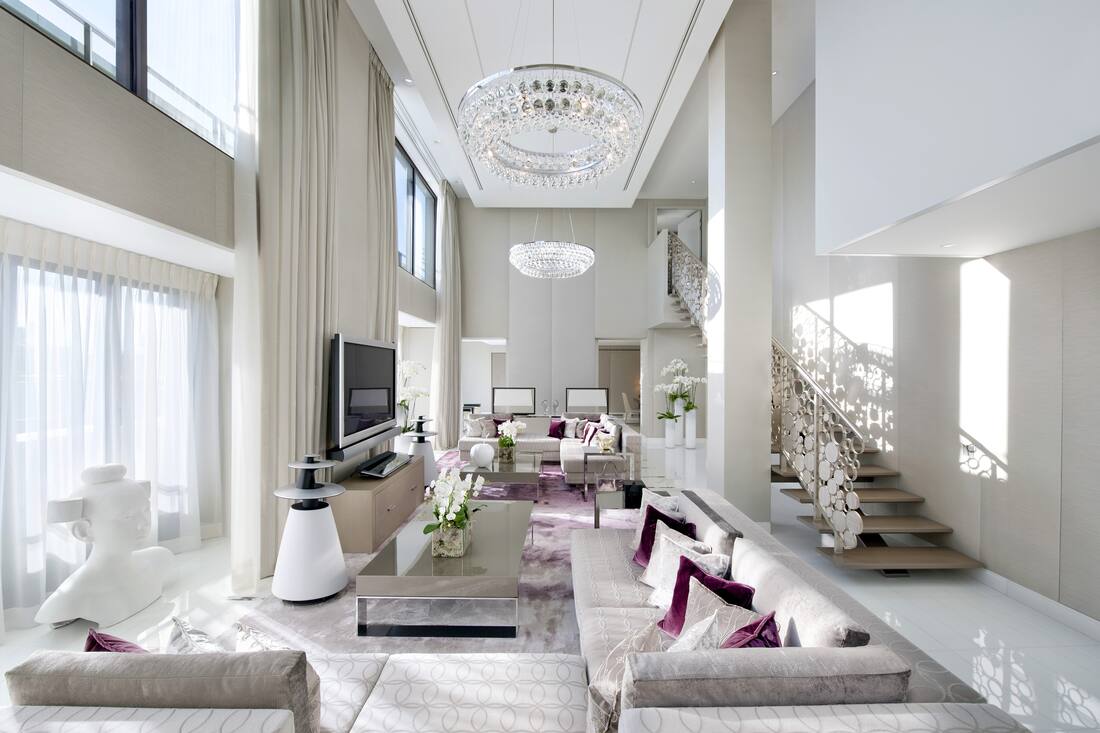 Reserve the Mandarin Penthouse Suite
Reservations for the Mandarin Penthouse Suite can be made by contacting the reservations office at Mandarin Oriental, Paris +33 (0)1 7098 7333 or email mopar-reservations@mohg.com
View All Offers